The arrival of a COVID-19 vaccine is a great relief and a genuine cause for celebration.
As with any medication, side effects are possible. We choose medications when the benefits outweigh the risks. Fortunately, the Pfizer and Moderna COVID-19 vaccines appear remarkably safe and it is why the FDA has authorized their use in the United States.
Of the side effects reported in the Moderna COVID-19 vaccine trial, 3 of the 30,000 participants as of December 2020 developed temporary facial swelling. These 3 participants had a history of cosmetic fillers. In the Pfizer vaccine trial, such an outcome has not been reported. Fortunately, in the cases of the 3 Moderna participants, the side effect did not persist. So what does this information mean to us and all of you?
First of all, swelling has been a known low risk of fillers for many years, even before the COVID-19 vaccines. Such uncommon occurrences may be associated with other stressors or inflammation in the body such as recent dental work, illnesses like the flu, or other vaccines. So in this trial, it is certainly possible that the 3 events of localized swelling were due to the interaction between the immune response after vaccination and the filler. Importantly, we do not know how many of the 30,000 participants had filler and did not have a reaction.
If you are a filler patient, we don't suggest avoiding the vaccine in light of these rare reports. We recommend you consult your doctor about your overall candidacy.
Finally, what should you do if you are concerned about developing one of these rare swelling reactions? Please contact us if you have concerns but remember, rare swelling reactions are not new and those that occurred in the COVID-19 vaccine trial resolved quickly. We would most likely consider some treatment options to expedite resolution for any of you.
We certainly hope this perspective helps clarify what is understood to date. As always, we will continue to exercise the most scrupulous care for all of our patients. And remember, until the CDC advises otherwise even if you've been vaccinated, please continue to wear a mask.
Sincerely,
The Doctors and Entire Team at Spring Street Dermatology
Read our COVID-19 protocols.
Contact Us
Scherl Dermatology
140 Sylvan Ave. Suite 302, Englewood Cliffs, NJ 07632
Phone: 646.906.9614 | Fax: 917.210.4316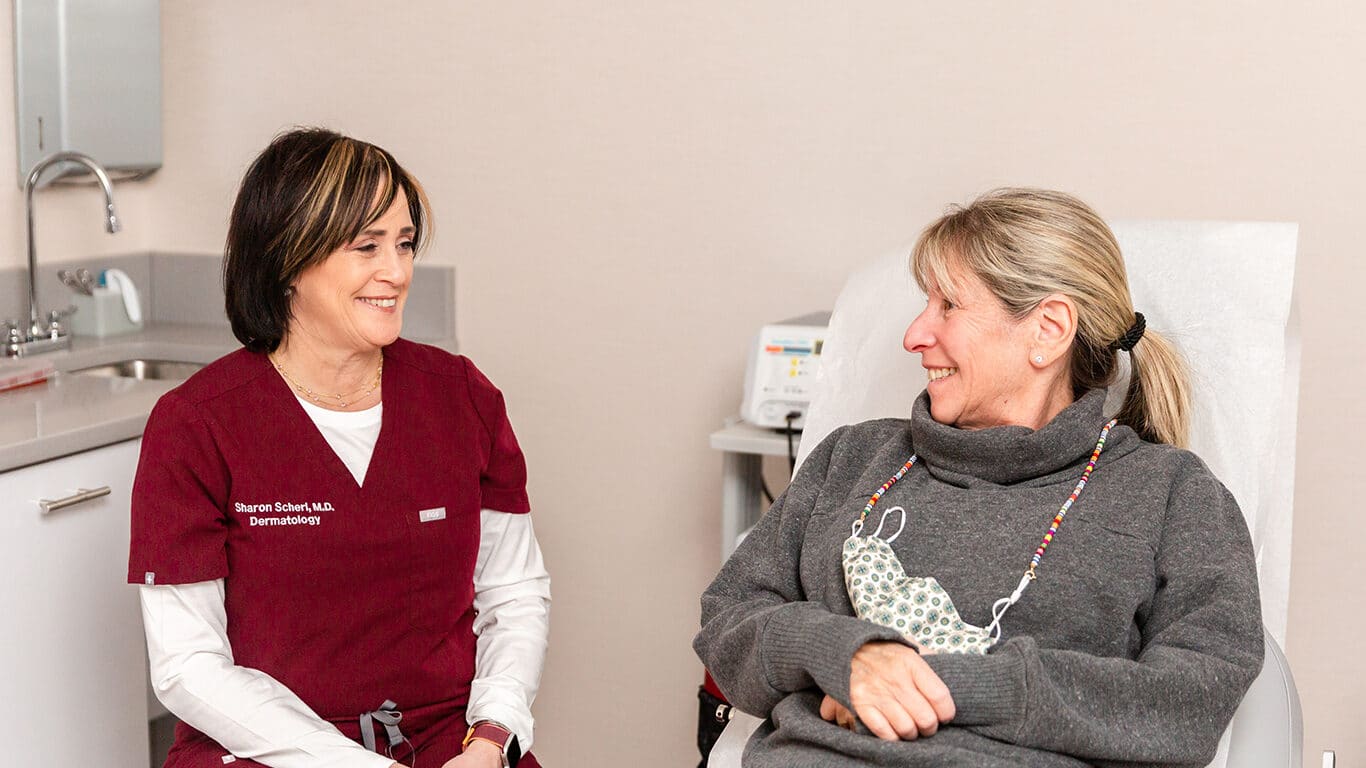 CONTACT US
Scherl Dermatology
140 Sylvan Ave. Suite 302,
Englewood Cliffs, NJ 07632
Same-Day Appointments Now Available
By Scherl Dermatology | © 2022 All Rights Reserved. Design & Development by Goldman Marketing Group | Sitemap | Privacy Policy | The information available on this web site is provided for informational purposes only. This information is not intended to replace a medical consultation where a physician's judgment may advise you about specific disorders, conditions and or treatment options. We hope the information will be useful for you to become more educated about your health care decisions. If you are vision-impaired or have some other impairment covered by the Americans with Disabilities Act or a similar law, and you wish to discuss potential accommodations related to using this website, please contact us at 201.584.5253.
We are currently upgrading our online booking system, please call us at 201-584-5253 in the meantime." with "COVID-19 Policy
To Our Patients,
The CDC has announced new mask protocols for vaccinated individuals, however as the announcement does not apply to hospitals or medical facilities, there will be no changes for our office protocols for patients, guests, and staff members. Masks are still a requirement for all patients, guests and staff at our offices.
If you have any questions or concerns, please feel free to reach out!
Call 201-568-8400
Text 201-684-9228
Learn More About COVID and Fillers
Sincerely,
Sharon Scherl MD, Ana Cristina Laureano MD, and the entire staff of Scherl Dermatology