Esthetician and Skin Care Specialist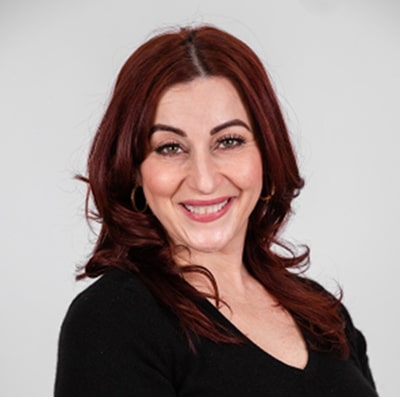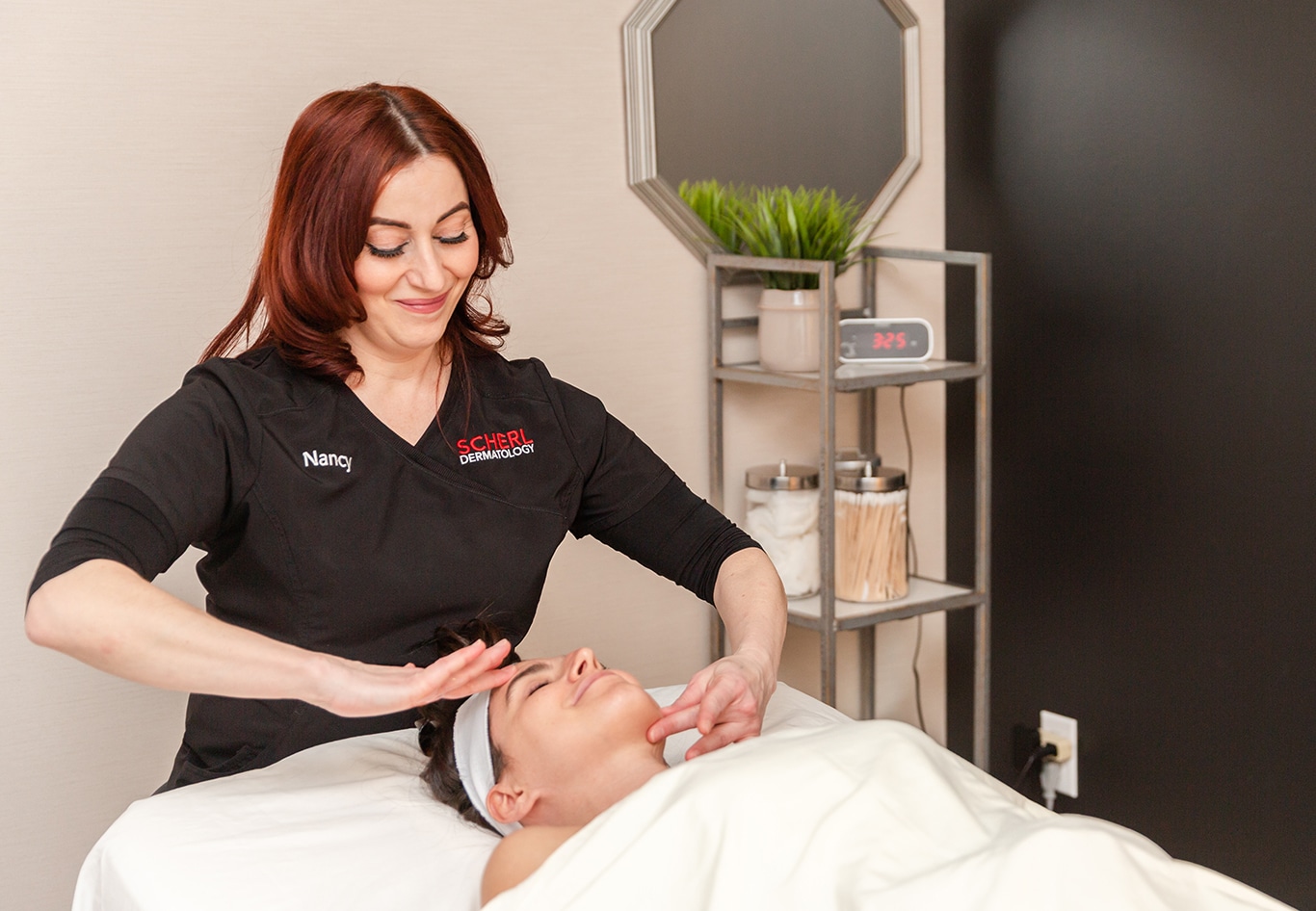 Nancy considers herself an accidental Esthetician. After receiving two college degrees and climbing the corporate ladder with Nordstrom Inc., Nancy decided to pursue a cosmetology license to practice the art of make-up, her first love. 
While attending Parisian Beauty Academy, Nancy and colleagues soon found she had a natural knack for aesthetics and she went on to win the Lisa White Spiering Legacy Scholarship to pursue advanced aesthetic classes at the International Dermal Institute in NY, NY.
Since 2010, Nancy has worked as a successful Esthetician in Englewood, NJ, treating over 1000 clients and continuing to hone her craft with various certifications and new practices. She is also proud to have worked as an East Coast product trainer for LeMieux Cosmetics. 
Now on Staff at Scherl Dermatology, Nancy has expanded her knowledge base to include Laser Hair Removal and Skin Tightening among other advanced facial techniques and equipment. Working with a talented team of doctors, Nancy aims to bridge the gap between superficial facials and powerful treatments backed by serious skincare know how. 
She is proud to work with clients though education, customization and targeted treatment plans on a multitude of skin types and ages ranging from 9-94. 
Nancy truly enjoys working with people and considers a job well done when she receives positive feedback from clients who state that they "will never let another person but her touch their face again."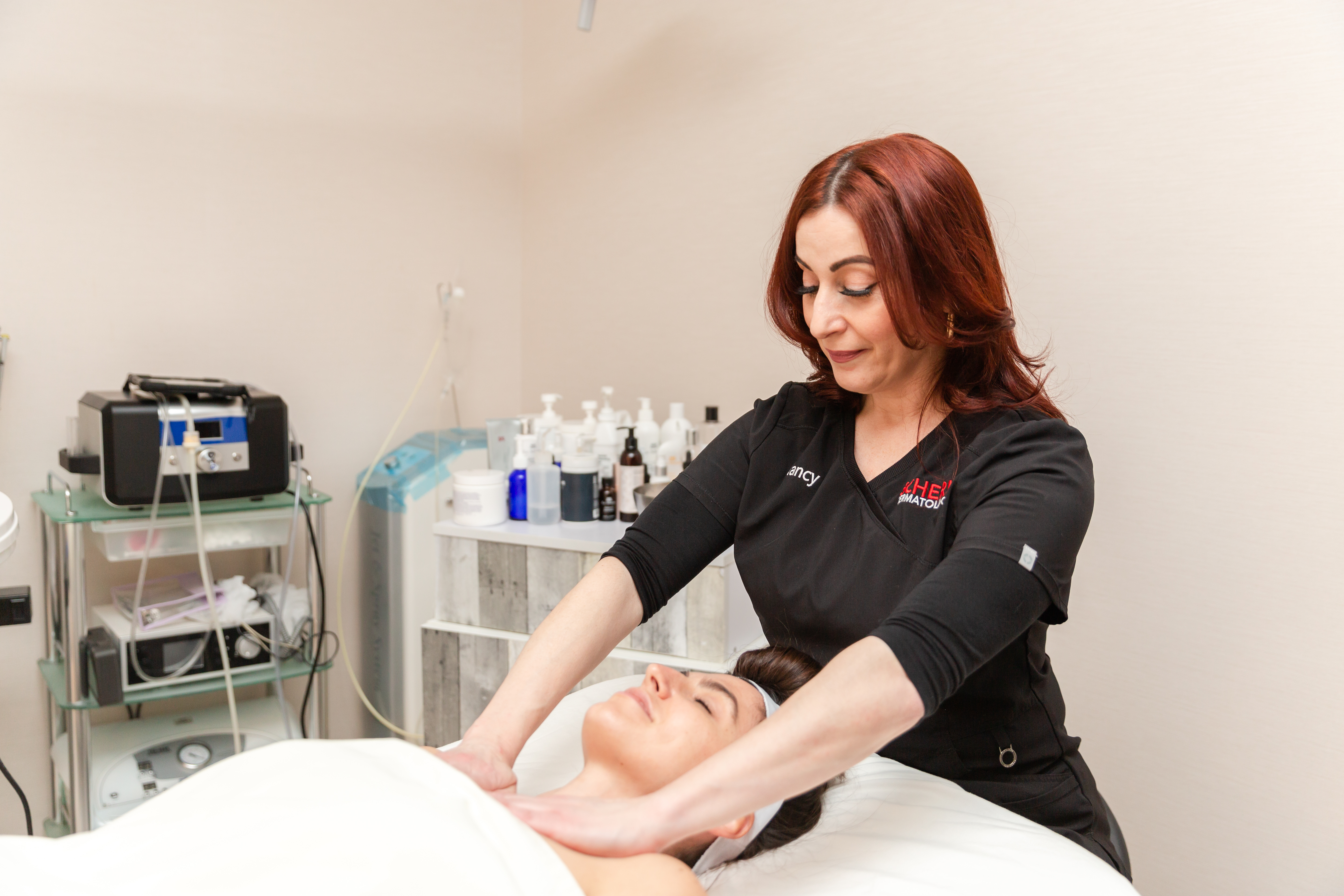 As a third generation physician, Dr. Sharon Scherl has grown up surrounded by physicians.
Her grandfather was a general medical practitioner in the Bronx and her father and uncle practiced gastroenterology in Fort Lee for many years. Now Dr. Sharon Scherl carries on this tradition along with her brother Dr. Michael Scherl and cousins Dr. Jonathan and Dr. Susan Scherl.
Dr. Scherl grew up in Bergen County and upon completion of her medical training, came back to practice dermatology.
She is a member in good standing of the American Academy of Dermatology and the Dermatological Society of New Jersey.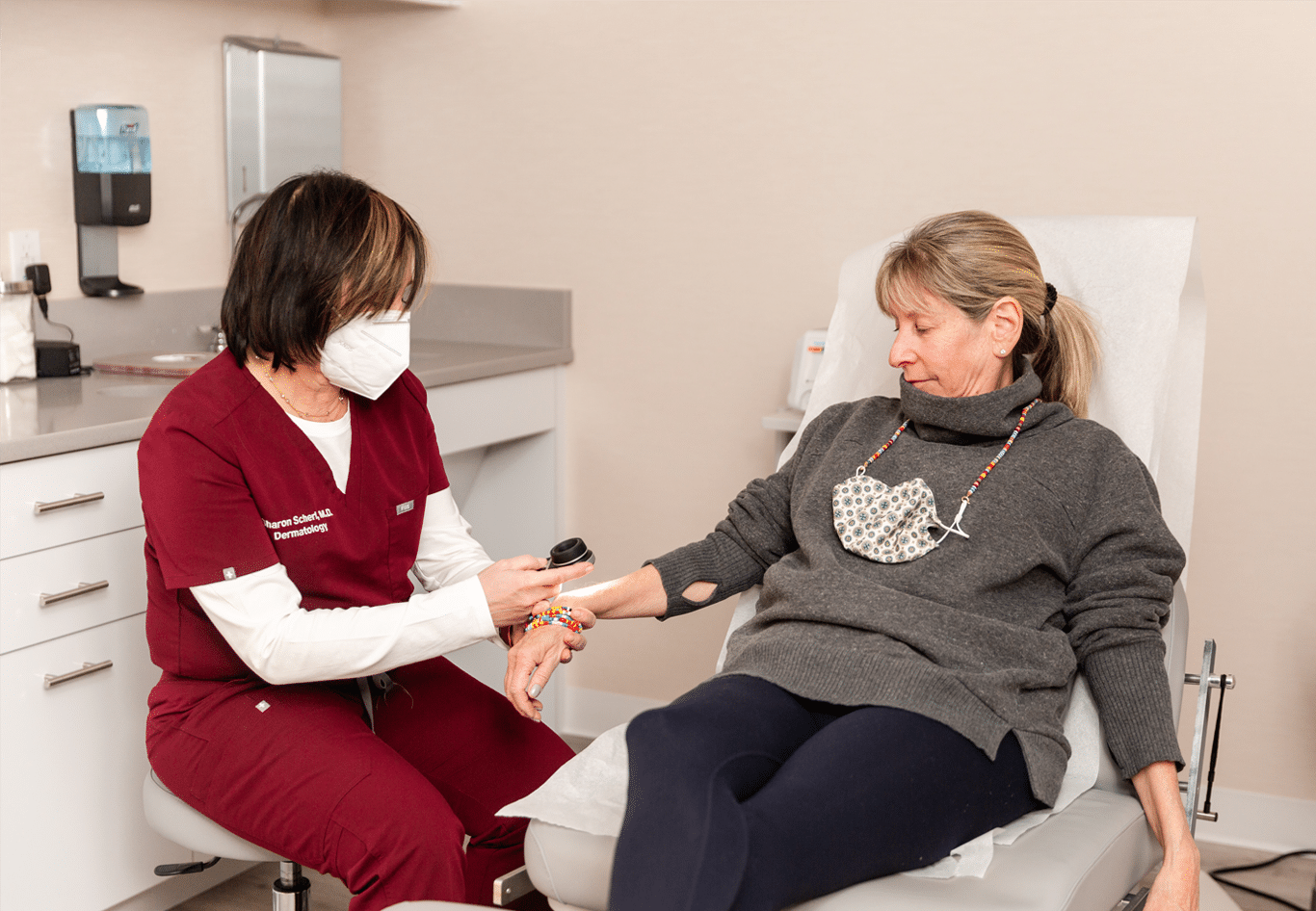 Dr. Scherl is incredibly dedicated to her practice and her patients and believes in using her knowledge and skills to practice the "art of medicine".
On a personal note, she is married to Dr. Eric Morgenstern who practices gastroenterology on the upper eastside of New York City and together they have to adult children now living in the city.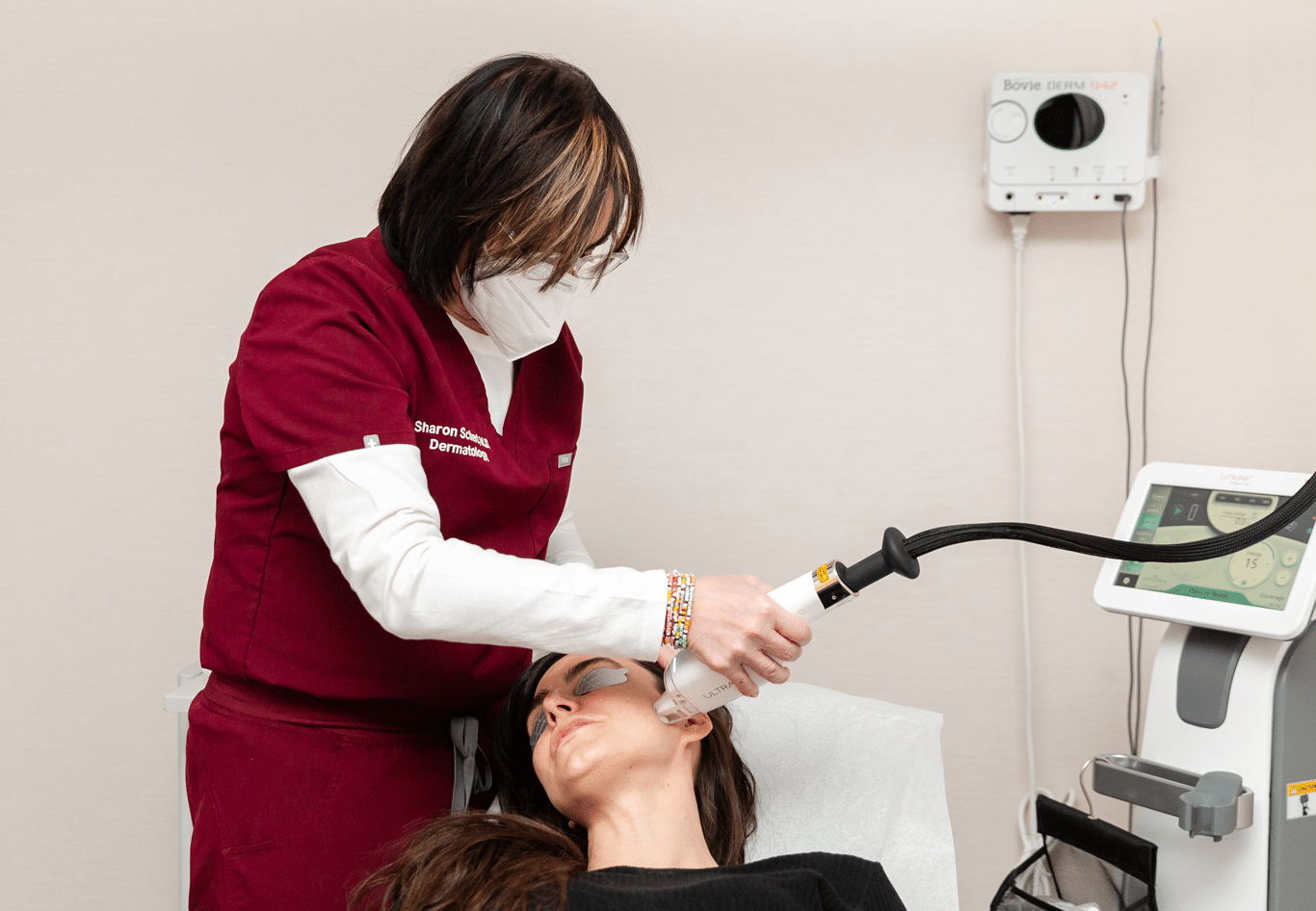 The entire family are avid skiers and love to spend time powder skiing out west.
In addition to skiing, Dr. Scherl is an avid bike rider, exercise fanatic, and oenophile with a small collection of wines from around the world.
CONTACT US
Scherl Dermatology
Same-Day Appointments Now Available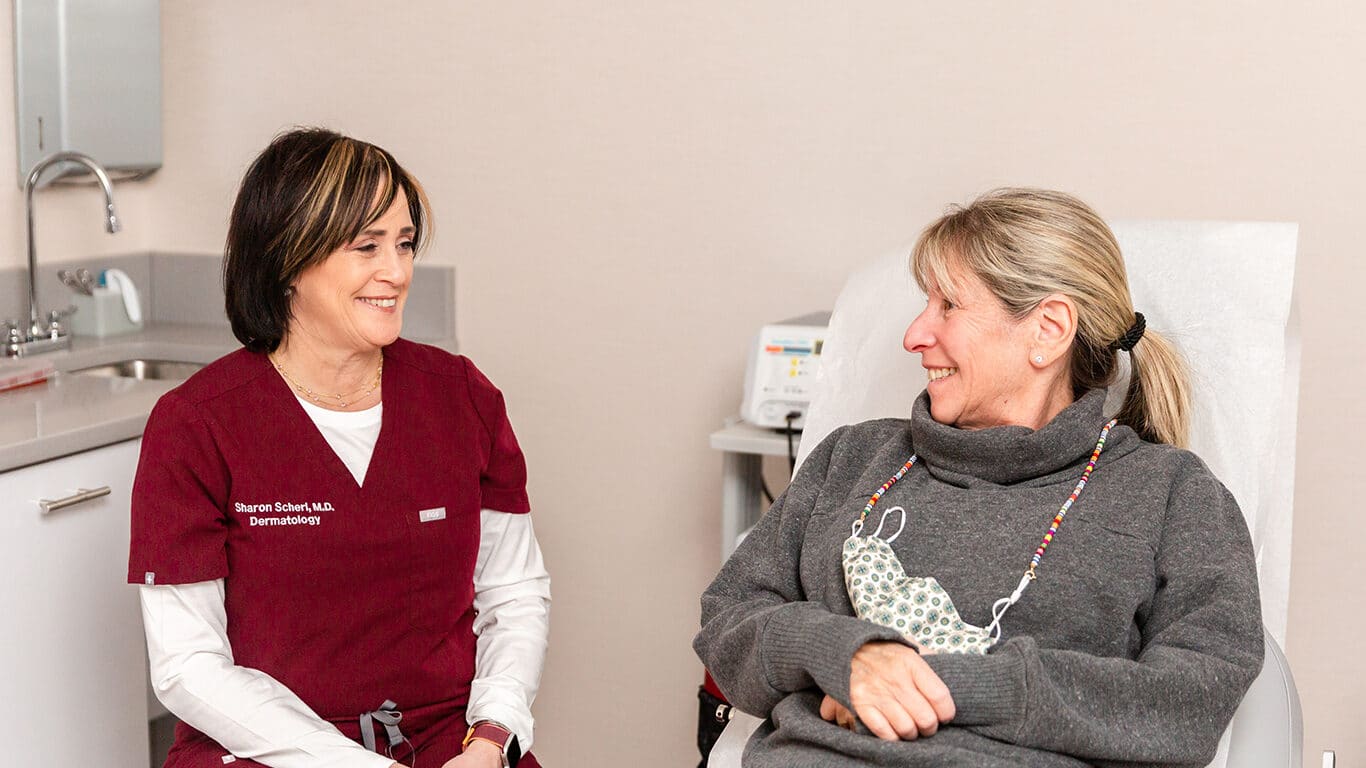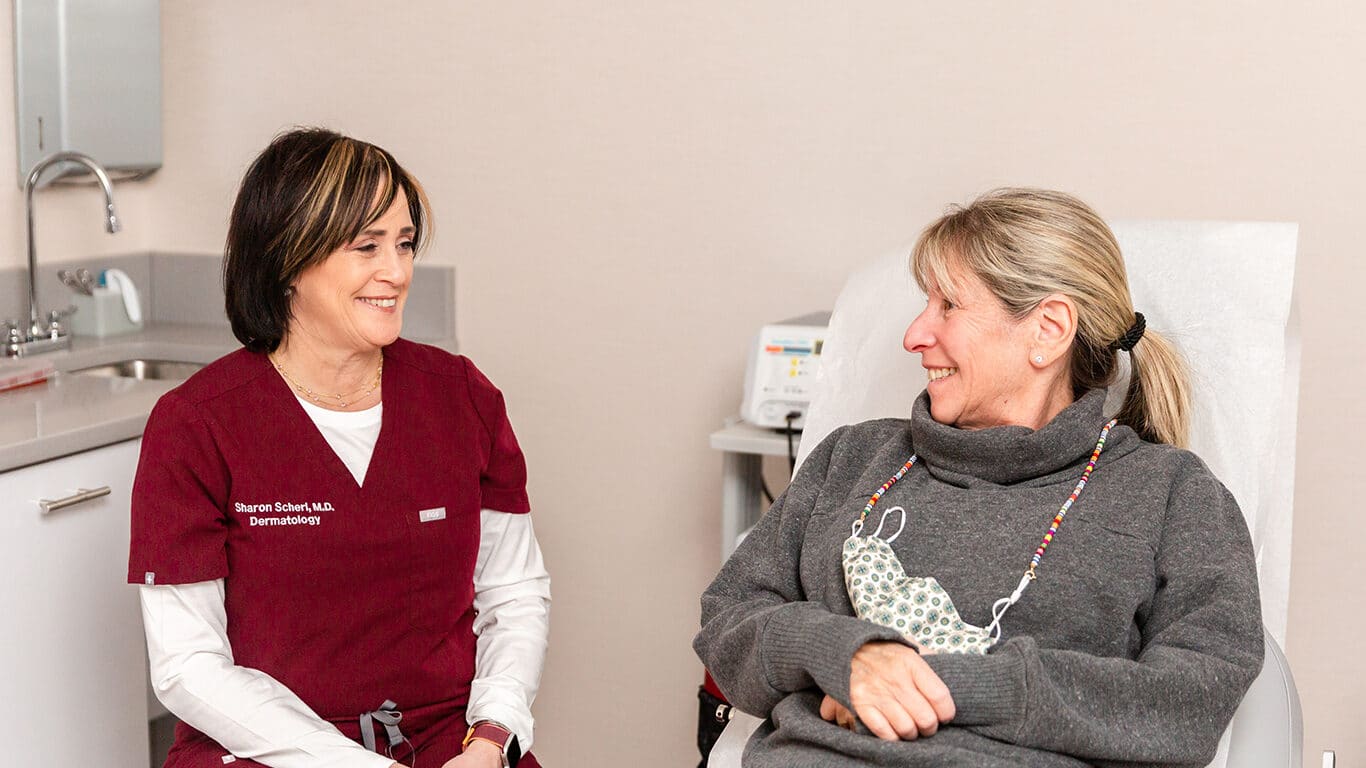 CONTACT US
Scherl Dermatology
140 Sylvan Ave. Suite 302,
Englewood Cliffs, NJ 07632
Same-Day Appointments Now Available
By Scherl Dermatology | ©2023 All Rights Reserved. Design & Development by Goldman Marketing Group | Sitemap | Privacy Policy | The information available on this web site is provided for informational purposes only. This information is not intended to replace a medical consultation where a physician's judgment may advise you about specific disorders, conditions and or treatment options. We hope the information will be useful for you to become more educated about your health care decisions. If you are vision-impaired or have some other impairment covered by the Americans with Disabilities Act or a similar law, and you wish to discuss potential accommodations related to using this website, please contact us at 201.584.5253.