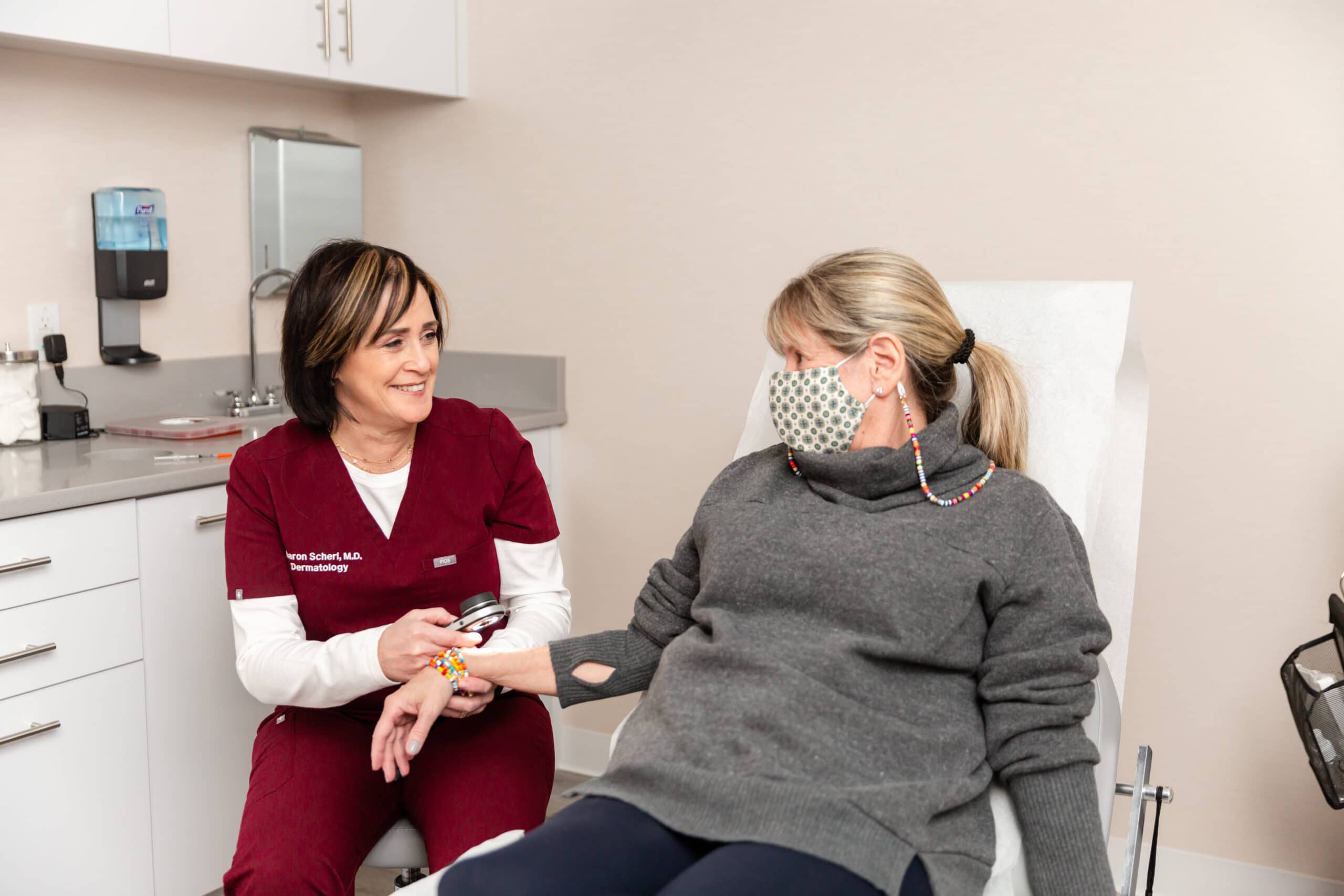 Dr. Sharon Scherl had received Top Doctors award for the past several years with her outstanding work in dermatology.
See What Patients Have To Say
Great place and great staff. The doctor is very attentive and very caring. She tries to get to the root of the problem which I love.
I have known Dr. Sharon Scherl (dermatologist extraordinaire) for years.
She not only takes care of my routine, yearly check-ups, but she takes care of the overall appearance and health of my skin, to make sure it is always looking its best.
She is excellent at everything she has to offer and if you are interested in the latest technologies and techniques, she has them all.  She is also very low key.  So, if you don't see something you need, go ahead and ask.  She is very accessible, friendly, professional and supportive.  
(I use my car to get out to Tenafly, but I am sure there is some way to get public transportation.)  In any case, she's totally worth the trip.)
Dr. Laureano has a wonderful bedside manner! I've never visited a dermatologist in the past and was a little hesitant at first. Dr. Laureano made me feel comfortable and listened to all my concerns. We created a treatment plan together and she even followed up with a phone call a couple weeks later to check on my improvement! I would recommend without hesitation, very kind and intelligent.
Have been going to Dr. Scherl for several years… Her staff is always very kind. She's a great doctor who i always feel very safe and well informed after leaving her office. I have many freckles, sun spots, moles I like to have examined and she always makes sure to thoroughly examine me. I also had a mole i didn't like for cosmetic reasons which i wanted removed, she removed it for me, sent it for biopsy and also told me before she removes any others she wants to confirm with me if the result of the first removal is something I'm going to be happy with. Extremely pleased with my visit at this office. Definitely recommend.
I have been privileged to be a long time patient of this incredible organization of top notch Dermatology professionals! Extremely knowledgeable, gentle and courteous service, every time! If you have any skin concerns or issues whatsoever, this is absolutely the place to go, with down-to-earth people that you can trust! I highly recommend them to my family, friends and you!
Dr. Scherl is an extraordinary diagnostician.  Additionally, her "bedside manner" truly reflects a genuine level of care.  I would also be remiss, if I failed to mention the consistent professionalism demonstrated by her entire office team.
Went to this office for the first time this afternoon.  It was recommended by Park Medical, where my general doctors practice.  The fact that it is literally blocks from my house is a plus because I don't like long drives after visiting the doctor's office.  Too much stress.
I was a little nervous as I hadn't been to a skin specialist in several years.  After filling out the forms and showing my insurance cards I had to wait about 45 minutes, but once called inside the Doctor came in immediately.
The way in which she introduced herself to me, instantly put me at ease.  Her smile and her calm demeanor gives you the impression that you are the most important patient she has seen all day.  Her professionalism is apparent right away.  She explains things in simple basic terms and yet you know that she is an expert in what she does.  Above all she is thorough.  She examined all areas of my skin, explained why and what she was looking for, gave me a helpful guide for self examination, and told me what my options were. She made recommendations for skin lotions and stressed the importance of routine exams.  
I see from prior reviews that some patients had issues at the reception desk and I did witness one minor confrontation while I was waiting, but it did get settled to the patient's satisfaction.  I also know that when you call from the outside you get a recorded message and get sent to a voicemail system.  These are all minor issues.
Thank you Dr. Laureano.  Keep up the amazing work.
I saw Dr Laureano for a few skin procedures, fillers, and Botox.  She was accommodating with my work schedule and saw me over the course of a couple of sessions to address all my concerns and fears carefully.  She gave me exactly what I asked for, a refreshed, natural look that everyone notices but can't tell why! I love this!!! Her office and her work is super clean, she has excellent patient care manners, and is knowledgeable about the latest products and procedures. My skin has literally never looked better!! I'm a patient for life. Additionally, her support staff is friendly and helpful too. Sabrina is amazing!  Thank you Dr. Laureano and see you in a few months!
I've been struggling with acne for a long time and Dr.Laureano is the only derm that was able to resolve my problem. She is extremely caring and helpful. I would highly recommend her. Also, everyone complains about the ladies at the front desk.. Every time I call they are very helpful and assist me with no problem. When you rate a company, it's unfair to give it 1 star just because of one person that you had a bad experience with. In my job we had the same problem with the receptionist. She was a tough person but meant no harm! In conclusion, I will be recommending this place to all my family and friends that struggle with acne without a doubt!
I think Dr. Laureano is competent and actually very interested in each of her patients. I saw her today after not being in for two years and she completely remembered me and asked about my well being. She actually recalled some things about my last visit which surprised me. I needed a basic exam and felt she did a very thorough job. I also needed some dandruff shampoo and other meds that Dr. Laureano took care of very quickly. If you require a very professional dermatologist that actually cares about each and every patient, Dr. Laureano is the right doc to see.
Dr. Laureano is kind, accommodative, and extremely knowledgeable. She is not out to convince you to purchase anything or any kind of treatment and works with you to find the best solution. And she also doesn't ever rush an appointment! The office's pricing is very reasonable and I have had a few mishaps with the front desk, but for the most part it has been great. Dr. Laureano's expertise certainly makes up for any other aspects of the office that are lacking.
Just saw Dr. Laureano for the first time today. She has excellent bedside manner and shows genuine interest in her patients. She did a full skin check (very thorough and careful, explaining each little thing as she went) and answered every question I had. She seems very caring and very competent. I really appreciate the time she took to address every concern I had, and will definitely go back to her.
The practice's staff was also lovely – they were all quick and pleasant and the wait time was short. They even have a great system for the ever-present new-patient forms: it's an iPad with an interactive questionnaire – super quick and easy to fill out.
It was a great experience from beginning to end and, as I said, I will definitely go back for anything dermatological I need.
Dr. Scherl's office was so professional and nice during my laser procedure.  I felt at ease during the whole process.  I would recommend them to anyone needing their amazing services!
"Dr. Scherl has a very nice manner.  I trust her with my serious skin conditionsas well as the "fun stuff" that makes me younger than I am.  I get a lot of compliments on my skin.  Dr. Scherl is my 'not so secret' weapon."
"My skin was feeling really bumpy and looking broken out from stress.  Dr. Scherl recommended a very simple and basic regimen.  Within weeks,  the bumps were gone, and  my skin was so much clearer.  I feel so much more confident pulling my hair back."
"IDr. Scherl always knows about the latest stuff.   I am pretty sure that Dr. Scherl's approach to taking care of my skin has saved me lots of money in silly products."
"I am one of those people who travels into NYC from my home in NJ for EVERY SINGLE doctor no matter how small the situation is, except for my dermatologist.  Dr. Scherl has the best credentials and is in my backyard.  I recommend her to all of my friends who think they can only get professional care in New York."
"I am very prone to rashes as are my kids.  Dr. Scherl can tell immediately if I am overreacting or not.  She spends as much time with me as I need – and I need alot."
"Dr. Scherl is amazing with fillers.  I never look like my eyebrows are going to run off the top of my head or that I can no longer show expression on  my face."  
Thousands of People in the Metro Area Trust
Scherl Dermatology
CONTACT US
Scherl Dermatology
Same-Day Appointments Now Available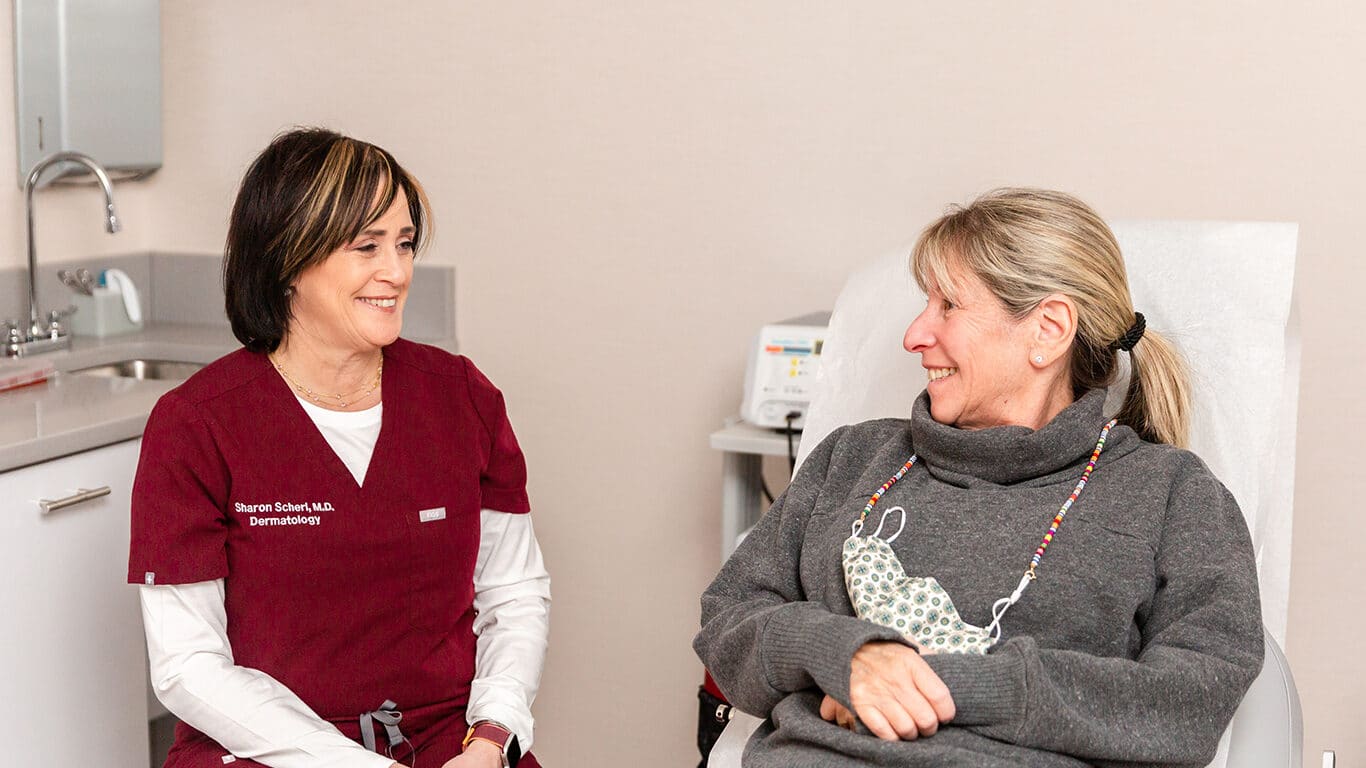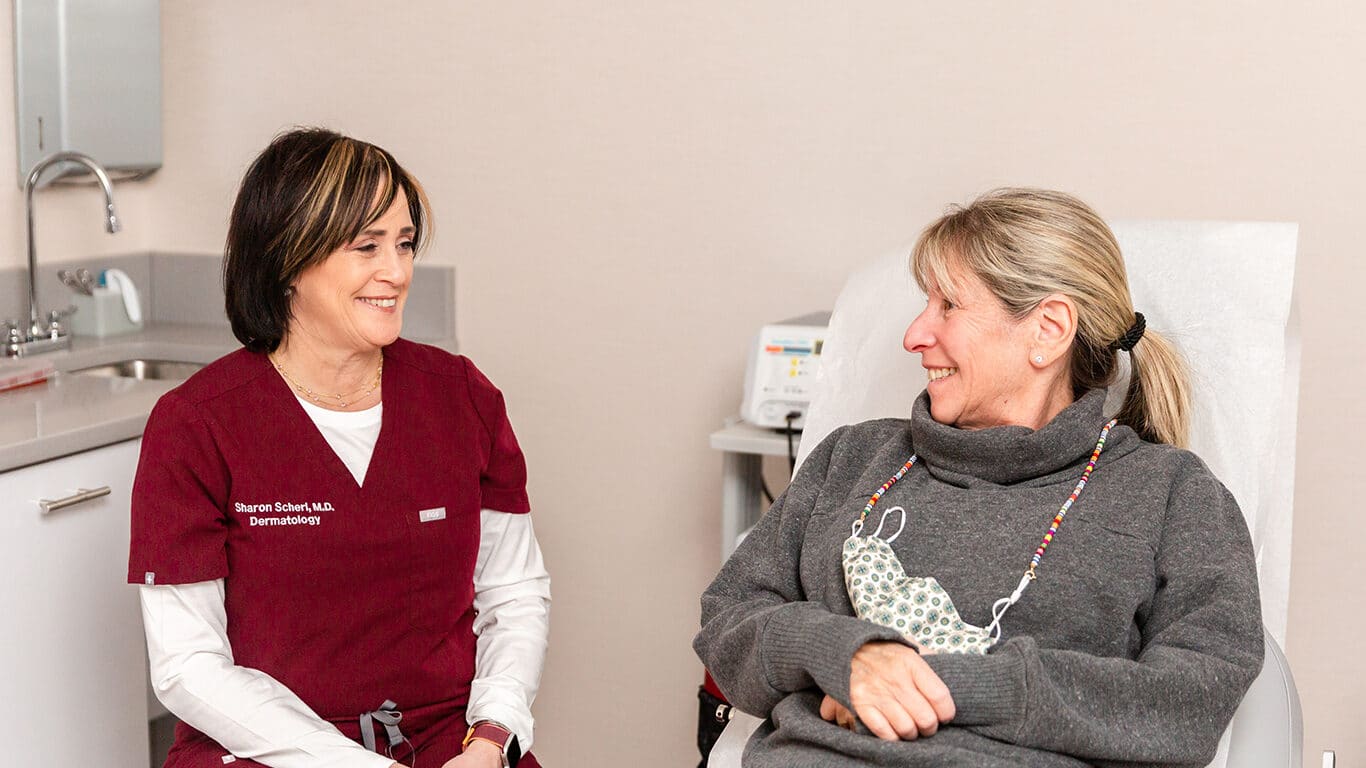 CONTACT US
Scherl Dermatology
140 Sylvan Ave. Suite 302,
Englewood Cliffs, NJ 07632
Same-Day Appointments Now Available
By Scherl Dermatology | ©2023 All Rights Reserved. Design & Development by Goldman Marketing Group | Sitemap | Privacy Policy | The information available on this web site is provided for informational purposes only. This information is not intended to replace a medical consultation where a physician's judgment may advise you about specific disorders, conditions and or treatment options. We hope the information will be useful for you to become more educated about your health care decisions. If you are vision-impaired or have some other impairment covered by the Americans with Disabilities Act or a similar law, and you wish to discuss potential accommodations related to using this website, please contact us at 201.584.5253.