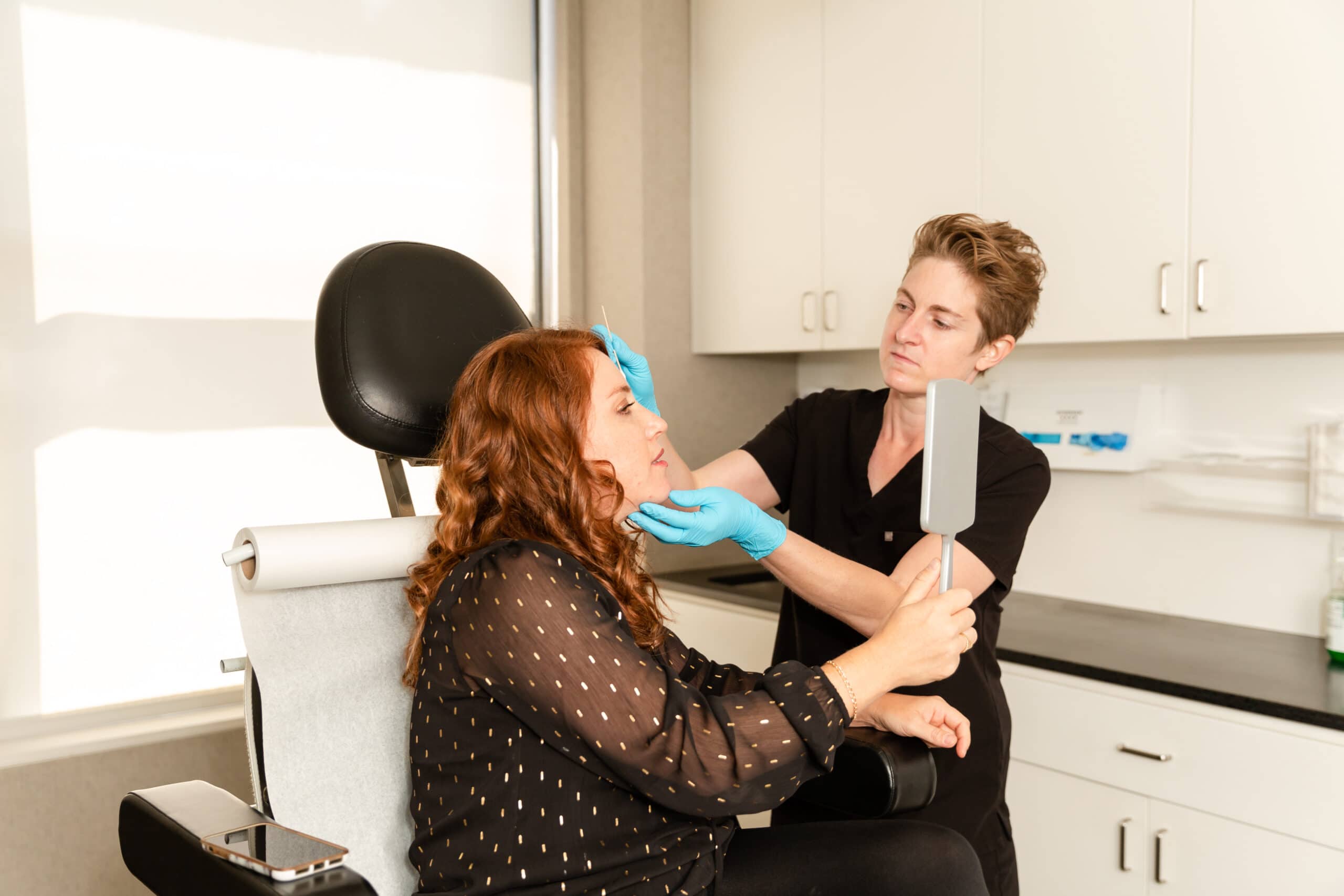 Agnes RF: The Skin Rejuvenation Treatment You Never Knew You Needed
Many men and women take great pride and care in their skin and beauty regimens, but even the most dedicated individuals cannot stop the natural aging process. A facelift can be a highly effective treatment option when signs of aging become more prominent, but it comes with significant downtime and a higher cost. Agnes RF is a safe and effective alternative that can improve sagging skin and unwanted fat pads at our office in Englewood Cliffs, NJ.
What's so great about Agnes?
Agnes RF is an excellent treatment option because it can tackle many skin concerns and leaves the entire face and neck looking rejuvenated. Agnes RF is a non-surgical, minimally invasive procedure that uses radiofrequency energy to regenerate healthy skin cells. The microneedling device makes micro-wounds in the skin with a tiny needle at precise temperatures, and it is ideal for all skin tones and skin types. The device stimulates collagen and elastin production to lift and tighten the skin for a more sculpted appearance.
Agnes is a very sophisticated technology that can injure fat cells that are naturally disposed of in the body, and these fat cells do not regenerate. The Agnes device can also target the SMAS (superficial musculoaponeurotic system) to tack down underlying loose skin to the structures below and create a tighter and smoother appearance.
Under-eye bags and fat pads
Jowls
Double chin
Aging jawline
The versatile FDA-approved treatment has many benefits, including:
Minimal discomfort due to localized infiltration of lidocaine as well as topical numbing cream
Long-lasting results
Minimal downtime
Customizable solution for many skin concerns
Does not damage surrounding skin
Precise and safe treatment
Is Agnes RF the right treatment for me?
Agnes RF is a safe treatment option for many men and women with a variety of skin concerns. It is best suited to treat sagging skin and excess fat.
There are a few things to consider before choosing Agnes RF. First, think about your long-term beauty goals and what procedures can accomplish those goals. Depending upon your needs, usually one to two treatments are needed in an area, but your board-certified dermatologist can work with you to develop a custom treatment plan that addresses all your concerns.
Most healthy adults are good candidates for Agnes RF, but you may not be ideally suited for this procedure if you have:
Poor overall health
A pacemaker or other medical device
Joint replacement like titanium knee
Your expert dermatologist will comprehensively assess your medical history and health to ensure you are a good candidate for the treatment.
Does Agnes RF take the place of surgery?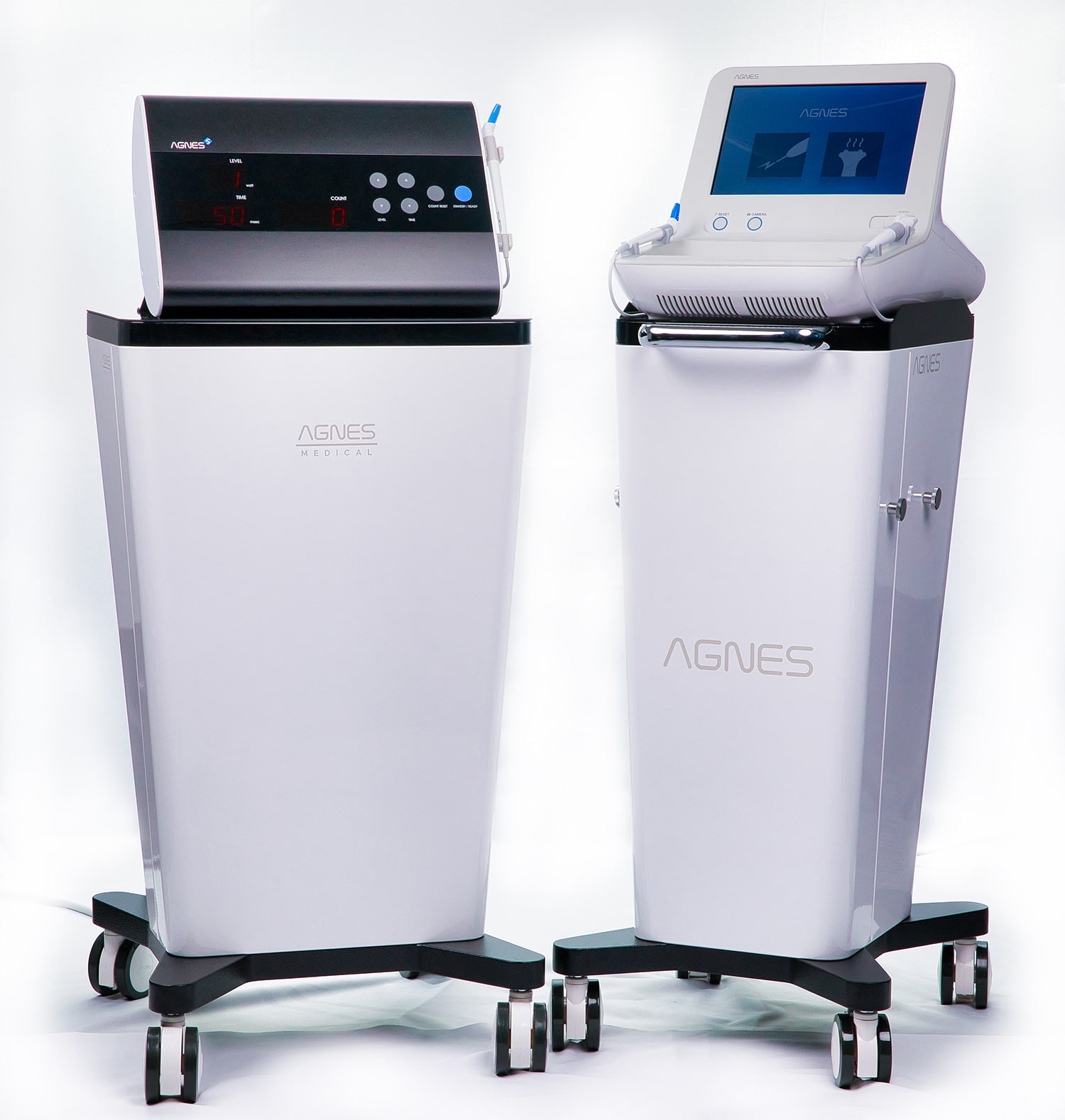 Agnes RF does not take the place of surgical procedures such as facelifts. A facelift is a more advanced procedure that can create permanent results and address many signs of aging. It is an extensive procedure that requires significant downtime and recovery that many patients do not want to undergo. Agnes RF is a safe and effective alternative that can produce incredible results as a minimally invasive, non-surgical procedure.
Patients can expect a fast and straightforward Agnes RF treatment lasting about 15-45 minutes, depending on the skin concerns and size of the treatment area. Before the procedure, the treatment area is outlined, and local lidocaine is infiltrated along with a topical numbing cream. The handheld radiofrequency device then places a tiny needle under the skin and disperses precise bursts of RF energy.
Agnes RF is considered a highly effective and versatile device because different needle sizes are used depending on the treatment site and type of concern. This innovative design makes it an excellent alternative to surgical procedures.
For best results, patients should plan to have 2-3 treatment sessions scheduled 3-6 months apart to ensure the skin has time to heal. After treatment sessions, your dermatologist will monitor your progress and healing to determine the right next step in your treatment plan.
What am I going to feel like after my Agnes RF treatment?
After an Agnes RF treatment, many patients may experience side effects such as:
Swelling
Redness
Irritation
Bruising
Tenderness
Recovery time is minimal; patients can expect to heal within two weeks, with side effects subsiding within one week. Some patients may experience prolonged numbing for up to four weeks in the treatment area. Side effects and recovery time depend on what concerns were treated and how large the treatment area was. For example, patients who receive Agnes around the jawline may experience redness and swelling for only a couple of days, while a patient who receives the treatment under the eyes may experience prolonged side effects and healing due to the delicate skin.
Trust Scherl Dermatology in Englewood Cliffs, New Jersey for All Your Aesthetic Goals
Scherl Dermatology is a top-rated dermatology group in New Jersey that exceeds patient expectations with full-service care and commitment to custom patient needs. Our board-certified dermatologists work closely with each patient to develop a lasting relationship and personalized care plans for natural and beautiful results. Contact us to schedule a consultation and learn more about Agnes RF.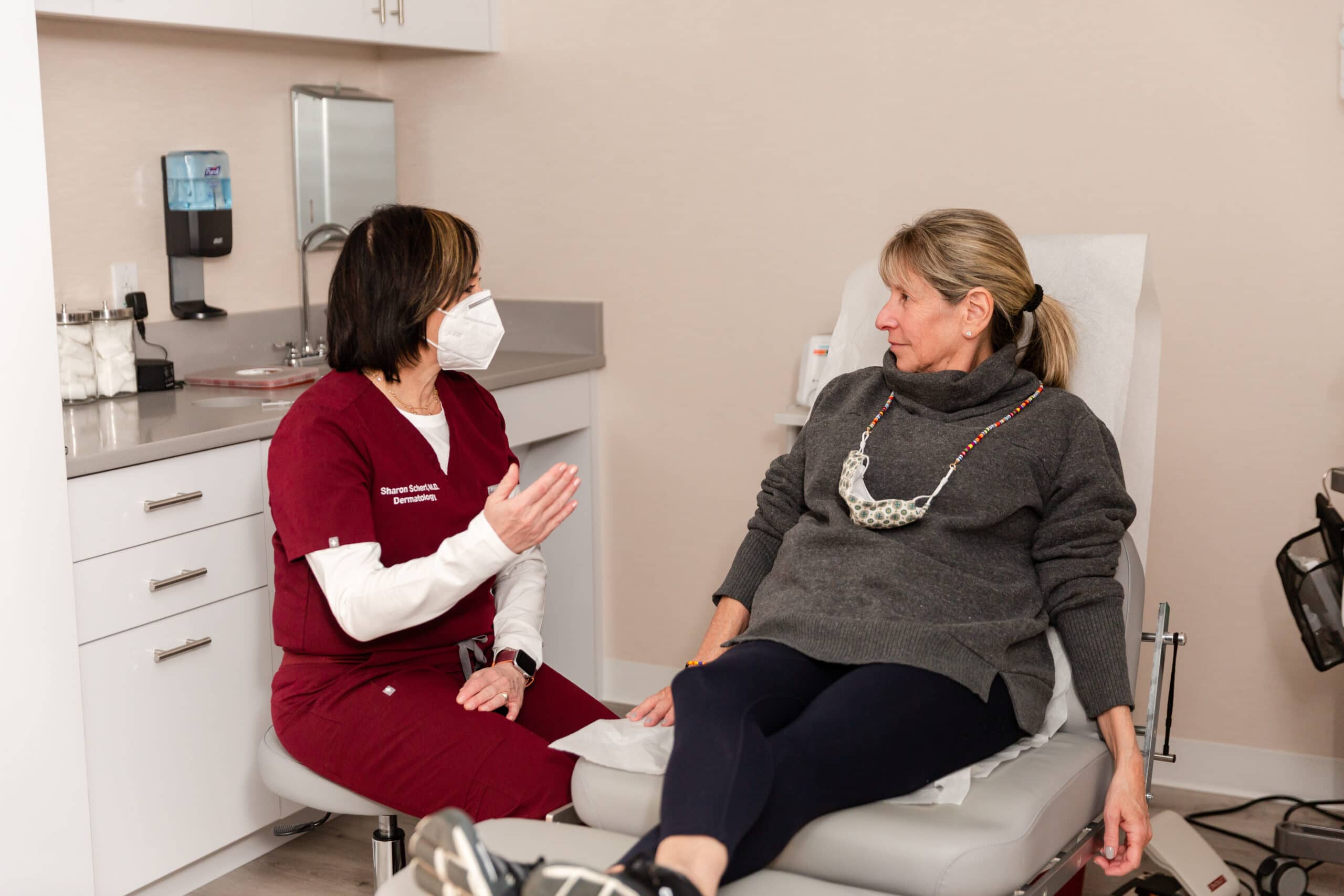 Thousands of People in the Metro Area Trust
Scherl Dermatology