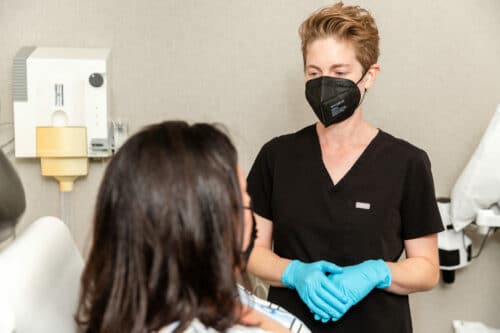 Agnes RF in Englewood Cliffs, NJ
Agnes RF therapy is a new and innovative beauty restoring treatment that may help you turn back the clock on your face.
Results Duration: Long-Lasting
Treats:
Under-eye bags, jowls, double chin, aging jawline
Side Effects:
Redness, swelling, numbness, and bruising for a few days after treatment
Location:
Primarily used on the face
Follow Up:
Some patients may need a series of 1-3 treatment sessions to achieve an optimal outcome
How Performed:
Handpiece delivers RF heating via microneedles to dermal tissue
Preparation:
Topical anesthetic applied prior to treatment
Expected Outcome:
Improvement in mild skin laxity, enhanced skin texture and tone
Onset:
Results develop 4-8 weeks after treatment session
When you look in the mirror, what do you see? Over time, you might start to see crow's feet around your eyes or submental fat and jowls forming along the jawline. Perhaps it seems like a much older version of yourself is suddenly looking back at you.
Skin products, such as moisturizers, do not seem to be the fountain of youth that you thought they would be, leaving you dissatisfied with your appearance.
Luckily, there are cosmetic treatments that can restore your youthful appearance, and the confidence to show it off. Agnes RF is one such option now available at Scherl Dermatology in Englewood Cliffs.
The board-certified dermatologists at our skin care clinic are equipped with all the latest technology and procedures to help you achieve the very best version of yourself through every season of life.
Agnes RF is used specifically for wrinkles and loose skin. Its fresh approach to skin rejuvenation offers you the opportunity to restore your youth without surgery, or more invasive lasers.
This non-surgical, minimally invasive, relatively comfortable technology uses needles, called micro-needling, to tighten and remove fat, giving you a youthful look. To learn more about RF microneedling technology, please visit clevelandclinic.org.
For more information about how to get back your radiant and youthful appearance with Agnes RF, contact Scherl Dermatology at (201) 584-5253.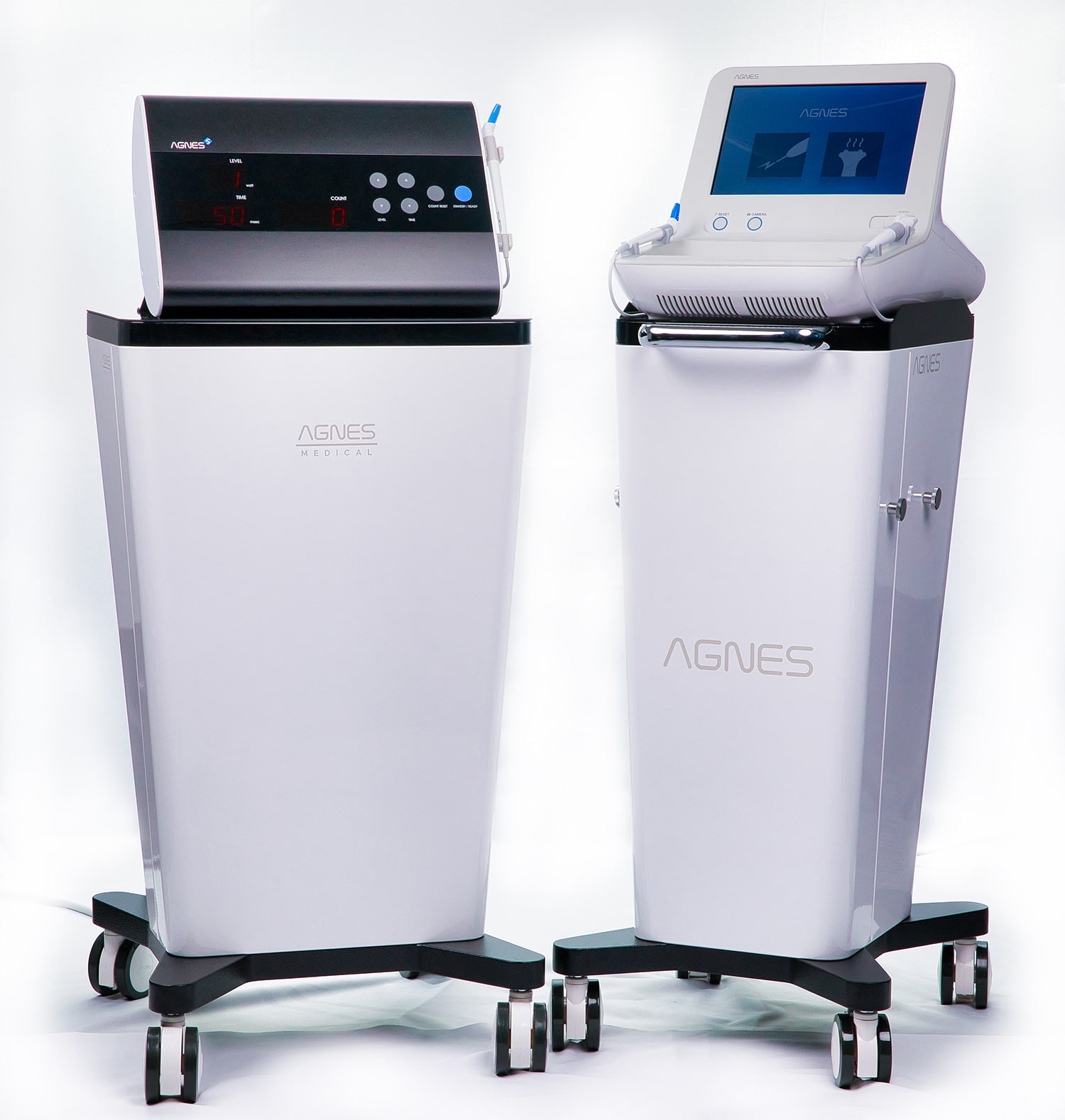 Skin Concerns Agnes RF Can Treat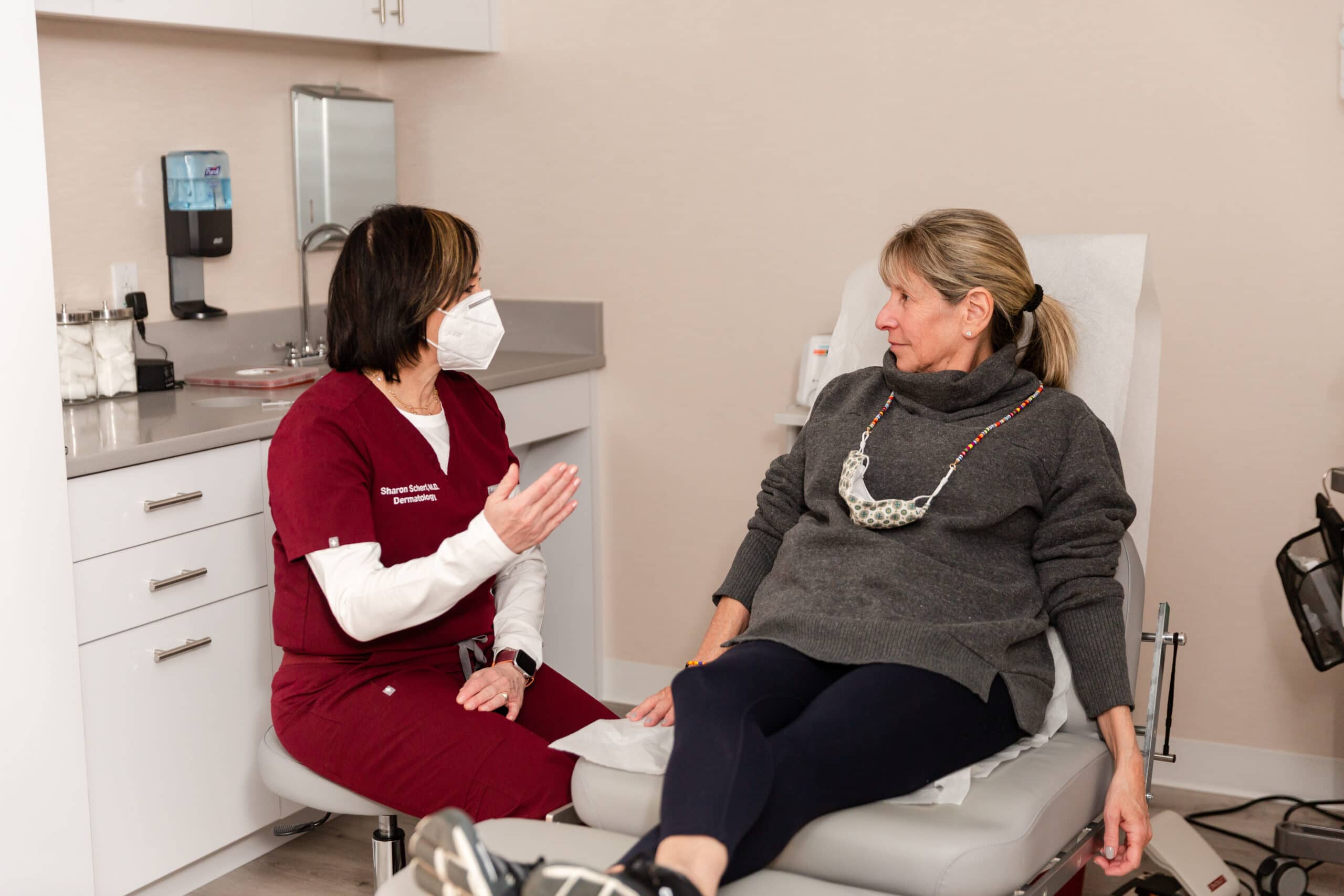 The beauty of Agnes RF is that it can treat many different conditions. Its state-of-the-art technology addresses the following concerns:
Under-eye bags – mild puffiness or loose skin under the eyes

Jowls –  sagging or excess skin on the neck, below the chin and along the jaw
Double chin – extra layer of submental fat below the chin
Aging jawline – loss of structure and definition of the jawline
With our knowledge and expertise, our doctors can effectively, safely, and successfully treat any of these conditions with Agnes RF.
Contact our skin care clinic today at (201) 584-5253 for more information, or to schedule an appointment.
What to Expect from Your Agnes RF Treatment
Agnes RF treatments take less than 20 minutes from the time the numbing cream takes effect. Dr. Scherl will program the handset micro-needle and energy settings for your specific beauty goals. Targeting the wrinkle or fat pad, pulses will precisely treat your condition.
Sometimes, for deep fat deposits or for eye bag treatments, local anesthetic injections might be used following the numbing cream. Expect to see positive changes in your face over the next four to six weeks.
Am I a good candidate for Agnes RF?
If you have wrinkles, puffy under-eye bags, always feel like you look tired, or need minimal downtime, Agnes laser may be right for you.
If you do not want surgery or other more invasive treatments, Agnes RF might also be the answer. And, with our doctors' careful and precise skills, you'll be home for a fast recovery in no time.
To determine whether you are a candidate for an Agnes RF treatment, contact our office to learn more. 
After an Agnes RF Treatment 
Recovery time after an Agnes RF treatment is minimal. For deeper treatments to address baggy eyes and wrinkles, you can expect to recover within two weeks.
You may experience some swelling and redness during the first week. For deeper treatments, you may have numbness in the targeted areas for up to four weeks.
Additionally, after your Agnes RF therapy, you may have some bruising, which can be treated with ice to reduce inflammation and discomfort. 
The results you get from Agnes laser treatments are going to impress you. Expect to see a beautiful difference in your face between four to eight weeks after your treatment.
You'll not only find your youth again, but you'll develop a confidence that will get noticed. 
Contact Our NJ Skin Care Clinic To Learn More
If you would like to learn more about Agnes RF therapy, contact our New Jersey office today at (201) 584-5253. Our professional staff at Scherl Dermatology is more than happy to answer all of your questions, and schedule a future or same-day appointment.
OTHER COSMETIC DERMATOLOGY
Sculptra
Sculptra is a volumizer to help restore youth by giving back the volume we lose due to loss of fat and bone in the face. Sculptra is Poly-L-lactic acid in suspension. 
Thousands of People in the Metro Area Trust
Scherl Dermatology
CONTACT US
Scherl Dermatology
Same-Day Appointments Now Available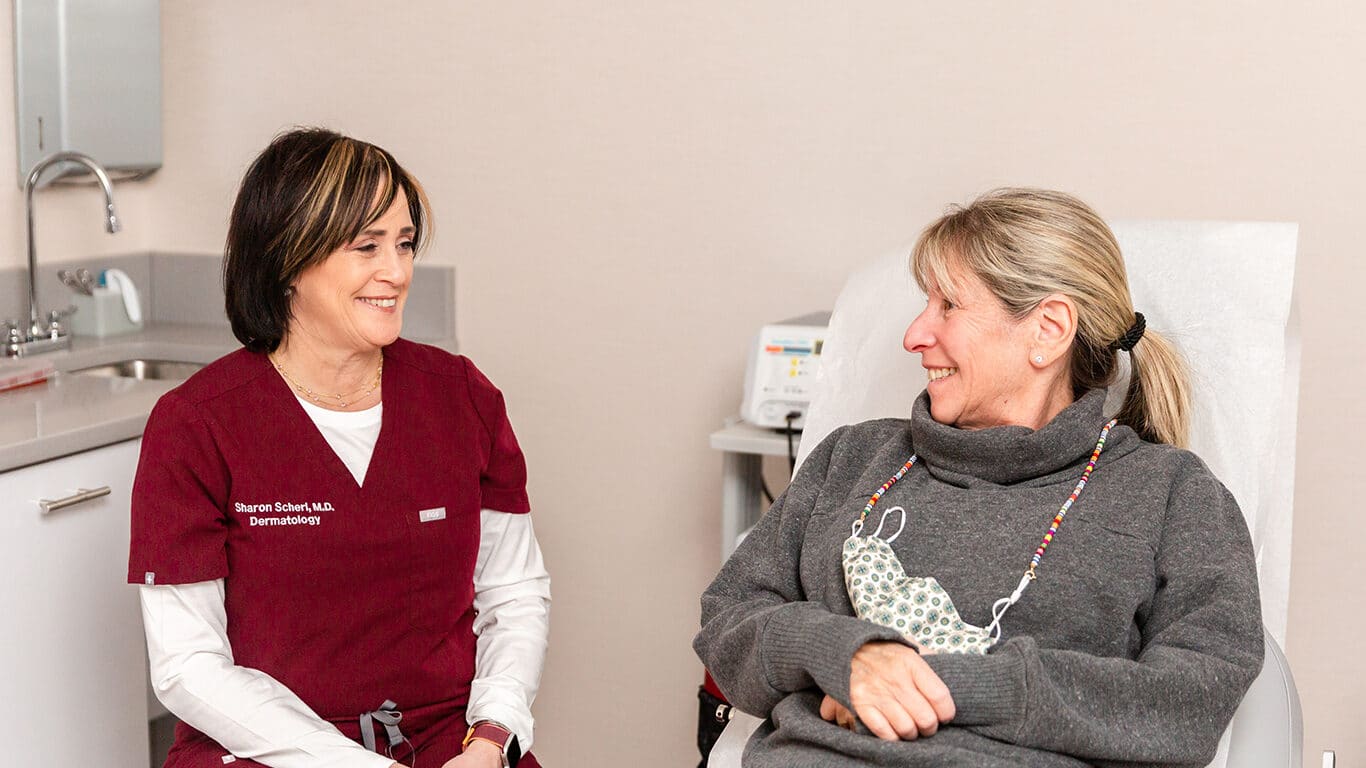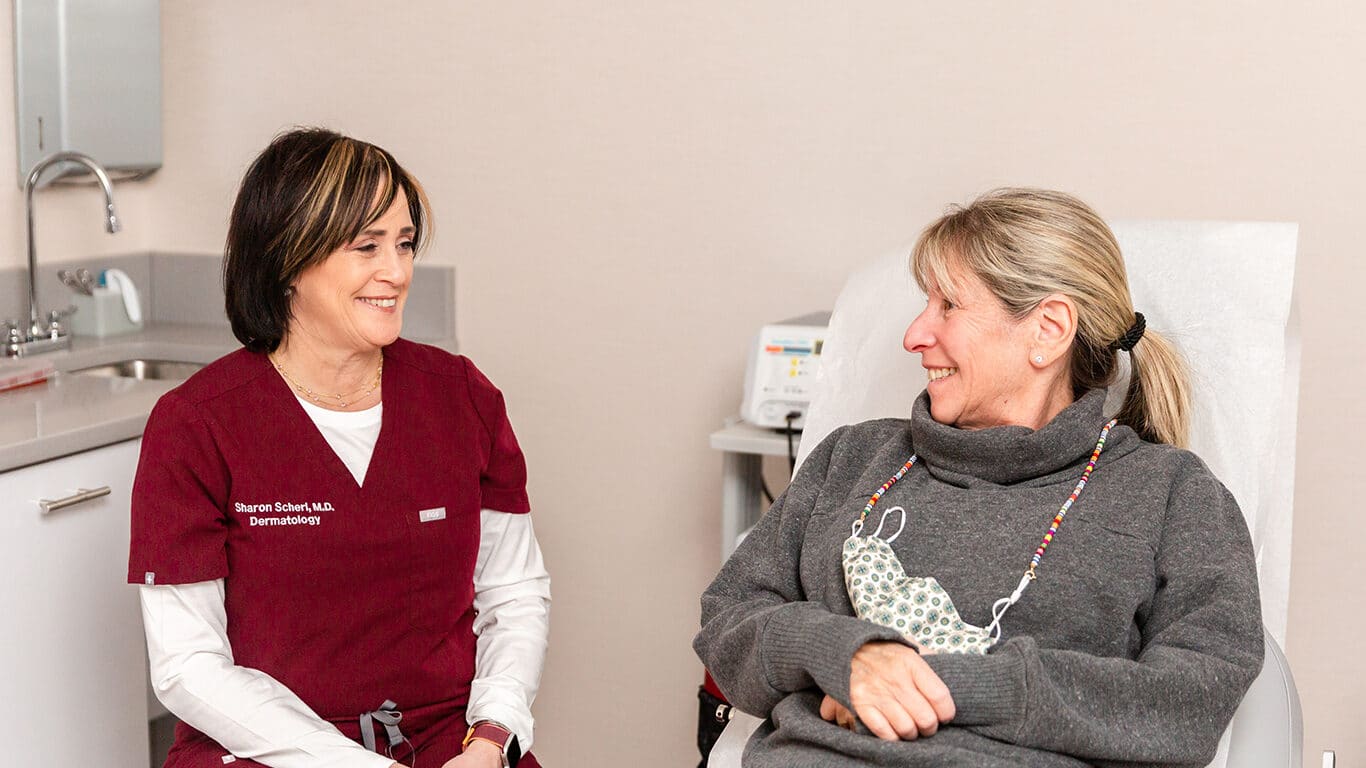 CONTACT US
Scherl Dermatology
140 Sylvan Ave. Suite 302,
Englewood Cliffs, NJ 07632
Same-Day Appointments Now Available
By Scherl Dermatology | ©2023 All Rights Reserved. Design & Development by Goldman Marketing Group | Sitemap | Privacy Policy | The information available on this web site is provided for informational purposes only. This information is not intended to replace a medical consultation where a physician's judgment may advise you about specific disorders, conditions and or treatment options. We hope the information will be useful for you to become more educated about your health care decisions. If you are vision-impaired or have some other impairment covered by the Americans with Disabilities Act or a similar law, and you wish to discuss potential accommodations related to using this website, please contact us at 201.584.5253.