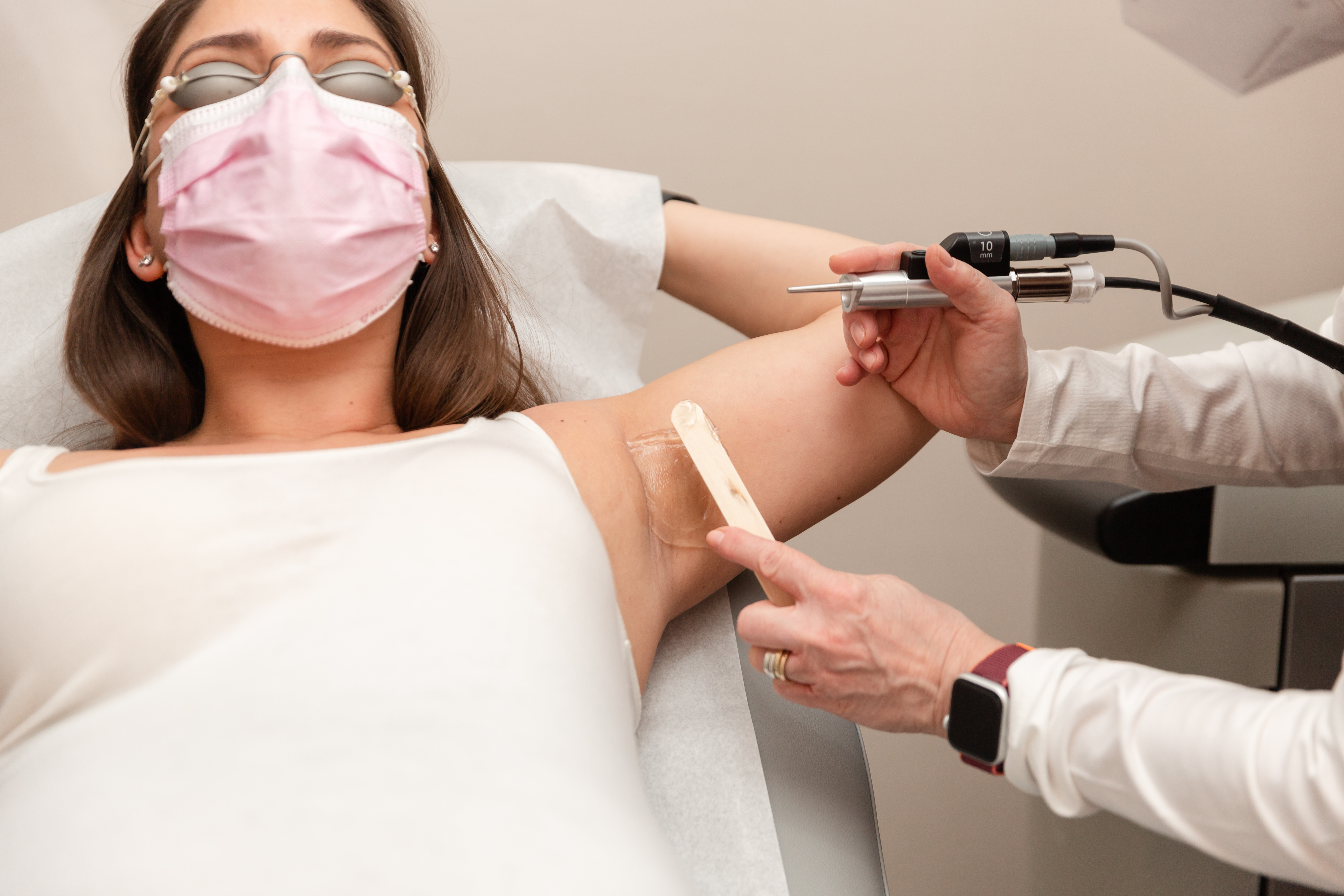 Laser Hair Removal in Englewood Cliffs, NJ
Laser hair removal has become one of the most popular cosmetic procedures over the past decade. More and more men and women are opting for this permanent hair reduction technique. There are several methods of removing hair with various lasers and light-based energy devices.
Pain Level: Mild to Moderate
Results Duration: Long-Lasting
Treats:
Unwanted hair nearly anywhere on the face and body
Side Effects:
Mild redness and discomfort immediately after treatment
Follow Up:
Patients typically need several sessions to achieve optimal results
How Performed:
Handheld device runs over the skin, sending energy into the hair shaft and follicles to eliminate unwanted hair
Preparation:
Topical anesthetic is available
Expected Outcome:
Reduction in unwanted hair and future hair growth
Onset:
Improvements are visible soon after the first session, but peak results appear once treatment is completed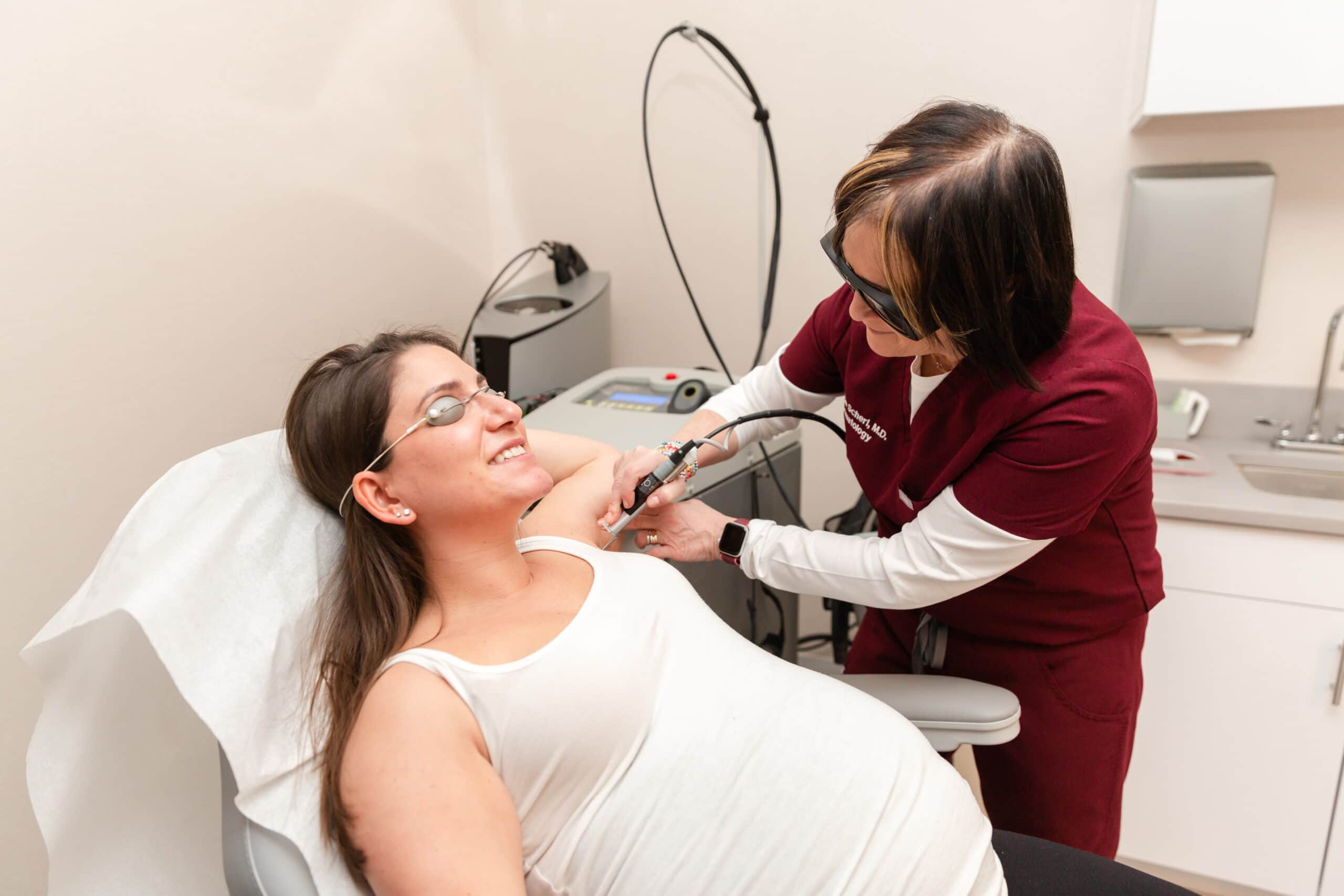 In the past, methods of removal resulted in a temporary elimination of hair. These methods include waxing, shaving, plucking, tweezing, threading, and electrolysis.
Although electrolysis does result in permanent reduction, it is incredibly time consuming and may take many years to treat just an upper lip.
Laser hair removal may also be a good alternative in helping those who suffer from ingrown hairs and irritation from shaving.
Lasers remove hair by targeting the pigment in the hair. The light from the laser is absorbed by the dark pigment in the hair resulting in heat and destruction of the follicle which is responsible for hair growth.
It is important to note that laser hair removal will not work on white, gray or light hair because the laser light does not get absorbed if there is no pigment present.
We use the Cynosure Apogee alexandrite laser for hair removal and have seen very consistent results. We encourage patients to schedule a formal consult to see if this modality would be effective for you.
LEARN MORE AT YOUR SKIN REFRESH CONSULTATION IN ENGLEWOOD CLIFFS, NJ TODAY
Laser hair removal is a safe, effective method to permanently reduce unwanted hair on the face and body. If you would like to learn more about laser hair removal or any of our other cosmetic treatments, contact our office today to schedule your consultation.
OTHER COSMETIC DERMATOLOGY
Sculptra
Sculptra is a volumizer to help restore youth by giving back the volume we lose due to loss of fat and bone in the face. Sculptra is Poly-L-lactic acid in suspension. 
Thousands of People in the Metro Area Trust
Scherl Dermatology
CONTACT US
Scherl Dermatology
Same-Day Appointments Now Available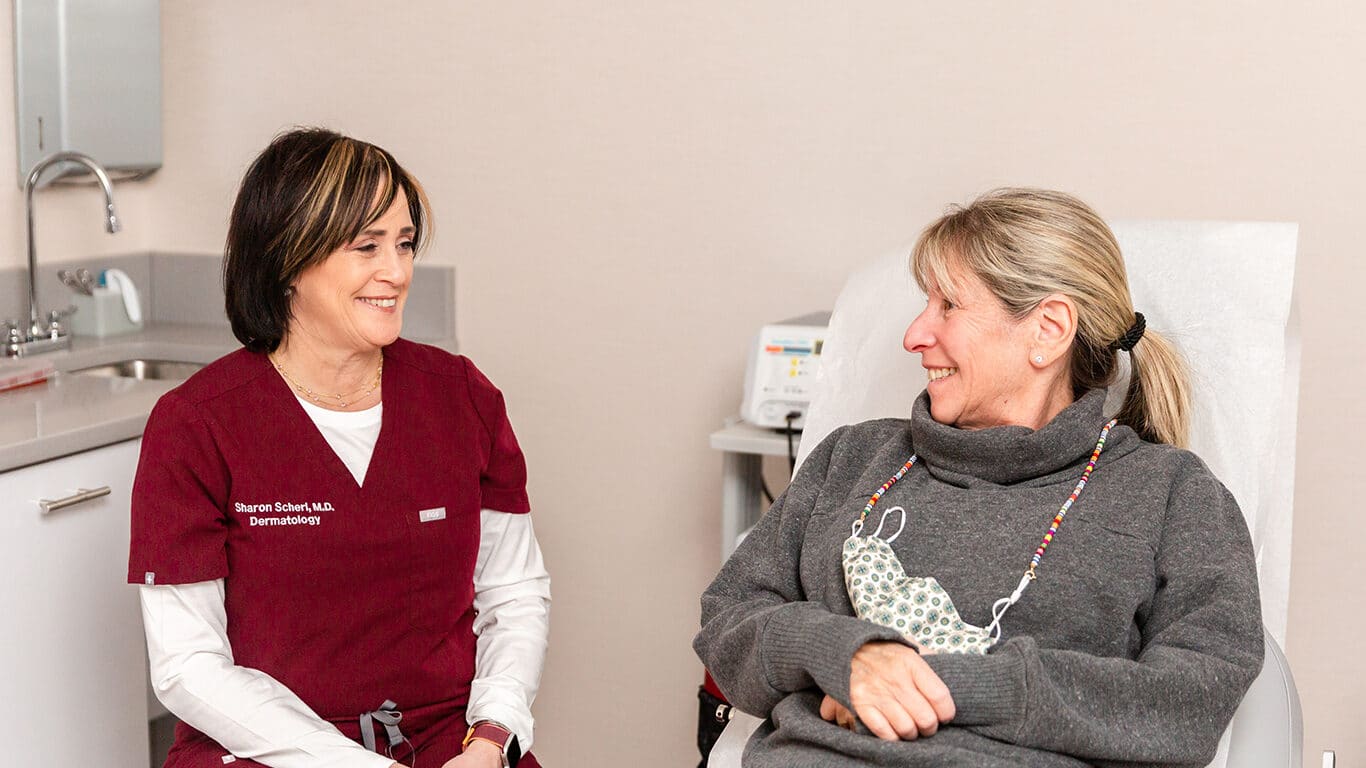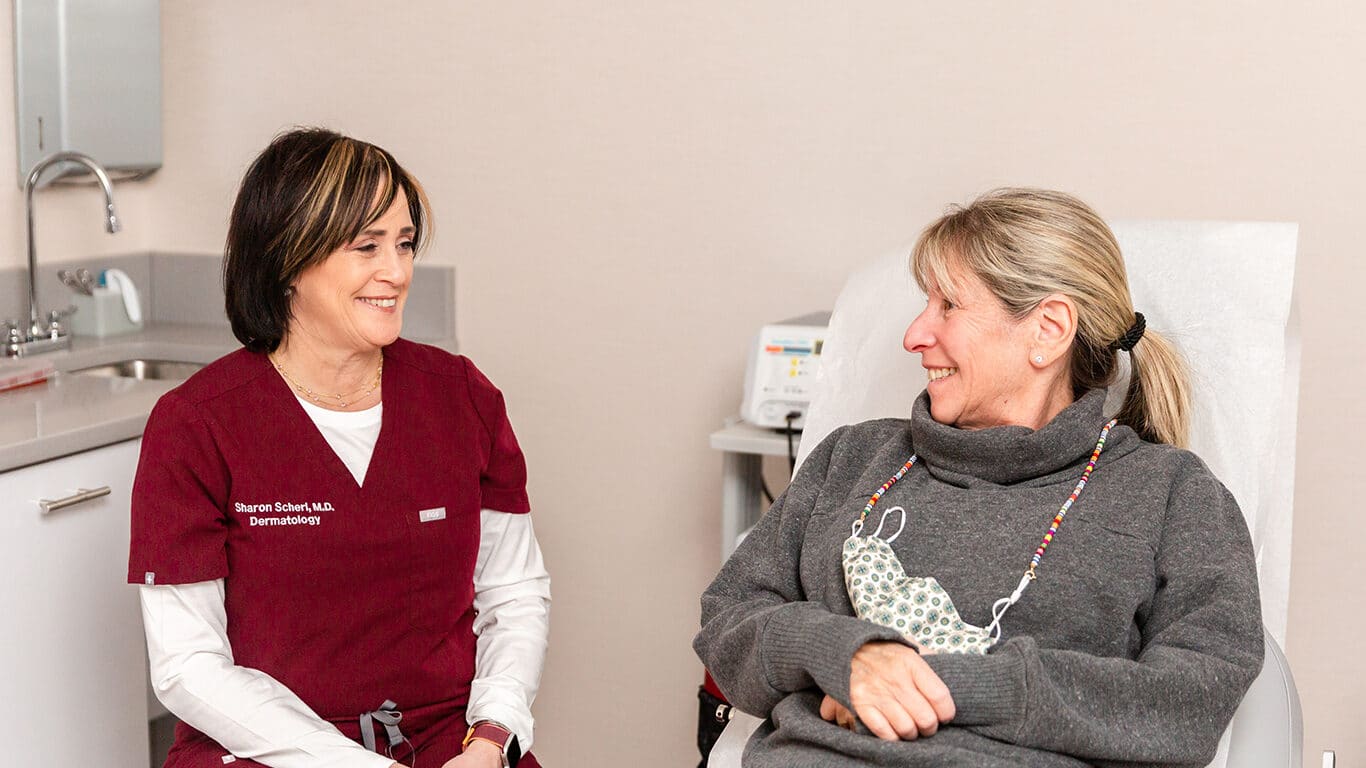 CONTACT US
Scherl Dermatology
140 Sylvan Ave. Suite 302,
Englewood Cliffs, NJ 07632
Same-Day Appointments Now Available
By Scherl Dermatology | ©2023 All Rights Reserved. Design & Development by Goldman Marketing Group | Sitemap | Privacy Policy | The information available on this web site is provided for informational purposes only. This information is not intended to replace a medical consultation where a physician's judgment may advise you about specific disorders, conditions and or treatment options. We hope the information will be useful for you to become more educated about your health care decisions. If you are vision-impaired or have some other impairment covered by the Americans with Disabilities Act or a similar law, and you wish to discuss potential accommodations related to using this website, please contact us at 201.584.5253.