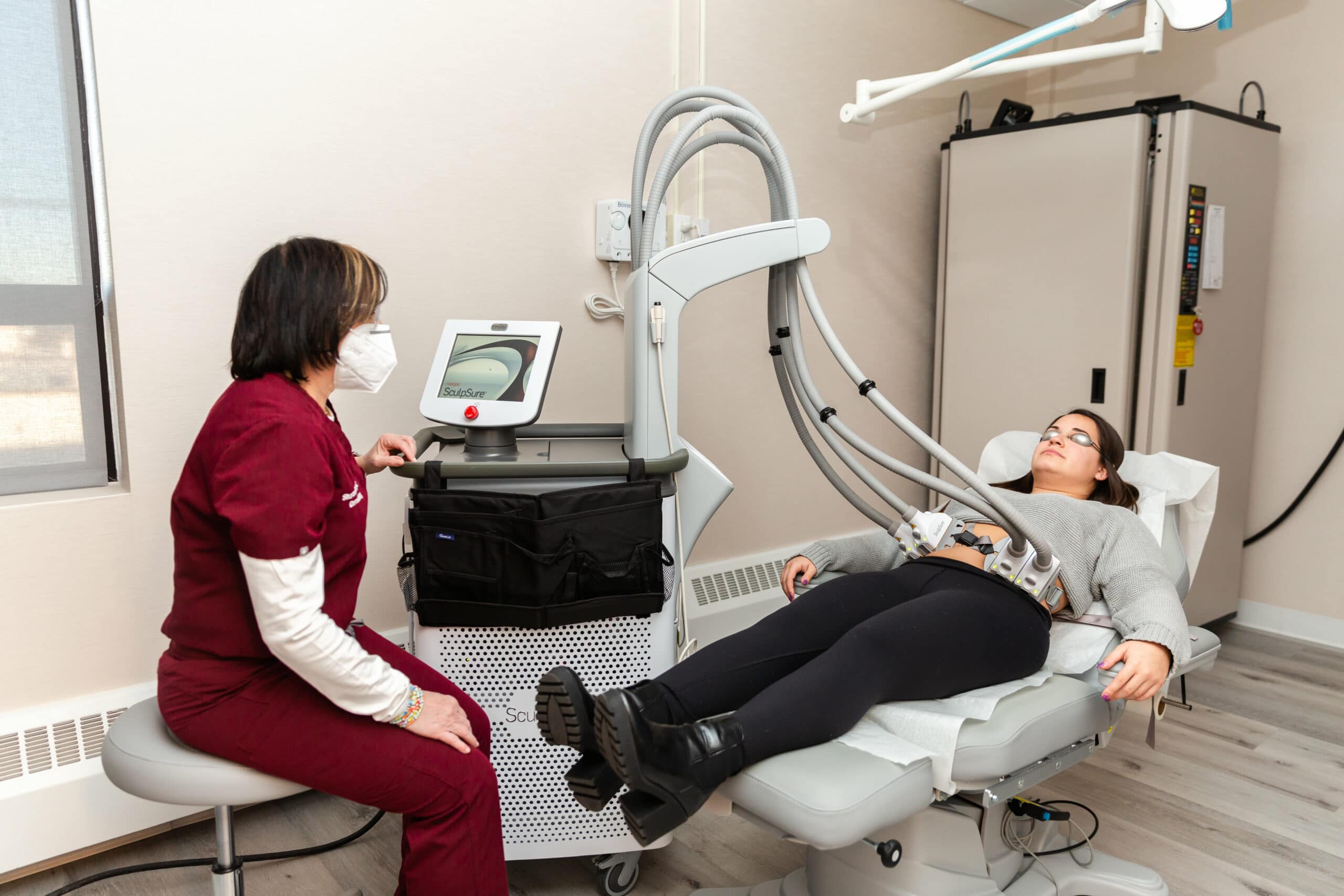 SculpSure is an innovative treatment to reduce stubborn pockets of fat with minimal pain and downtime. Each treatment takes just 25 minutes, making SculpSure the perfect solution for individuals with busy schedules.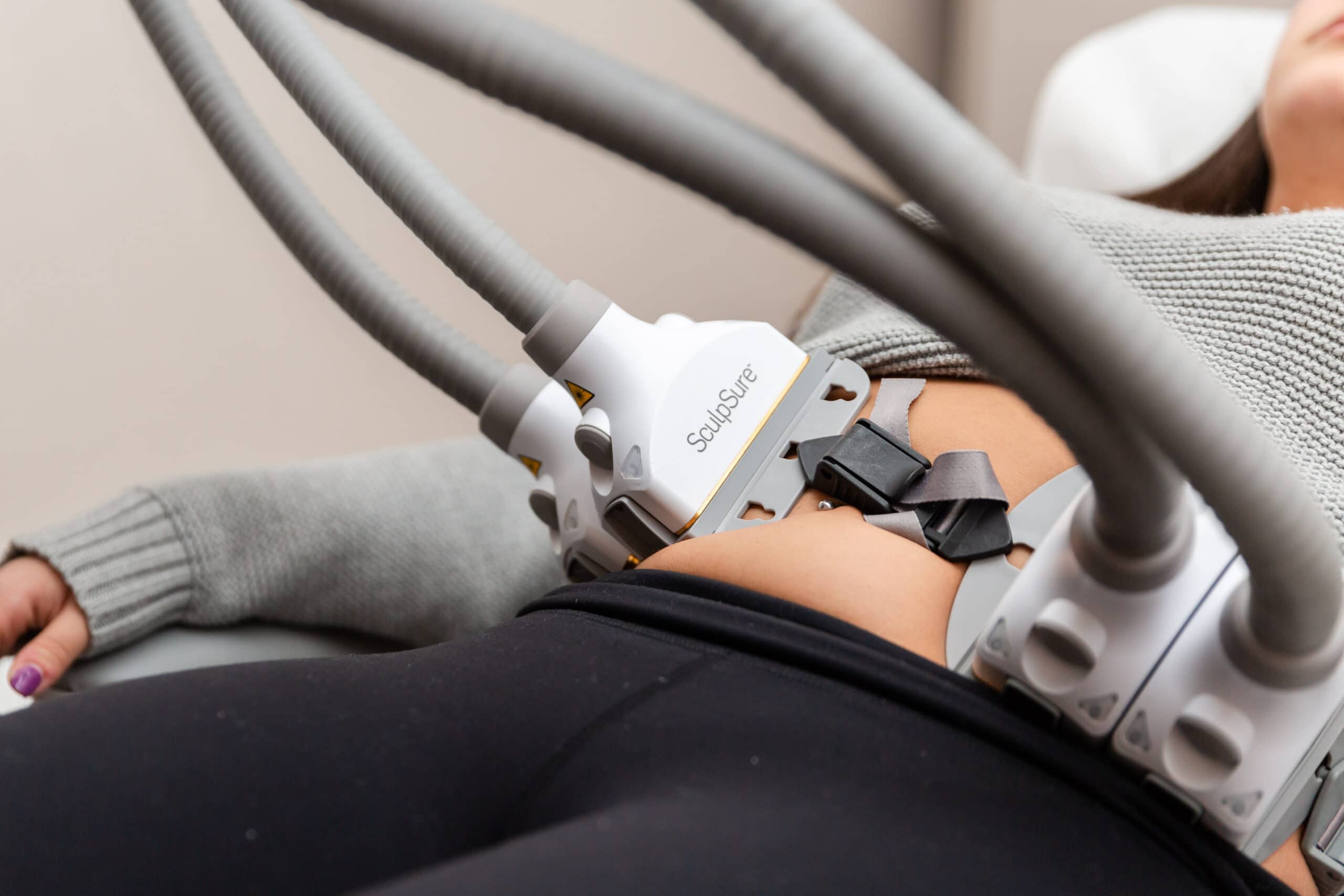 Even if you eat right and get your steps in every day, fat can creep up on you over time. When stubborn pockets of fat do not respond to a healthy lifestyle and exercise program, other options are available. At Scherl Dermatology, we offer a 25-minute cosmetic dermatology procedure that can sculpt problem areas without incisions or downtime. 
SculpSure is the first FDA-cleared laser treatment for fat loss in problem areas like the belly or thighs. The laser energy destroys fat cells permanently without affecting the skin's surface, so you experience a slimmer, more contoured look without anesthesia, scars, or a recovery process. Innovative, light-based technology allows you to come in – even on your lunch hour – undergo treatment, and head back to work without any visible signs you just had a body contouring procedure. To learn more about laser therapy for body contouring and fat reduction, please visit ncbi.nlm.nih.gov.
SculpSure Treatment Areas
SculpSure is a versatile device that can be used on a variety of treatment areas, including: 
Abdomen
Back
Inner and Outer  Thighs
Love Handles 
Submental Fat Under the Chin
Who Is a Candidate for SculpSure?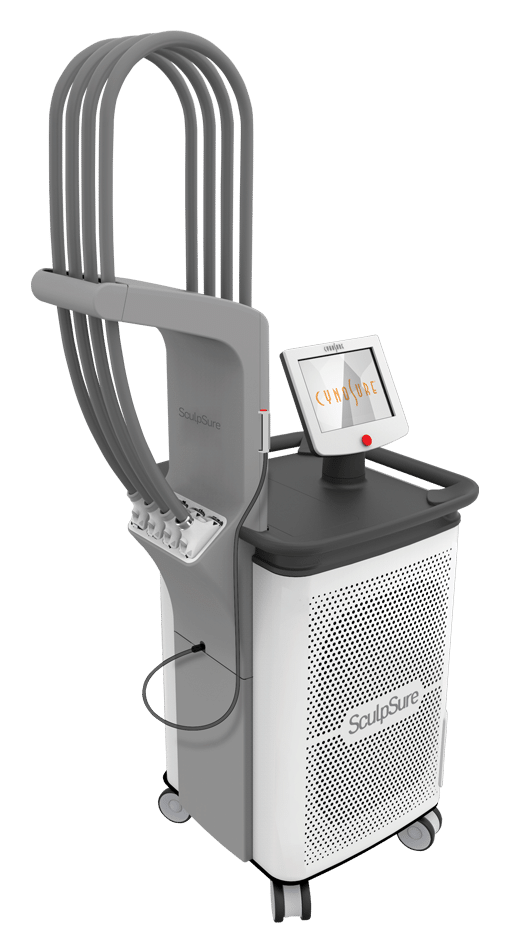 SculpSure offers targeted fat loss, but it is not designed for comprehensive weight loss. We have a consistent number of fat cells throughout life, but some of those cells can enlarge when we gain weight, affecting our body contour. While weight loss can cause fat cells to shrink back down in some cases, problem areas can be challenging to slim down completely. 
SculpSure targets those fat cells, destroying them without damaging the skin or surrounding tissue. Once the cells are destroyed, they will not return. The best candidates for this procedure will have a body mass index (BMI) of 30 or below and isolated areas of fat they want to address. Your BMI measures your weight and height ratio that indicates the level of body fat you currently have.  
SculpSure is a precise treatment that targets fat cells that have not responded to diet and exercise alone. The laser energy destroys the fat cells, allowing the body to flush them out naturally through the lymphatic system in the weeks following treatment. A single SculpSure treatment has been shown in studies to eliminate up to 24% of the fat cells in a treatment area for noticeable improvement over time. You get natural and long-lasting results without surgery or downtime. 
What Is SculpSure Treatment Like At Our Medical Spa?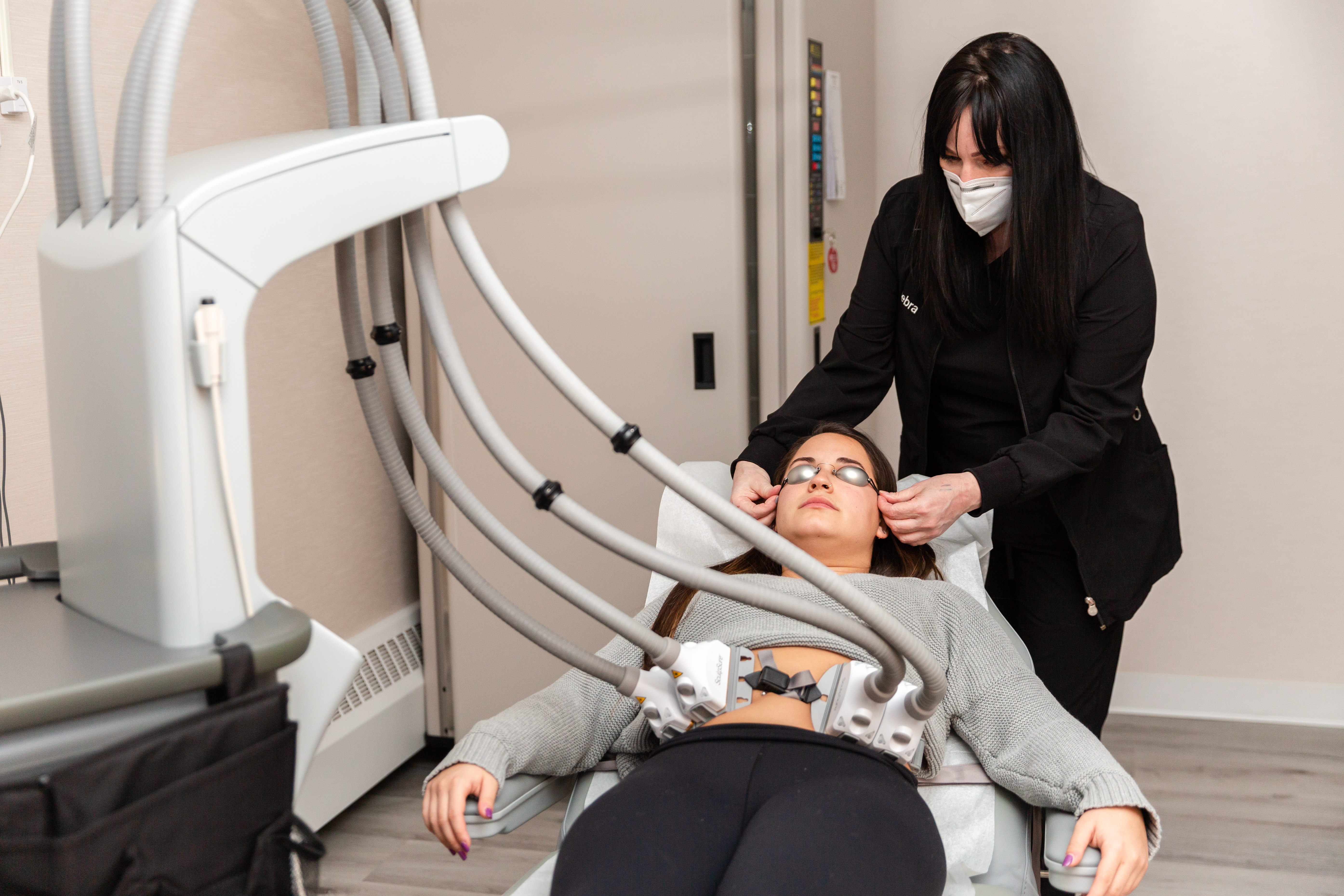 SculpSure is a non-invasive treatment that requires no anesthesia during the procedure or downtime afterward. You will have a belt-like device placed on the treatment area during a session, which delivers the laser energy. The laser penetrates the skin's surface without harming it, targeting the fat cells below. At Scherl Dermatology, we can also use a wand to deliver the laser energy to smaller treatment areas. 
Treatments take just 25 minutes to complete. There is no prep time before the procedure, making appointments quick and convenient for our patients. After your procedure, you may immediately return to your daily routine without visible evidence you just had a treatment. Results from SculpSure will develop in the weeks following your session as the treated fat cells are eliminated naturally by the body. 
At our Englewood Cliffs medical spa, we are committed to customizing every treatment to our patients' precise needs and goals. This ensures you get the right amount of correction with every session – no more, no less. Our tailored approach produces the best, most natural results for our patients, no matter what their goals and expectations are for their treatment. 
Does A SculpSure Treatment Hurt?
During your SculpSure procedure, you will feel alternating heating and cooling sensations to keep your skin comfortable. Although there is some mild discomfort, most people tolerate the treatment well and can resume their regular activities right away after their session. While you may have slight redness following treatment, it should resolve in a few hours.
When Will I See Results From My SculpSure Treatments?
The body flushes out the fat cells destroyed by SculpSure during the 12 weeks following the procedure. Most patients start to see results around week six, however. Optimal changes are evident after three months. Most patients will schedule more than one session to ensure the best possible results.
SculpSure Vs. CoolSculpting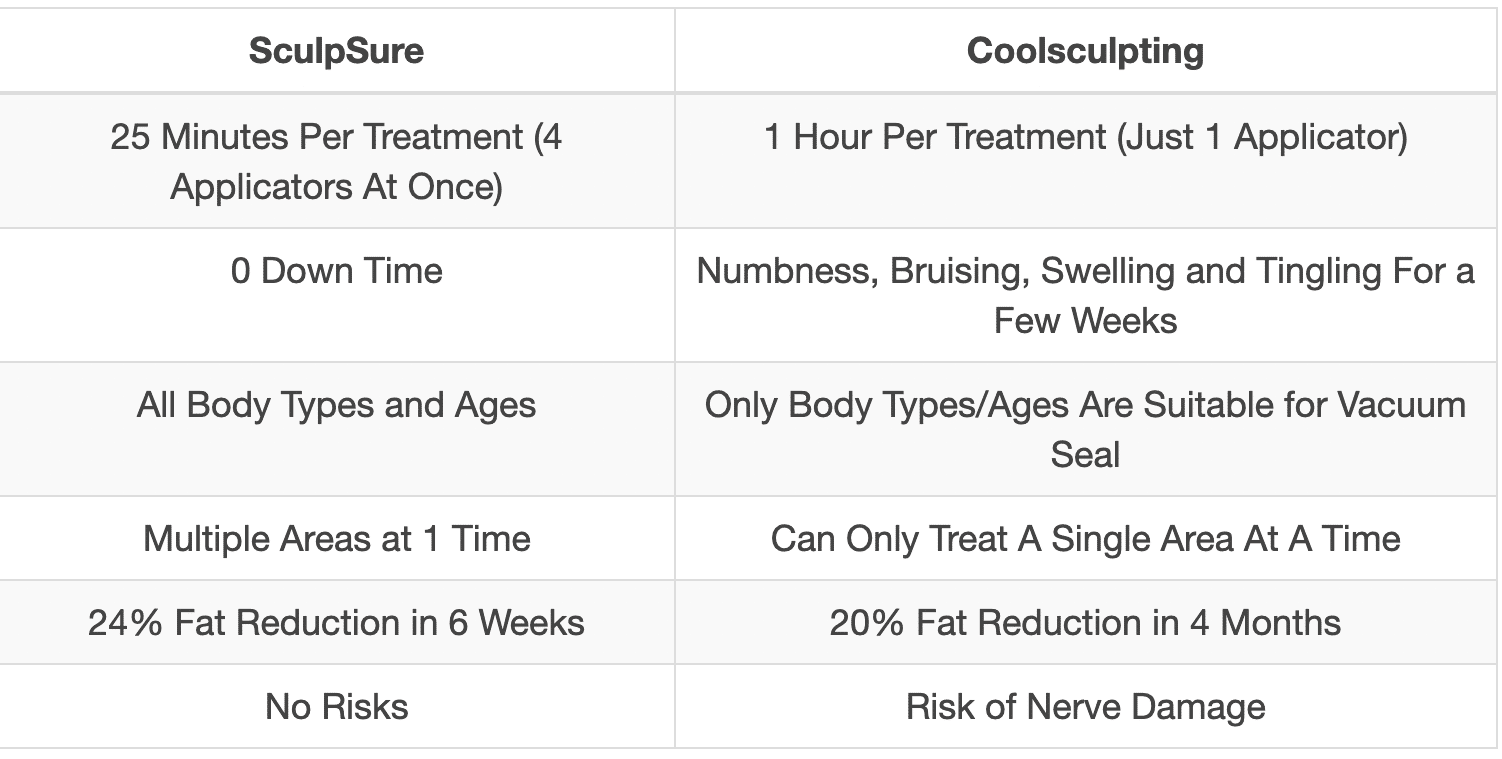 If you have been researching non-invasive body contouring options, you have likely come across CoolSculpting. This device works similarly to SculpSure; only it uses controlled cooling instead of heat to destroy the fat cells. Like SculpSure, the body flushes out the treated fat cells over time, leaving you with noticeable fat reduction in the treatment area. 
While both of these devices offer effective fat reduction, SculpSure does have some advantages over CoolSculpting. First, the treatment is quicker, with 25-minute sessions vs. the 30-60 minutes it takes to complete a CoolSculpting procedure. CoolSculpting also uses some suction to bring the skin and tissue into the device so the cooler temperatures can more efficiently target the fat cells. This can limit areas that we can treat (you have to pinch the fat to treat it) and leave some bruising behind due to the suction mechanism. 
LEARN MORE AT YOUR SKIN REFRESH CONSULTATION IN ENGLEWOOD CLIFFS, NJ TODAY
If diet and exercise alone aren't enough to get rid of your stubborn pockets of fat, contact our office today to schedule your SculpSure consultation.
OTHER COSMETIC DERMATOLOGY
Sculptra
Sculptra is a volumizer to help restore youth by giving back the volume we lose due to loss of fat and bone in the face. Sculptra is Poly-L-lactic acid in suspension. 
Thousands of People in the Metro Area Trust
Scherl Dermatology
CONTACT US
Scherl Dermatology
Same-Day Appointments Now Available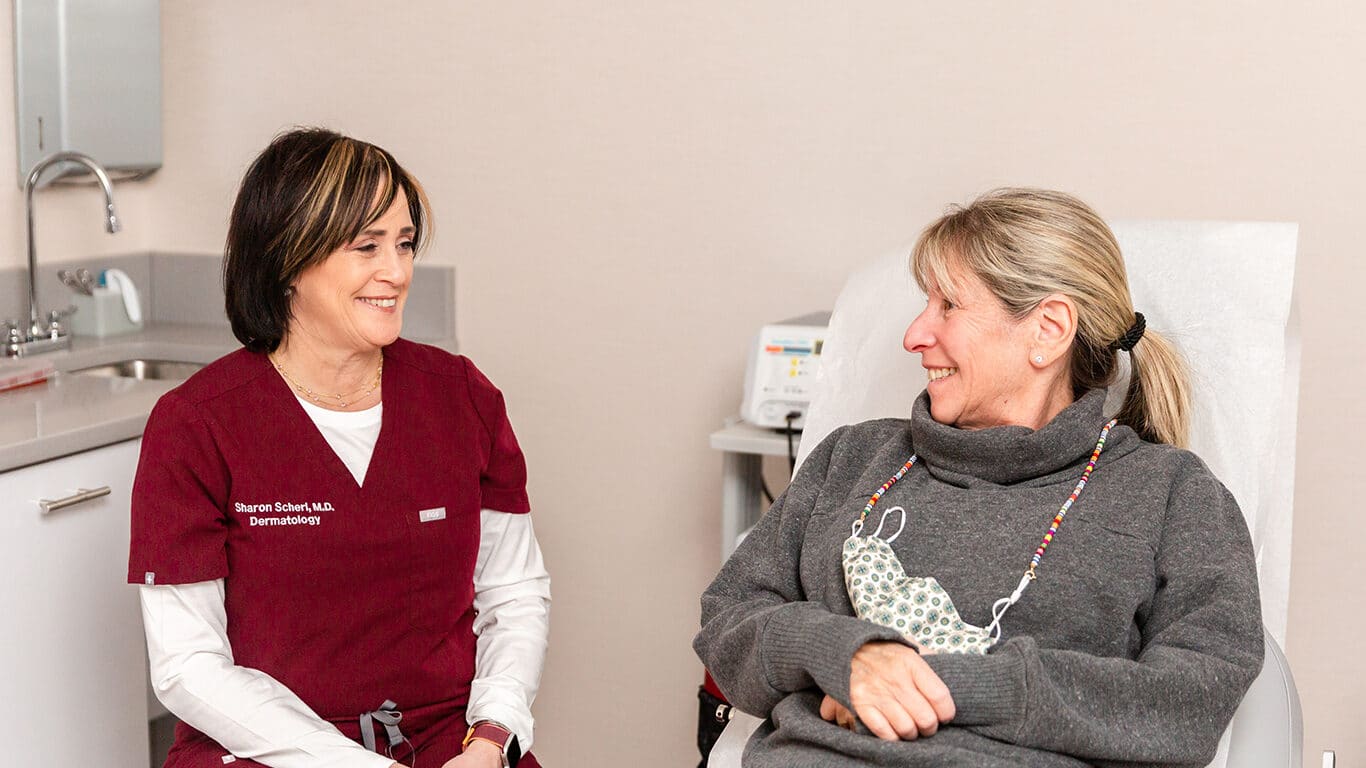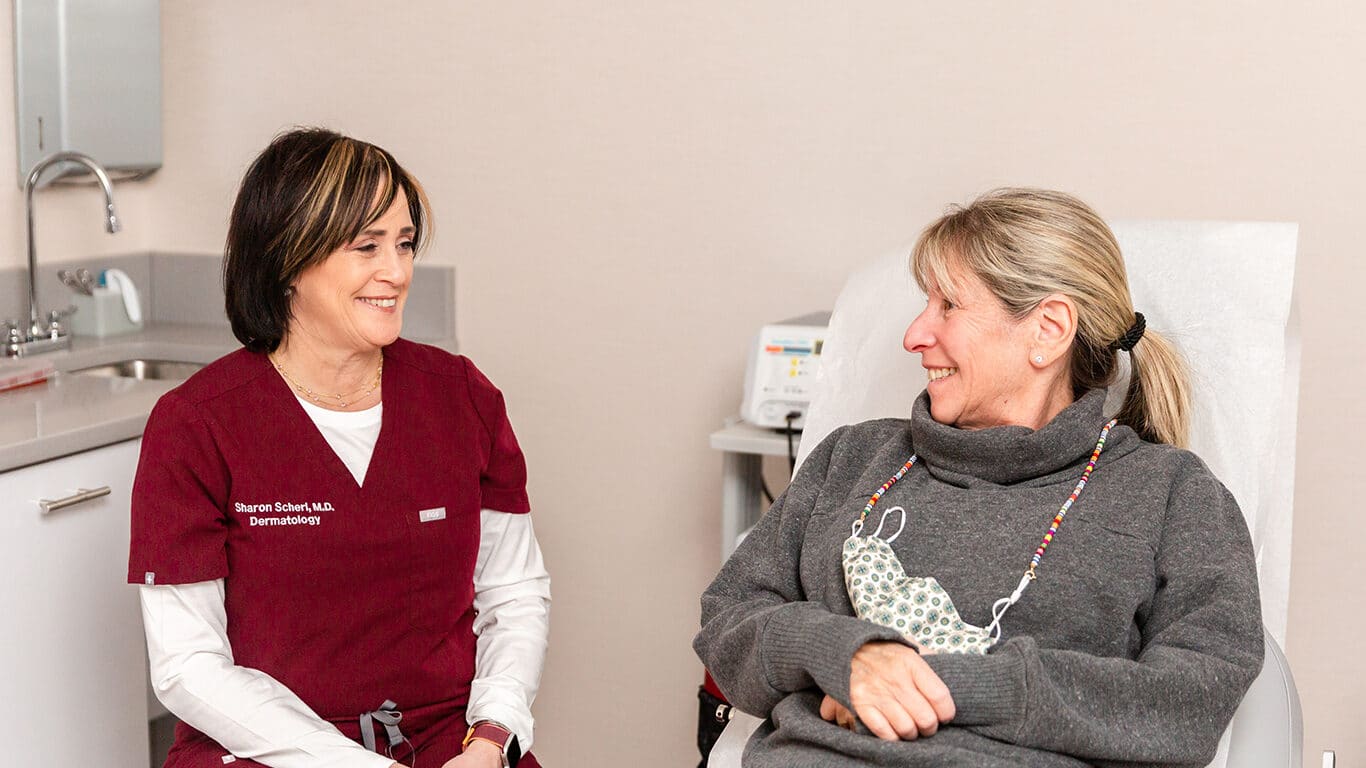 CONTACT US
Scherl Dermatology
140 Sylvan Ave. Suite 302,
Englewood Cliffs, NJ 07632
Same-Day Appointments Now Available
By Scherl Dermatology | ©2023 All Rights Reserved. Design & Development by Goldman Marketing Group | Sitemap | Privacy Policy | The information available on this web site is provided for informational purposes only. This information is not intended to replace a medical consultation where a physician's judgment may advise you about specific disorders, conditions and or treatment options. We hope the information will be useful for you to become more educated about your health care decisions. If you are vision-impaired or have some other impairment covered by the Americans with Disabilities Act or a similar law, and you wish to discuss potential accommodations related to using this website, please contact us at 201.584.5253.