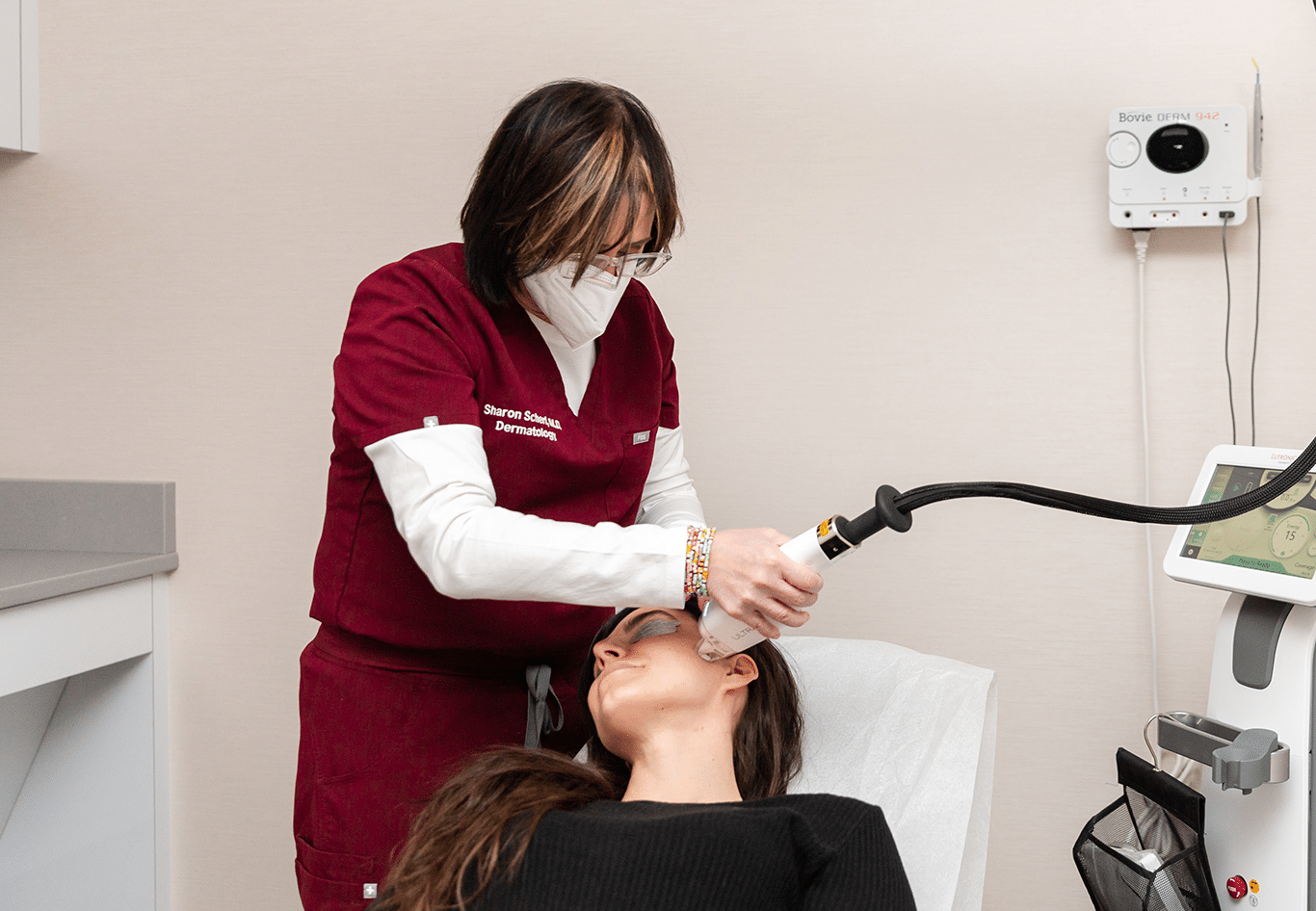 LaseMD Ultra in Englewood Cliffs, NJ
The LaseMD Ultra is a game-changing fractional laser device that works at a cellular level to gently treat various skin concerns due to the aging process or external influences like sun exposure.
Results Duration: Long-Lasting
Treats:
Lines and wrinkles, shallow scarring, sun damage, melasma, hyperpigmentation, uneven skin texture and tone
Side Effects:
Redness, warmth, and dryness for the first few hours after treatment
Location:
Primarily used on the face
Follow Up:
Some patients may need a series of treatment sessions to achieve an optimal outcome
How Performed:
Handpiece directs laser energy into dermal layers via micro-channels
Preparation:
Topical anesthetic applied prior to treatment
Expected Outcome:
Reduction of aging symptoms and sun damage, enhanced skin texture and tone
Onset:
Results are evident once skin heals from procedure, usually just a few days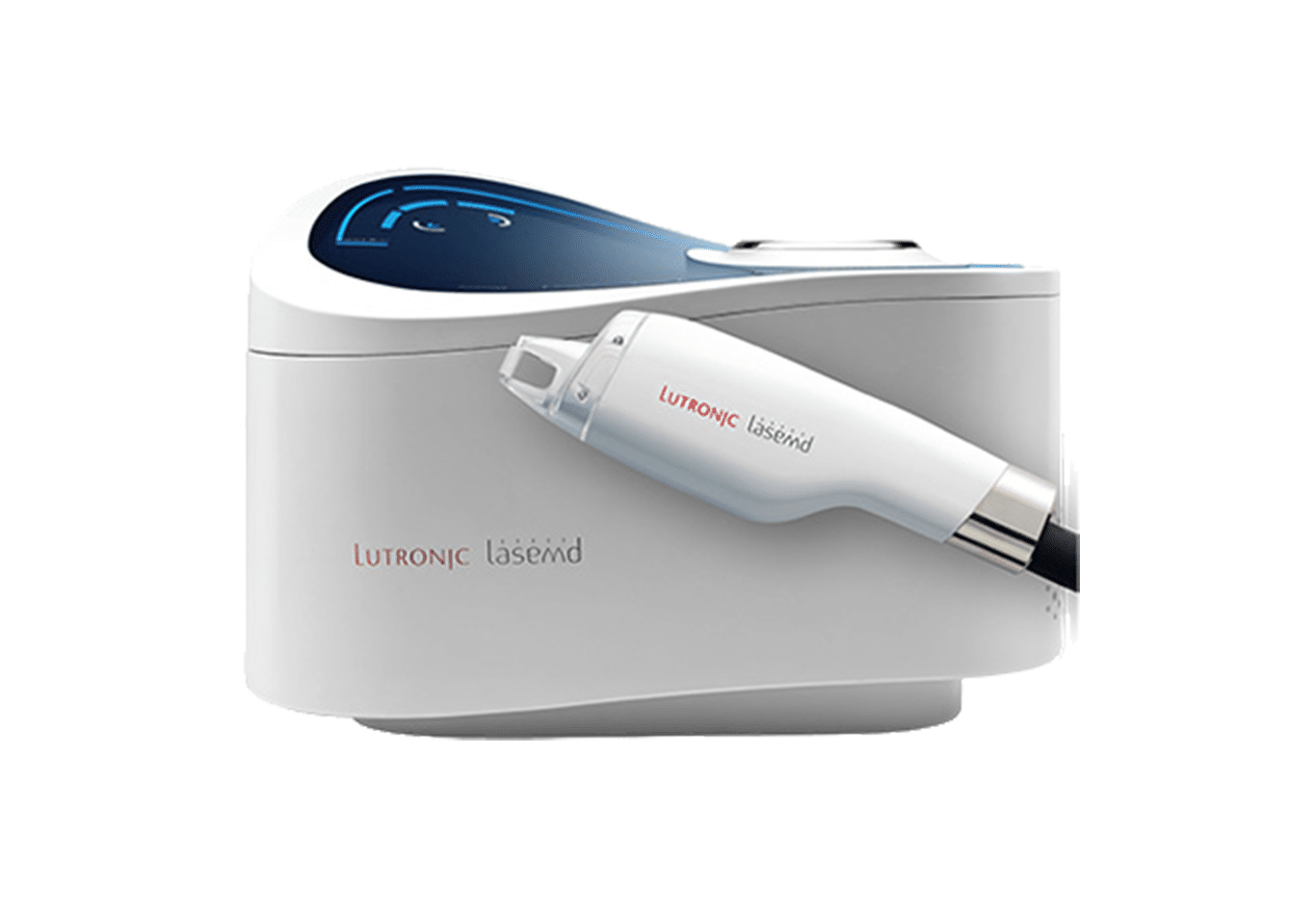 Your skin can often reveal a clear image of the life you've lived: freckles and dark spots from adventures outdoors, scars from old acne breakouts, and wrinkles or tone and texture changes that show you're aging. While not all these experiences are ones you want to forget, you may want to erase their trace from your skin. With the game-changing LaseMD Ultra device, many of our patients have been able to do just that.
The LaseMD Ultra is a fractional laser device that works at a cellular level to gently treat various skin concerns due to the aging process or external influences like sun exposure. Scherl Dermatology recently added this laser treatment to our offerings, continuing to improve our service to our Englewood Cliffs, New Jersey area patients by remaining up-to-date on the latest technologies in cosmetic and medical dermatology.
WHAT IS THE LASEMD ULTRA?
The LaseMD Ultra is an improved non-ablative fractional laser from Lutronic. This device features a 1927 nm wavelength to rejuvenate the skin from the inside out. Like other non-ablative fractional lasers, LaseMD Ultra creates micro-channels in the skin, stimulating the body's natural healing process. LaseMD Ultra stimulates collagen production, smoothing and rejuvenating the skin over time. Our board-certified dermatologists customize this treatment for each patient, treating only the necessary areas at precise depths to achieve optimal results.
Only affecting the skin's targeted portion, the LaseMD Ultra can work deep into the dermal layers to achieve dramatic improvements. The laser does not affect the skin or tissue outside the micro-channels, preventing intense discomfort or a long recovery time because the outer dermis (epidermis) remains untouched, so don't worry about your treatment being obvious to strangers as soon as you leave our office. This device can rebuild healthy, beautiful skin in one or more treatment sessions with minimal downtime afterward, and we've seen high patient satisfaction with it already.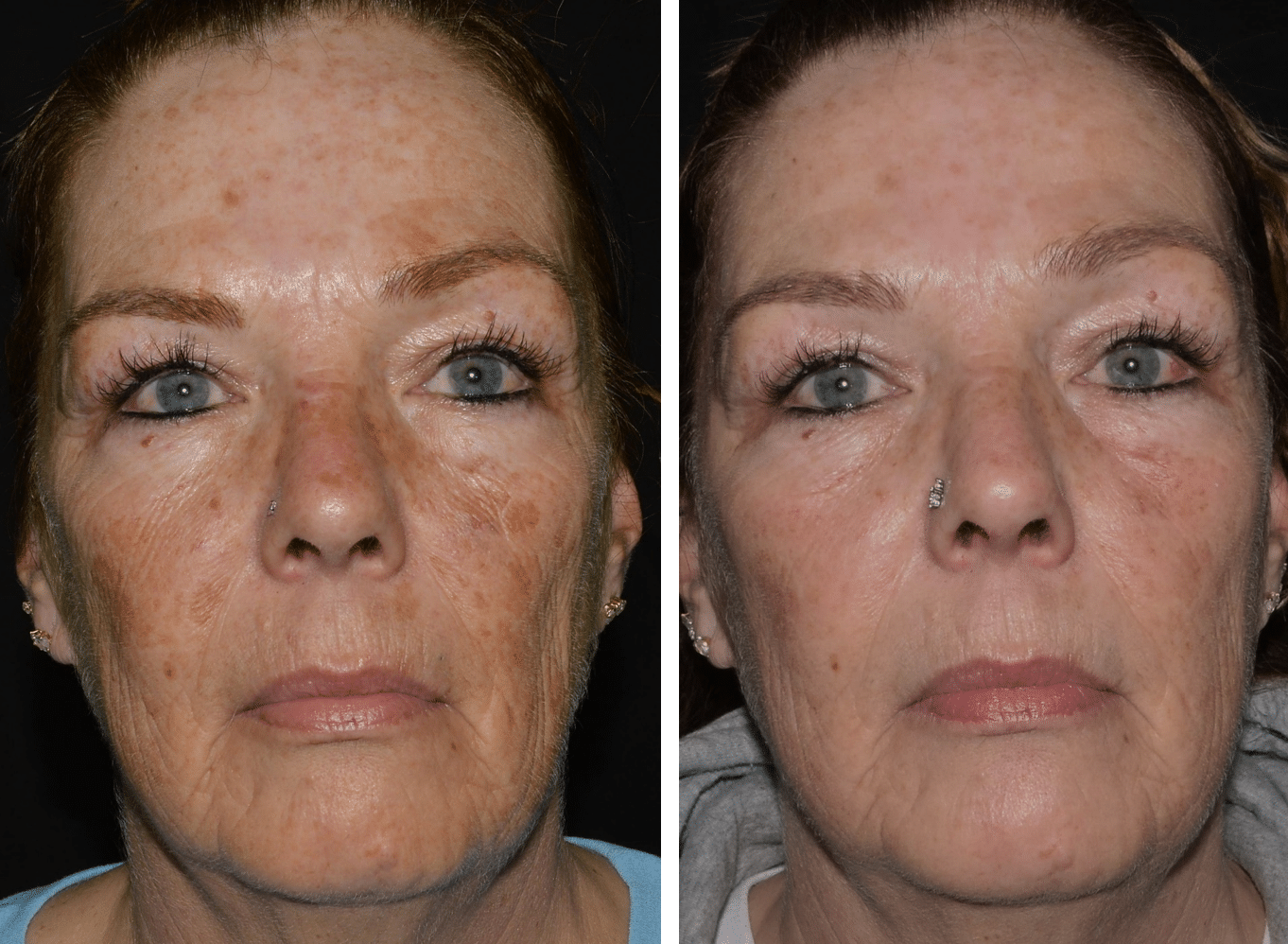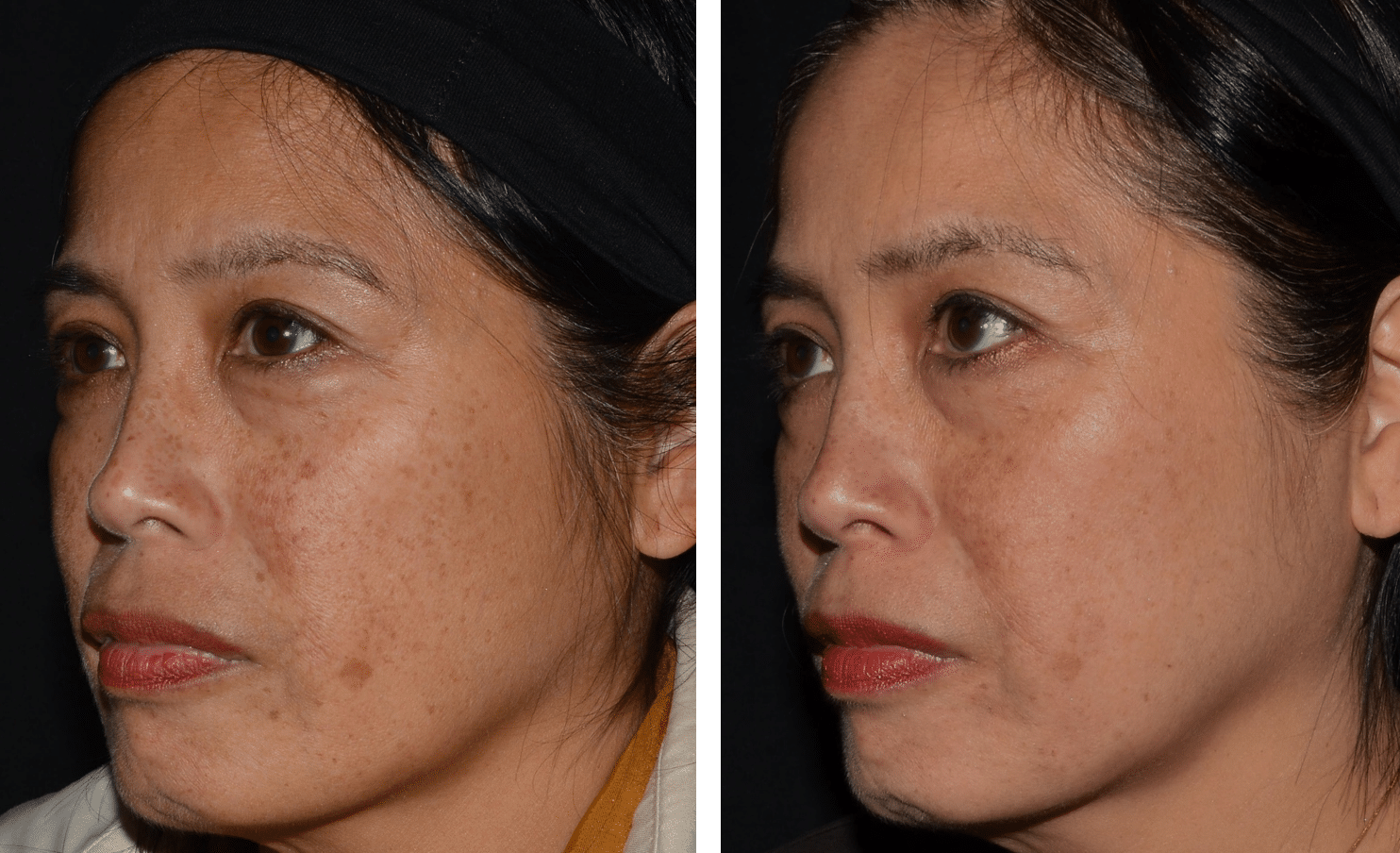 SKIN CONCERNS LASEMD ULTRA CAN TREAT
The LaseMD Ultra is primarily used on the face to treat the following concerns:
Fine lines and wrinkles
Shallow scarring
Sun damage
Hyperpigmentation
Uneven skin texture
Irregular skin tone
You will likely start seeing some initial improvement within a few days of your treatment session once your skin heals. Your skin's enhancement will not stop there, though. Collagen will continue to rebuild for up to 6 months after, and further improvement will slowly become evident. For most patients, results are long-lasting and will be maintained with regular touch-up sessions. Some patients will achieve optimal results after a series of initial treatment sessions. We will advise you on the best treatment plan based on a comprehensive assessment and discussion of your specific concerns and goals.
WHAT WILL MY PROCEDURE BE LIKE?
This is a quick and comfortable treatment for most patients, so don't worry about taking a whole day for your treatment—all you need is a lunch break. We apply topical anesthetic to your treatment areas before your session begins to minimize discomfort. One of our board-certified dermatologists will use the specialized LaseMD Ultra handpiece device to direct laser energy into your skin's layers via microchannels, targeting only the area you would like addressed. We can also adjust the depth of your treatment based on the amount of correction needed. More in-depth procedures may require some healing time but will also produce the most dramatic results.
AM I A GOOD CANDIDATE FOR LASEMD ULTRA TREATMENTS?
This treatment works for women and men and a variety of skin tones. If you are experiencing the early signs of aging, sun damage, melasma, or scarring that you would like improved, this therapy may work for you. We offer various treatments for aging symptoms and sun damage, so during your consultation, one of our dermatologists will recommend the best options for you, which may be the LaseMD Ultra or something else. We can also combine treatments to create the most comprehensive improvement for you.
HOW MANY TREATMENT SESSIONS WILL I NEED?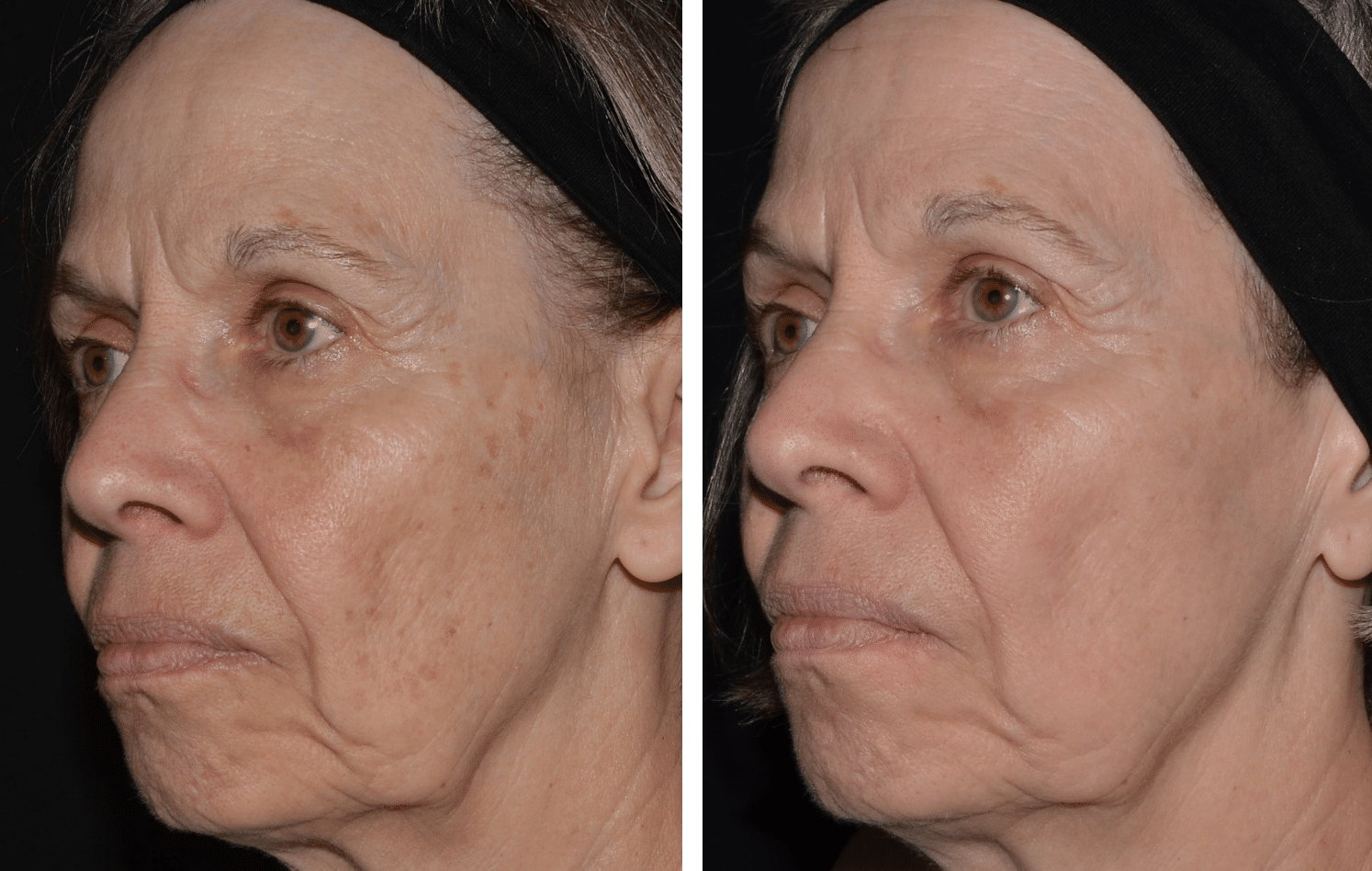 Some of our patients require several treatments with the LaseMD Ultra to reach optimal results, depending on the extent of their concerns and how deeply and intensely we can perform the treatment. If you prefer lighter treatments, you may need 4-6 appointments for a complete result, but more in-depth treatments may resolve concerns in just one session. The right treatment for you will be based on the amount of correction you need and your scheduling preferences. Lighter treatments allow you to return to activities right away without noticeable evidence you just had a procedure performed. More in-depth treatments might create more prominent side effects, although they will be temporary.
RECOVERY AFTER LASEMD ULTRA TREATMENT
Our doctors at Scherl Dermatology will give you all the instructions you need to be sure you can recover comfortably and quickly from any side effects after your LaseMD Ultra treatment. You should avoid sun exposure for a few days. You may experience mild, temporary side effects in the targeted areas. These may include:
Side effects may be more noticeable with more profound treatment sessions. Once side effects subside, your improvements will begin to show.
The FDA approved the LaseMD Ultra device for skin rejuvenation in 2017. Fractional lasers like the LaseMD Ultra have been shown to cause fewer side effects and risks than ablative lasers. Our board-certified dermatologists at our Englewood Cliffs office are trained to safely and effectively use this and other devices for our patients.
LEARN MORE AT YOUR SKIN REFRESH CONSULTATION IN ENGLEWOOD CLIFFS, NJ TODAY
Fractional laser treatments offer a significant improvement in your skin's appearance and health with minimal discomfort and downtime involved. If you would like to learn more about the LasedMD Ultra treatment or another skin rejuvenation technique, contact our office today to schedule your consultation.
OTHER COSMETIC DERMATOLOGY
Sculptra
Sculptra is a volumizer to help restore youth by giving back the volume we lose due to loss of fat and bone in the face. Sculptra is Poly-L-lactic acid in suspension. 
Thousands of People in the Metro Area Trust
Scherl Dermatology
CONTACT US
Scherl Dermatology
Same-Day Appointments Now Available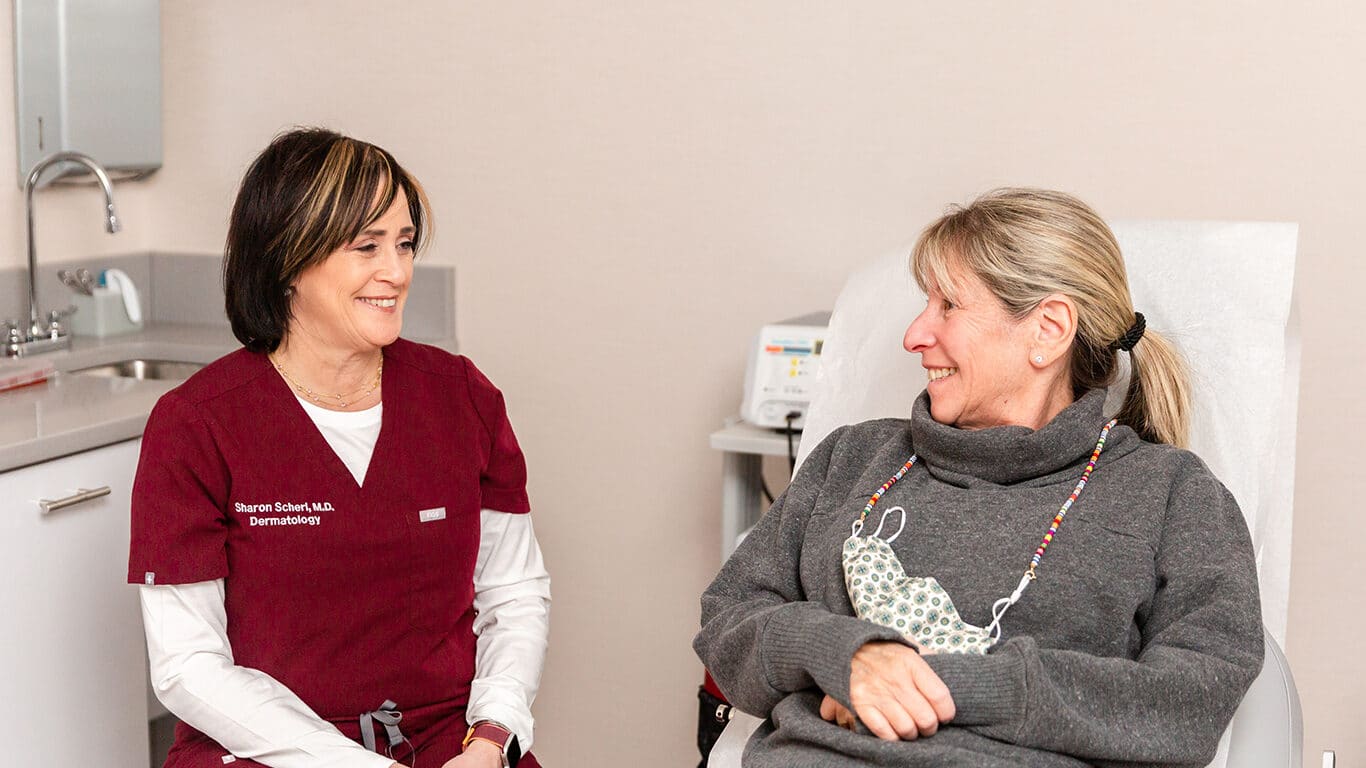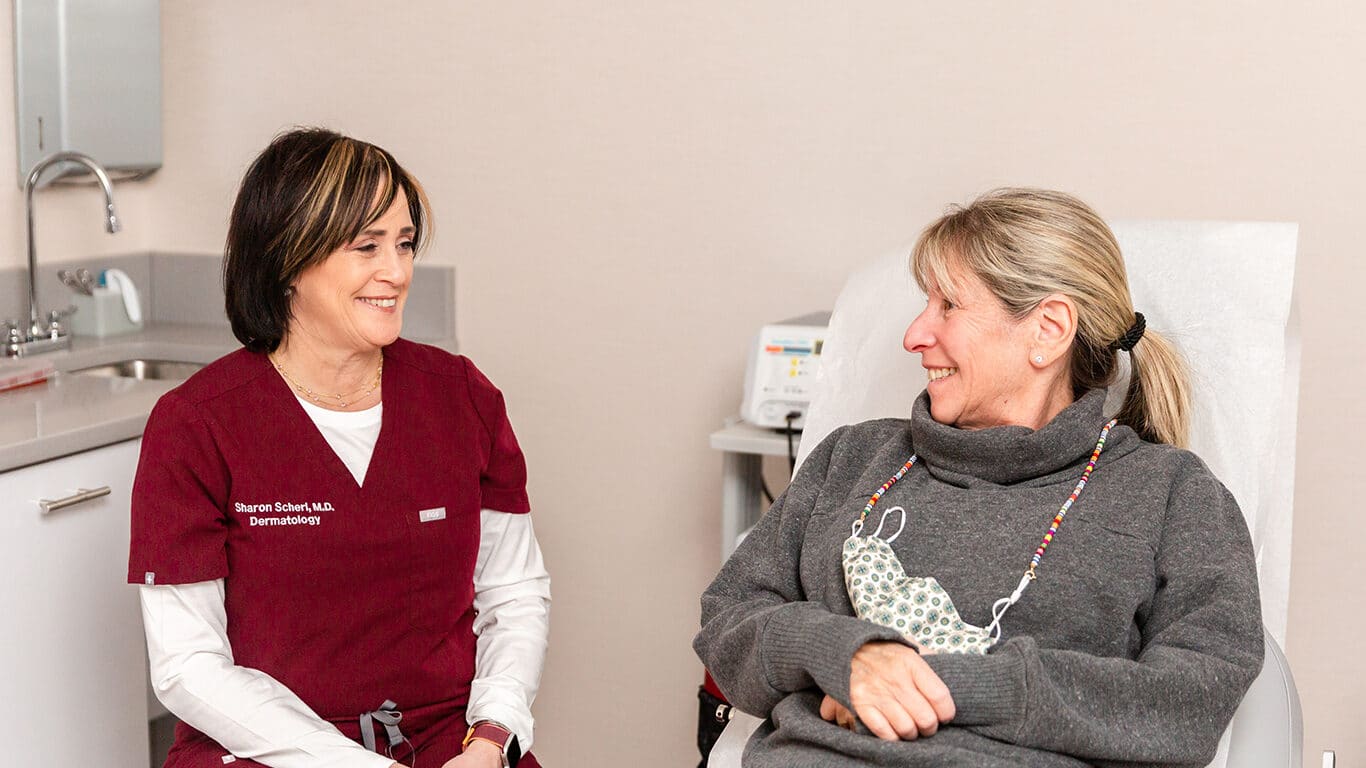 CONTACT US
Scherl Dermatology
140 Sylvan Ave. Suite 302,
Englewood Cliffs, NJ 07632
Same-Day Appointments Now Available
By Scherl Dermatology | ©2023 All Rights Reserved. Design & Development by Goldman Marketing Group | Sitemap | Privacy Policy | The information available on this web site is provided for informational purposes only. This information is not intended to replace a medical consultation where a physician's judgment may advise you about specific disorders, conditions and or treatment options. We hope the information will be useful for you to become more educated about your health care decisions. If you are vision-impaired or have some other impairment covered by the Americans with Disabilities Act or a similar law, and you wish to discuss potential accommodations related to using this website, please contact us at 201.584.5253.