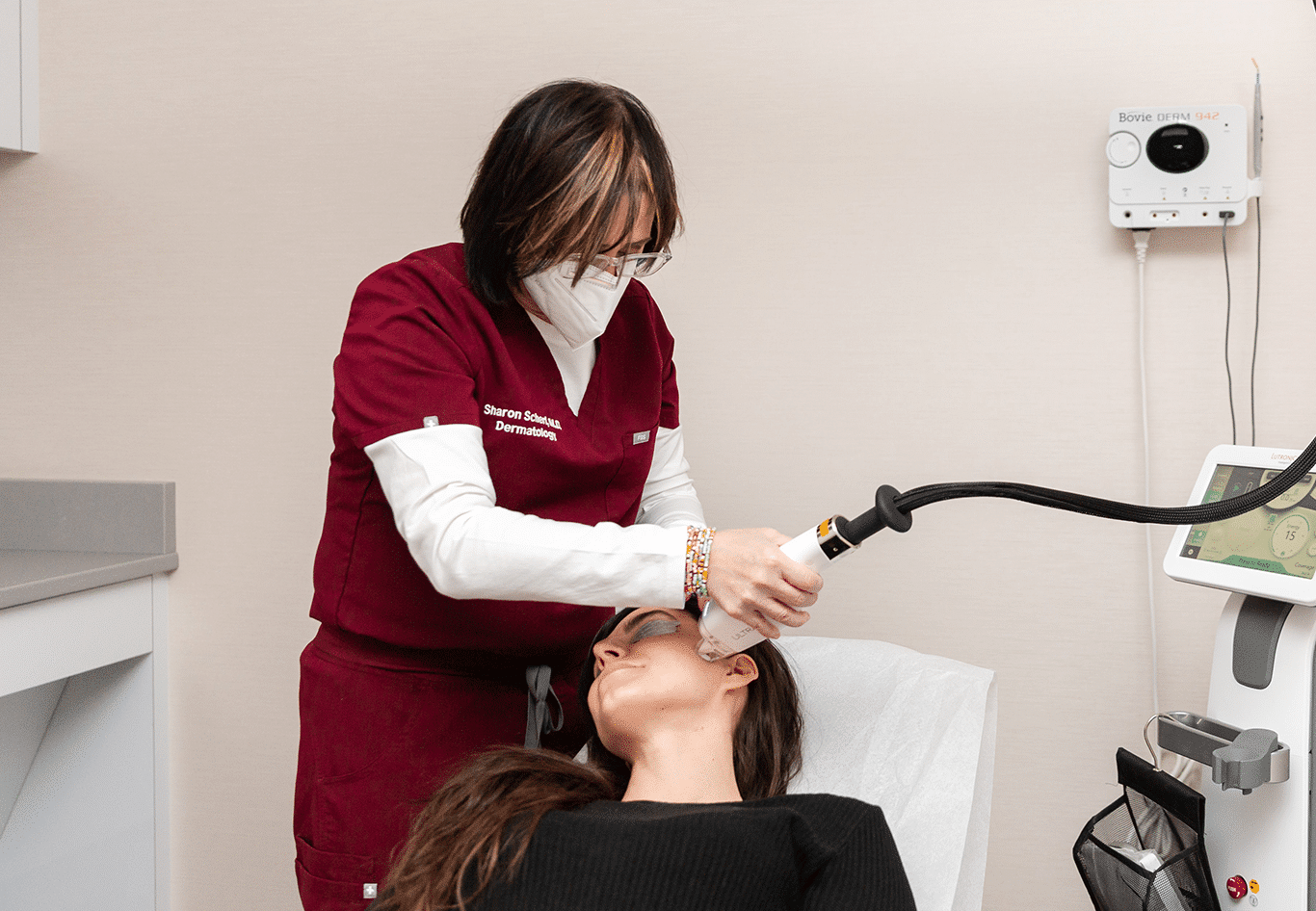 Scarlet SRF: How Radiofrequency Energy Can Transform Your Skin
Radiofrequency (RF) energy is an innovative technology that can help transform your skin's appearance. By delivering energy into the deep layers of your skin, RF treatments like Scarlet SRF can stimulate collagen and elastin production, resulting in firmer, smoother, and more youthful-looking skin.
This non-invasive procedure has quickly become popular for people who want to improve their skin's overall appearance without surgery or other more invasive procedures. With minimal downtime and noticeable results, it's easy to see why patients choose RF energy as a solution for a more youthful complexion.
The Benefits of Scarlet SRF: Achieve Youthful Skin without Surgery
Scarlet SRF is a radiofrequency device that can improve your appearance and give your face a lift and a glow without surgery or other invasive procedures. It is a safe and powerful option that does not require incisions, local anesthesia, or extended recovery time. We do use a topical anesthesia that is applied 30 minutes prior to treatment.
By combining microneedling and radiofrequency energy, Scarlet SRF treatment can effectively stimulate collagen and elastin production to tighten and firm your skin. This procedure can target skin issues that tend to make patients look older, such as fine lines, wrinkles, and acne scars on the face. The procedure can also be used on other problem areas, including the neck, scalp, abdomen, arms and legs, and chest.
How Does Scarlet SRF Work to Improve Skin Texture and Tone?
Scarlet SRF works by using microneedling and RF energy to stimulate your skin's natural production of collagen and elastin. The device's microneedles create small channels in your skin, allowing the RF energy to penetrate deep into the dermis. This energy then heats the tissue, triggering a natural healing response that enhances your skin's texture and tone.
Collagen provides your skin with structure, while elastin provides elasticity. These proteins naturally decrease production as we age, leading to wrinkles, fine lines, and sagging skin. Scarlet SRF can help reverse these effects by triggering your skin's natural healing response. With more structure and elasticity, the skin tightens and lifts to improve texture.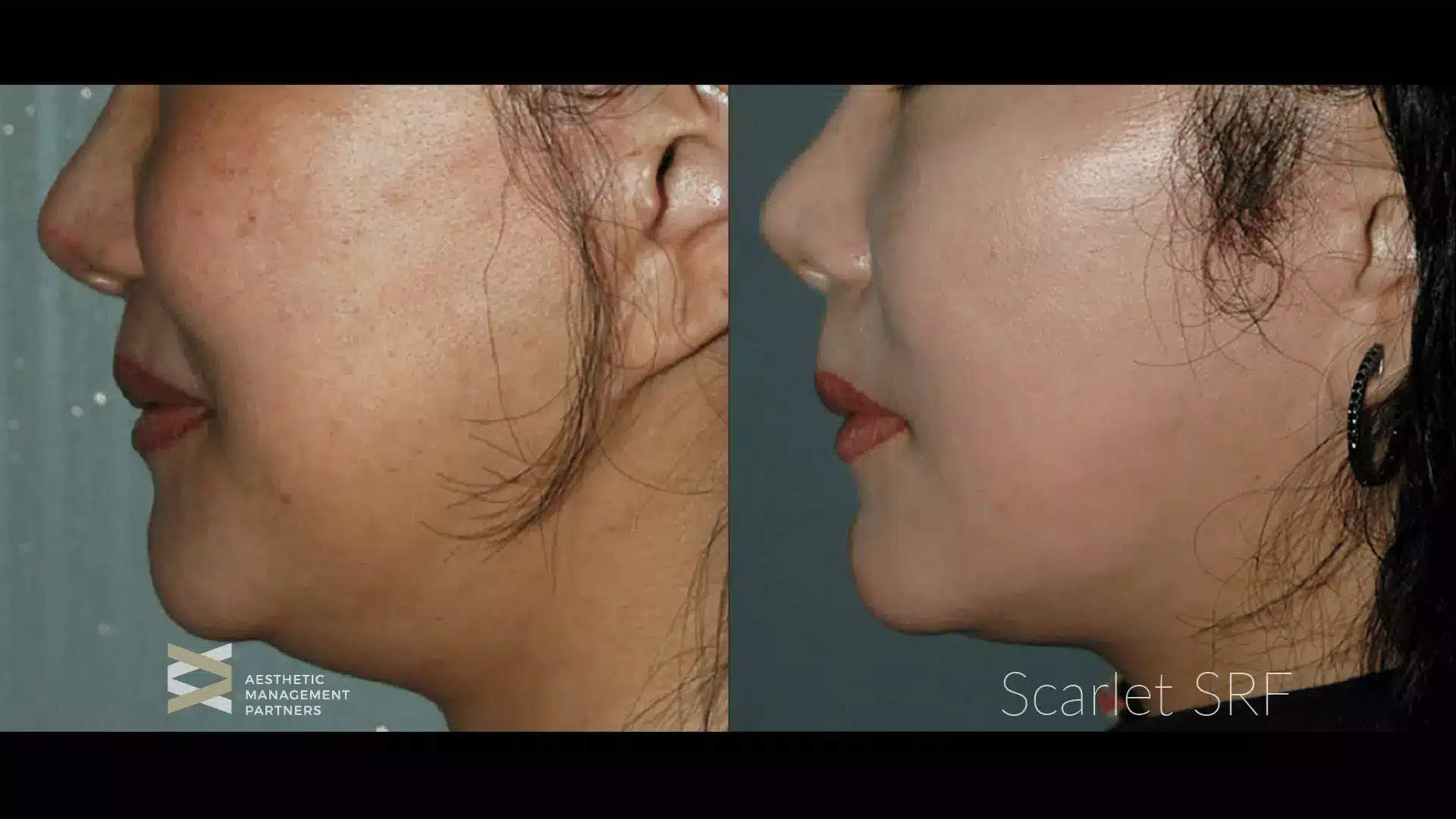 Addressing Skin Sagging and Laxity with Scarlet SRF
Scarlet SRF microneedling addresses sagging skin by going deep into your skin's dermis layer. The RF energy contracts the skin's tissue structure, making it firmer and tighter while stimulating collagen and elastin production. The heat stimulates these critical proteins, providing structure so that loose skin becomes tighter and bounces back to its form with more elastin. The combination of collagen and elastin gives your skin a lift and the ability to maintain its structure.
What to Expect During Your Treatment
Your board-certified dermatologist will consult with you to understand your concerns and review treatment options to meet your cosmetic goals. If Scarlet SRF is suitable for you, your dermatologist will apply a topical anesthetic to ensure minimal discomfort and a relaxed treatment. Once the numbing agent is set, the handheld device uses microneedling to make tiny wounds in the skin, and the RF energy heats the skin to increase collagen and elastin. The procedure lasts around 20 minutes for a facial treatment, but it can take longer for multiple areas.
Following the procedure, your skin may feel warm and tight, but these mild side effects subside within days. Patients can return to daily activities and can expect minimal downtime. Results can be seen as collagen and elastin production increases, with full results occurring within 2-3 months. Results may last for up to six months or longer and can be maintained with regular treatment sessions.
Who is a Suitable Candidate for Scarlet SRF?
A Scarlet SRF treatment is safe and effective for many skin types. Suitable candidates for Scarlet SRF include those who are looking for a minimally invasive method for improving their skin's texture, tone, and firmness and have mild to moderate signs of aging, such as wrinkles, fine lines, and sagging skin. It is always best to consult a qualified dermatologist to determine if Scarlet SRF is the best solution for your skin concerns.
Visit Scherl Dermatology in Englewood Cliffs, NJ
Scherl Dermatology is a full-service dermatology center focusing on individual needs and innovative treatment options. With neuromodulators, dermal fillers, lasers, RF devices, and more, our team leverages the best treatments in cosmetic dermatology to restore your appearance and confidence.
Visit our center to see if Scarlet SRF is right for you and learn if a combination treatment plan can benefit your goals. Contact us today to schedule a consultation in Englewood Cliffs, New Jersey.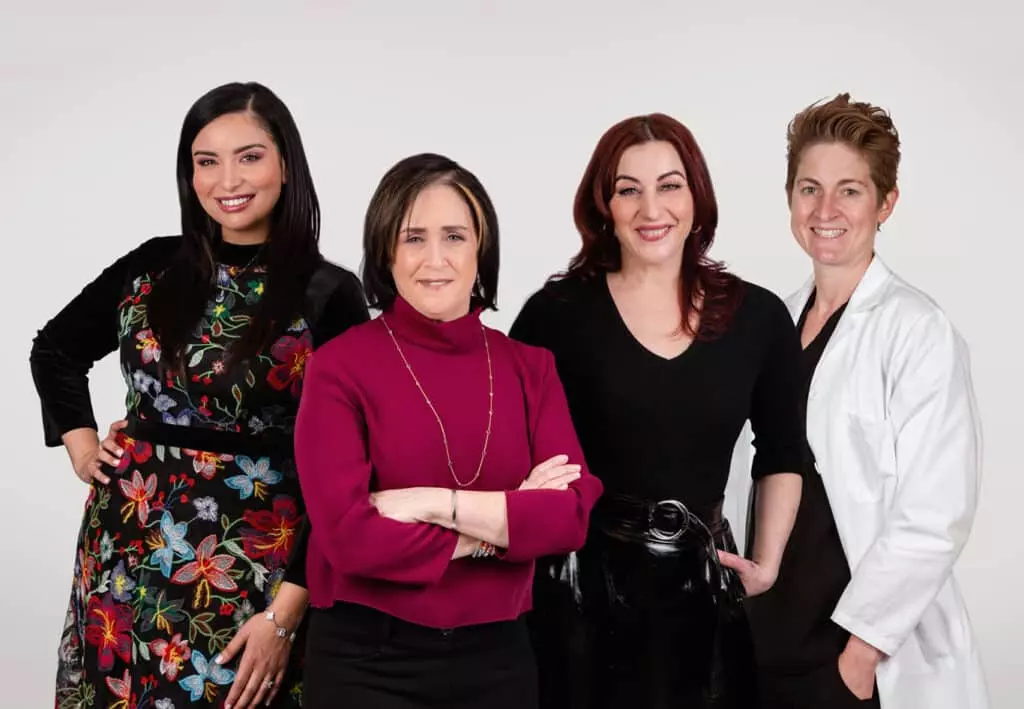 Thousands of People in the Metro Area Trust
Scherl Dermatology