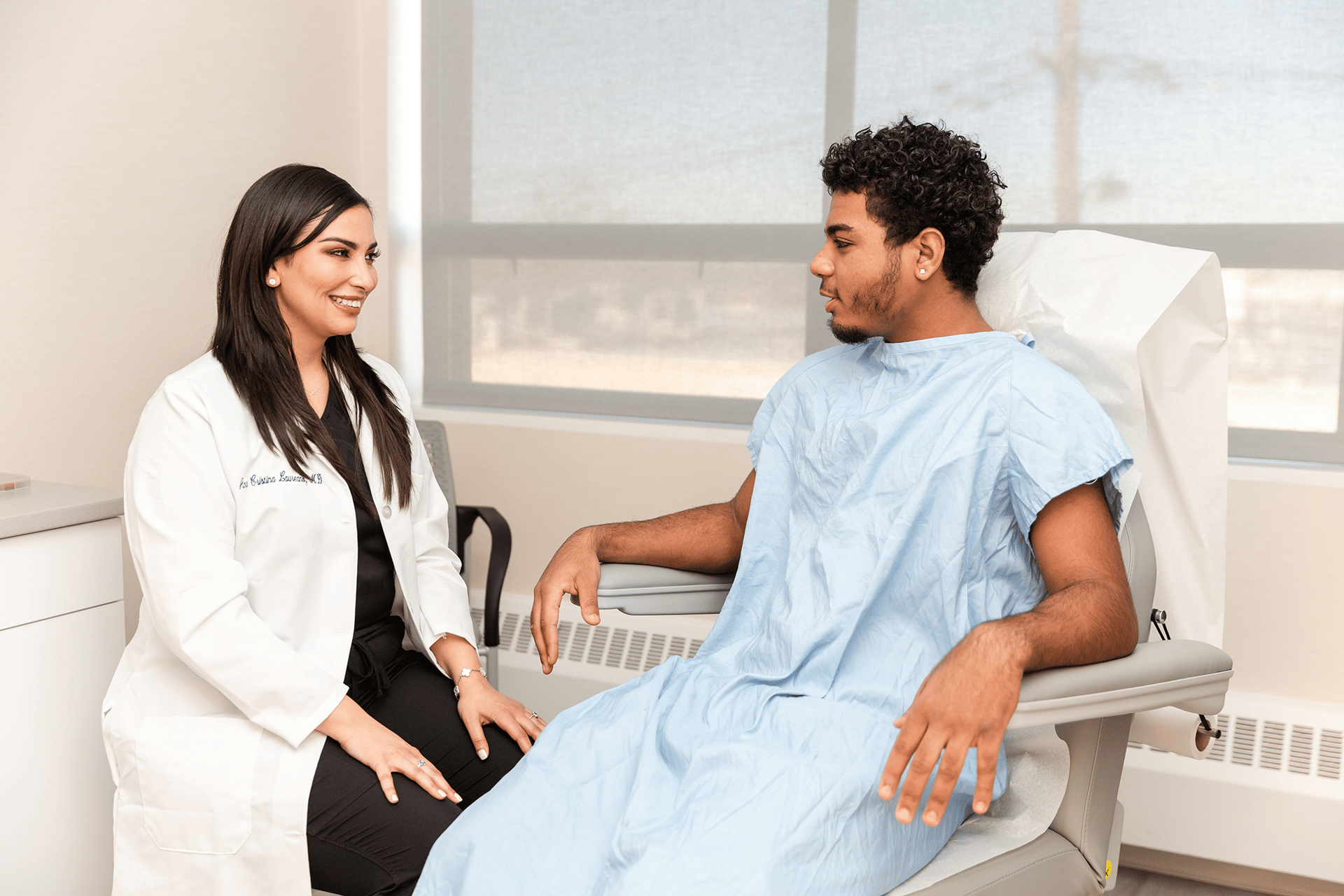 Scarlet SRF is the latest facial treatment designed to help improve the look of your skin with radiofrequency microneedling technology.
Results Duration: Long-Lasting
Treats:
Signs of aging like wrinkles, sagging skin, scarring, and sun spots
Side Effects:
Redness, swelling, tenderness
Location:
Primarily used on the face; can also be used on other areas of the body, such as the abdomen and chest
How Performed:
Radiofrequency energy is delivered through micro-perforations in the skin
Expected Outcome:
Smoother skin and reduced impurities
Onset:
Improvement after one treatment in 2-3 months, full effect of treatment after 2-3 months
Scarlet SRF is an innovative non-surgical facial treatment that can help combat signs of aging and effectively stimulate collagen production for a younger appearance. It is a combination of two technologies that work synergistically to create a powerful and effective facial treatment that can be used on all skin types. 
Scarlet SRF combines radiofrequency (RF) and microneedling — tiny needles that create micro-channels for the RF energy. The procedure can help stimulate collagen and elastin production, reduce wrinkles and fine lines, even skin tone and texture, and restore vibrancy to the face. It is a safe, powerful, and minimally invasive treatment that can help you feel more confident about your skin.
Concerns treated by Scarlet SRF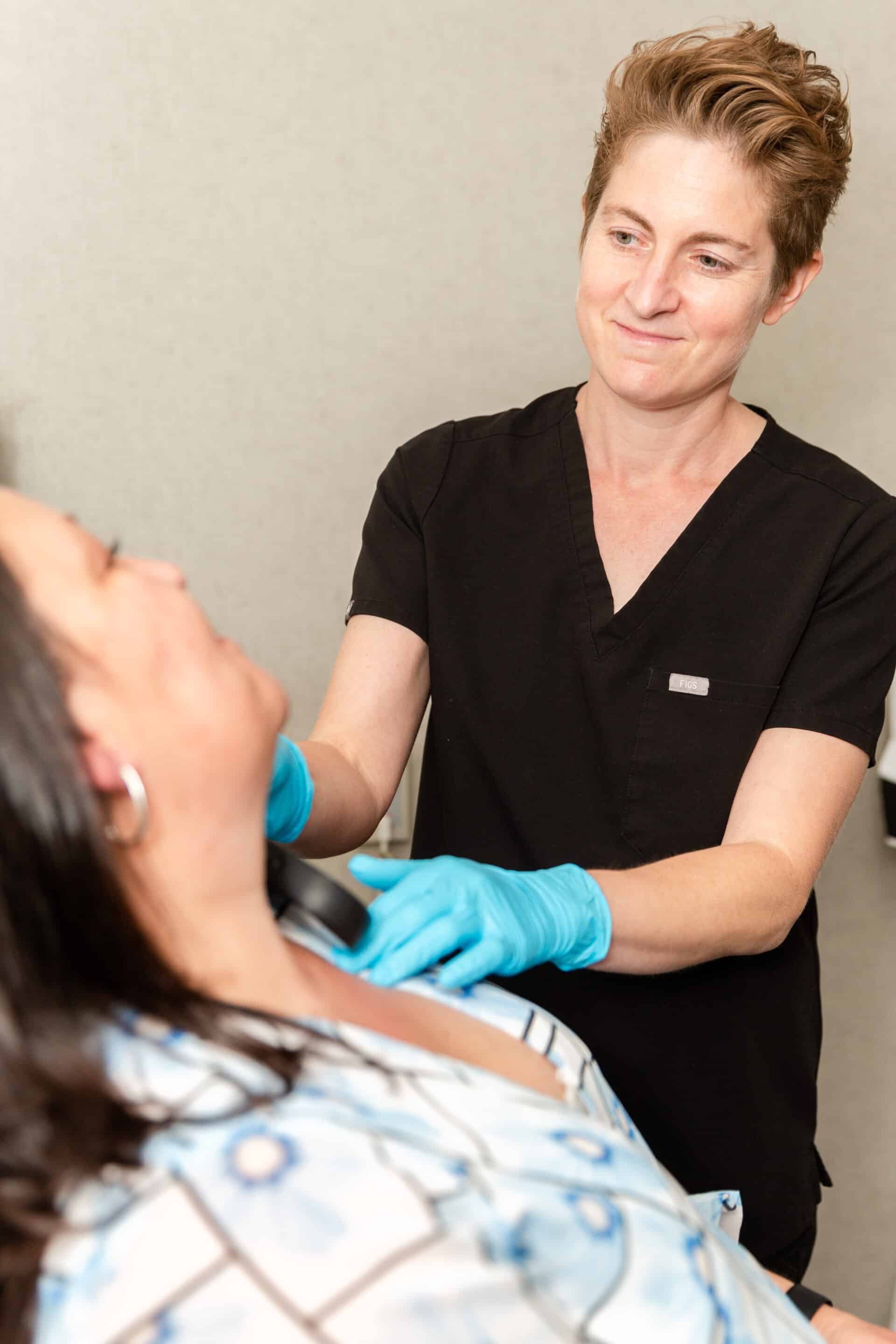 Scarlet SRF is designed to treat various skin concerns, including:
Sunspots
Acne scarring
Stretch marks
Hyperpigmentation
Crepey skin
Enlarged pores
Sagging skin
Wrinkles and fine lines
It is great for patients looking to improve the overall look of their skin and can be used on different body parts, including the:
Face including the periorbital area and jawline
Neck
Scalp
Abdomen
Arms and legs
Chest
What to expect from your Scarlet SRF treatment
Scarlet SRF is a safe and effective treatment that can treat a range of skin concerns through RF microneedling. Before the treatment, a topical anesthetic is applied to the treatment area to ensure a comfortable experience. After the skin is prepared, a board-certified dermatologist will use the handheld device to create micro-wounds to the skin with a tiny needle and deliver RF energy to increase collagen and elastin production.
The procedure takes approximately 20 minutes on the face, depending on the size of the treatment area. After the treatment, the skin may feel like it is tight and have a warm feeling, like a sunburn. Mild side effects should subside in 1-2 days, and patients can immediately return to normal activities following treatments. Full results can be seen in 2-3 months as collagen and elastin production increase and improve skin tone and texture. While many patients see results with one treatment (which can last up to six months), multiple sessions may be required for optimal results.
Am I a good candidate for a Scarlet SRF procedure?
Scarlet SRF is suitable for people of all ages who are looking for a safe, non-surgical treatment to address skin concerns and improve their overall tone and texture. Patients with any skin tone may find Scarlet SRF to be a valuable procedure, as it does not impact pigmentation like some laser treatments. However, since it is a powerful facial treatment, it is essential to seek the advice of an expert dermatologist. A qualified practitioner can assess your goals and concerns to see if you are a good candidate for Scarlet SRF.
Recovery from a Scarlet SRF treatment 
Following treatment, patients can immediately return to daily activities. Some patients experience mild side effects like swelling, redness, and tenderness for 1-2 days after a session. After treatment, patients should avoid direct sun exposure for at least a few days following the treatment and use sunblock when outside. 
Scarlet SRF is a powerful treatment that can help revitalize the skin, eliminating issues such as wrinkles and fine lines, uneven skin tone and texture, and other signs of aging. Patients can expect to see results within a few weeks following a treatment, and results will continue to improve over time as collagen and elastin production increase.
It is important to note that results may vary from person to person, and multiple treatments may be needed to maintain the desired effect. As a safe, effective, and minimally invasive device, Scarlet SRF makes it easy to maintain a youthful look without the need for surgery. With its cutting-edge technology, Scarlet SRF is quickly becoming one of the most popular facial treatments available.
How can I enhance my treatment?
Your dermatologist may recommend a combination of treatments in addition to Scarlet SRF to supplement and enhance your results. This can include pairing Scarlet SRF with Agnes RF microneedling for improved reduction of wrinkles and fat pads, as well as exosome maintenance to help promote healing and further enhance your results.
Learn More about Scarlet SRF in Englewood Cliffs, NJ, Today
Scherl Dermatology is a top-rated dermatology group in Englewood Cliffs, New Jersey, that provides exceptional services and comprehensive care. Our board-certified dermatologists stay up to date on the latest treatment options and work closely with patients to understand their unique beauty goals to create custom treatment plans. 
Refresh your skin with non-surgical treatments like Scarlet SRF at Scherl Dermatology. Contact us to schedule a consultation and learn more about RF microneedling procedures or other treatments.
OTHER COSMETIC DERMATOLOGY
Sculptra
Sculptra is a volumizer to help restore youth by giving back the volume we lose due to loss of fat and bone in the face. Sculptra is Poly-L-lactic acid in suspension. 
Thousands of People in the Metro Area Trust
Scherl Dermatology
CONTACT US
Scherl Dermatology
140 Sylvan Ave. Suite 302,
Englewood Cliffs, NJ 07632
Same-Day Appointments Now Available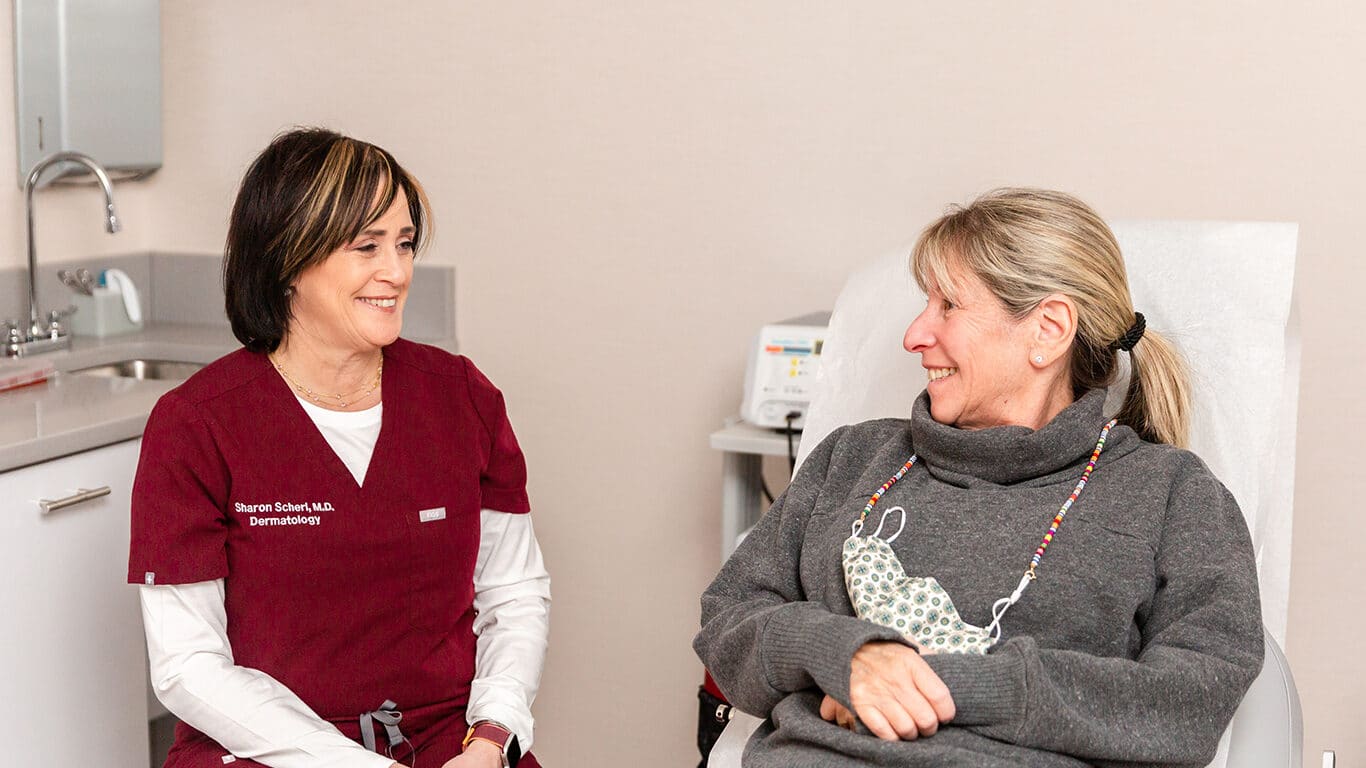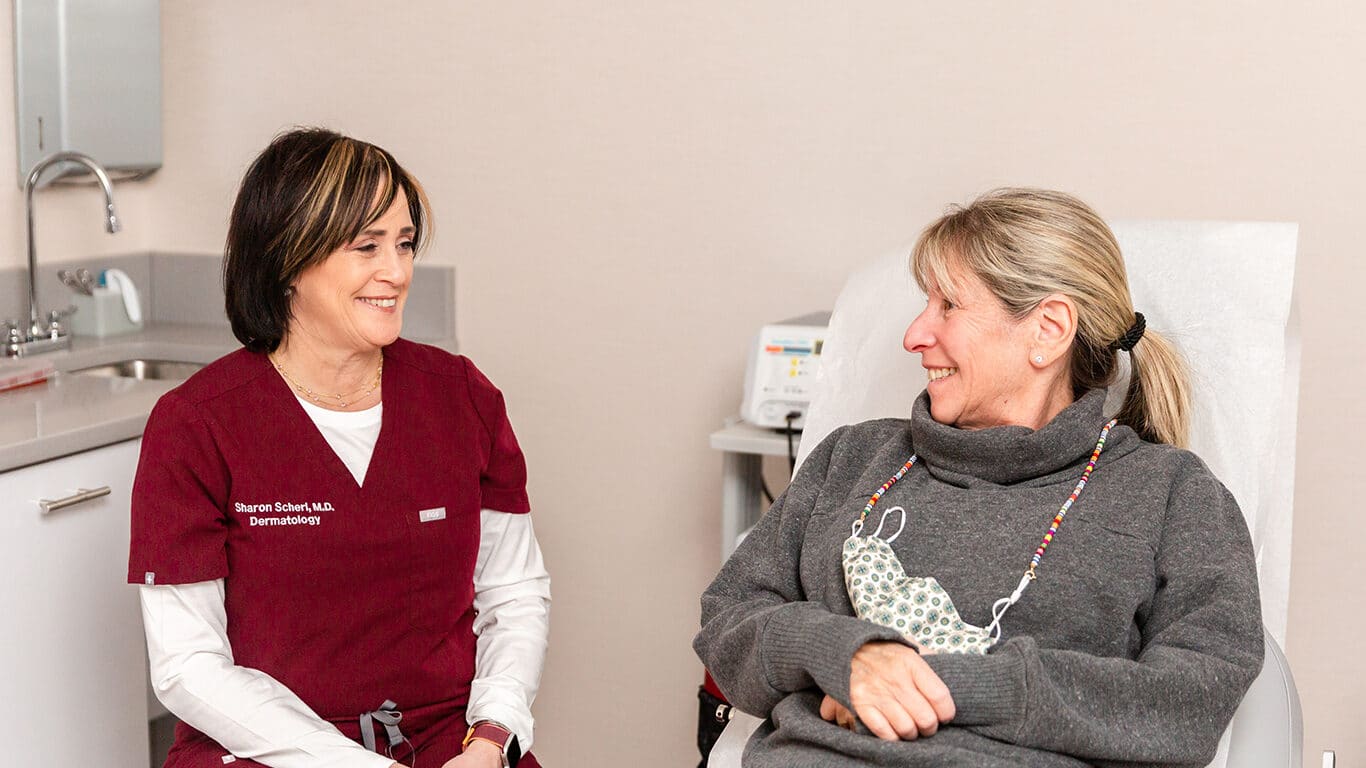 CONTACT US
Scherl Dermatology
140 Sylvan Ave. Suite 302,
Englewood Cliffs, NJ 07632
Same-Day Appointments Now Available
By Scherl Dermatology | © [datetoday] All Rights Reserved. Design & Development by Goldman Marketing Group | Sitemap | Privacy Policy | The information available on this web site is provided for informational purposes only. This information is not intended to replace a medical consultation where a physician's judgment may advise you about specific disorders, conditions and or treatment options. We hope the information will be useful for you to become more educated about your health care decisions. If you are vision-impaired or have some other impairment covered by the Americans with Disabilities Act or a similar law, and you wish to discuss potential accommodations related to using this website, please contact us at 201.584.5253.