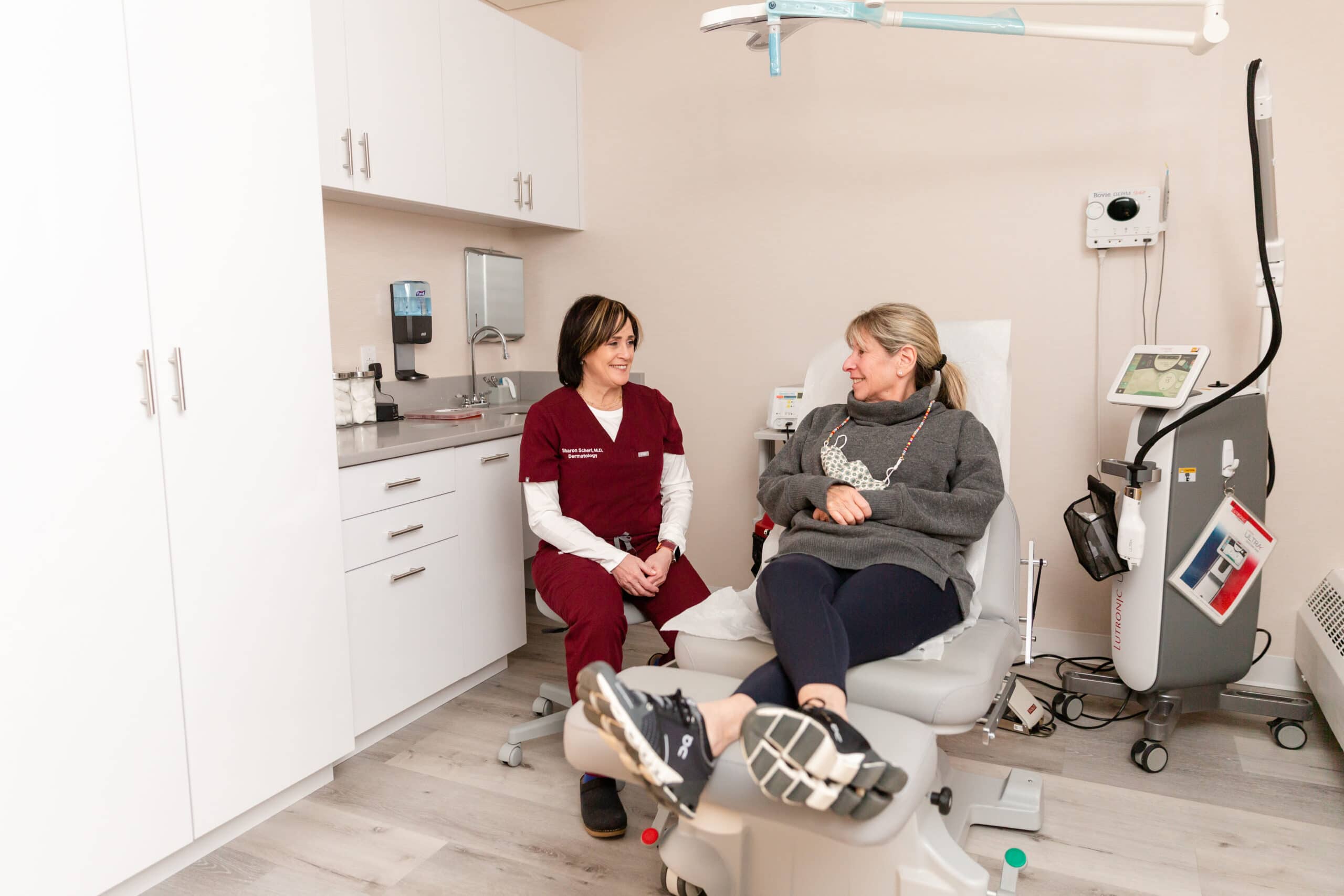 Photodynamic therapy is a medical treatment that combines light energy with a photosynthesizing medication to treat a variety of skin conditions, including sun damage.
Results Duration: Long-Lasting
Treats:
Lines and wrinkles, shallow scarring, sun damage, melasma, hyperpigmentation, uneven skin texture and tone
Side Effects:
Redness, warmth, and dryness for the first few hours after treatment
Location:
Primarily used on the face
Follow Up:
Some patients may need a series of treatment sessions to achieve an optimal outcome
How Performed:
Handpiece directs laser energy into dermal layers via micro-channels
Preparation:
Topical anesthetic applied prior to treatment
Expected Outcome:
Reduction of aging symptoms and sun damage, enhanced skin texture and tone
Onset:
Results are evident once skin heals from procedure, usually just a few days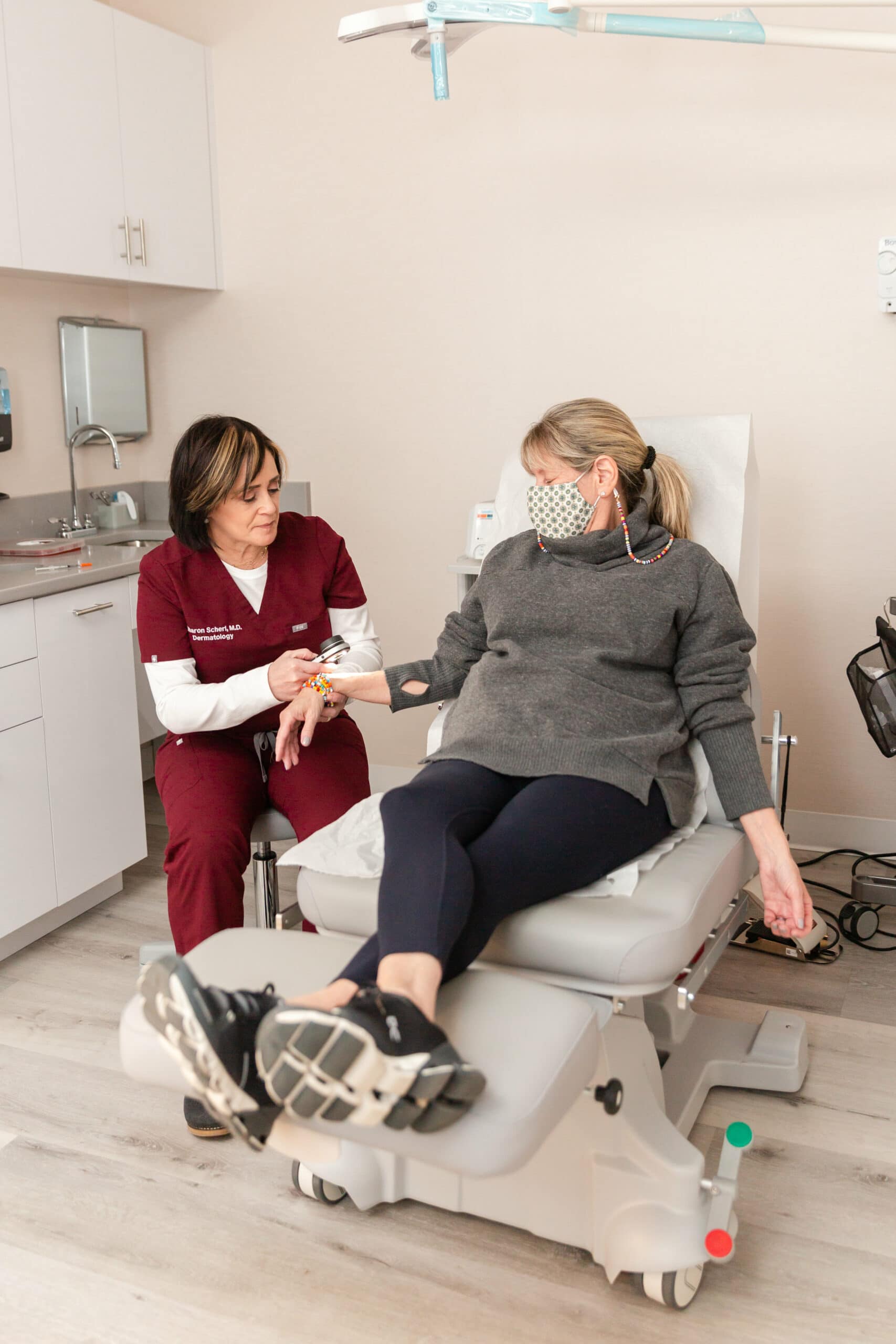 Photodynamic Therapy (PDT) involves two steps: the use of a light-sensitive drug and the application of a light source to destroy abnormal cells. The drug used in PDT is also referred to as a photosensitizer, which is designed to eliminate cancerous and precancerous cells, as well as treat sun damage after being activated by a specific wavelength of light energy. When combined, the photosensitizer and light source cause a reaction that can remove unwanted cells and provide you with a healthy, improved appearance.
Uses of Photodynamic Therapy
At Scherl Dermatology, we are committed to recognizing the needs of each patient and fully understanding the patient's skin conditions to provide the best treatment options, including Photodynamic Therapy. In our New Jersey office, we use PDT to treat a variety of conditions such as:
Photodynamic Therapy treatment for acne is also an option, but generally we do not use PDT for this purpose at our office.
How Photo Dynamic
Therapy Works
PDT is a special type of phototherapy that works by causing direct damage to the target abnormal cells and tissues. While phototherapy uses ultraviolet (UV) light to treat the skin, PDT utilizes the combination of visible light and a specific type of medication that is applied to the skin.
The treatment involves the production of an activated oxygen molecule that can effectively destroy surrounding cells. Since the normal skin barrier is absent in areas affected by actinic keratoses, the photosensitizer is preferentially absorbed and then activated when exposed to light. The activated oxygen molecules will injure and destroy the abnormal tissues. Our doctors use Ameluz as a photosensitizer. It is indicated for the treatment of actinic keratosis of mild-to-moderate severity on the face and scalp.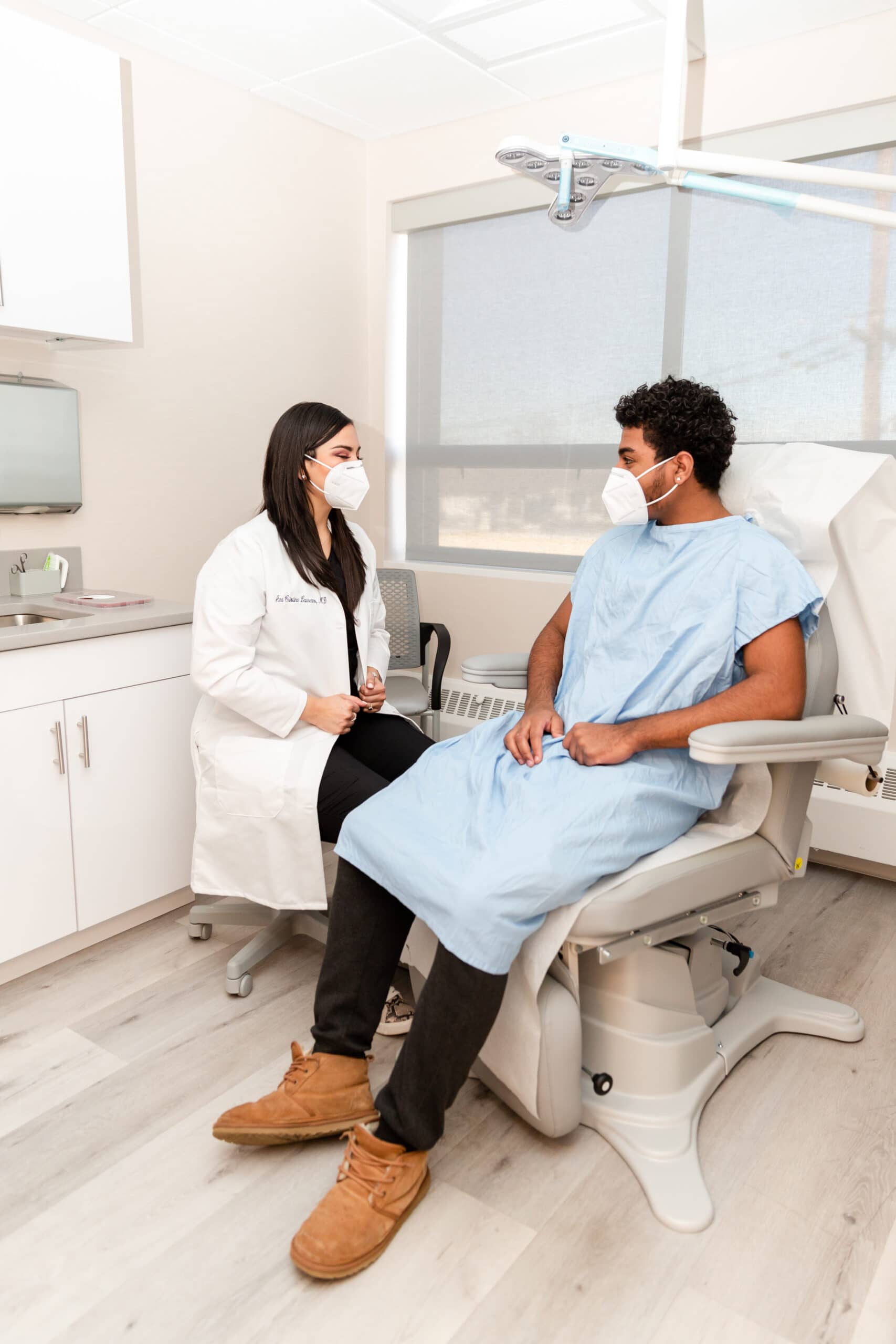 What Light Sources Are Used for Photodynamic Therapy?
PDT light sources include intense pulsed light, laser light, light-emitting diodes (LEDs), blue light, and red light. The optimal light source will depend on the condition being treated, the ideal wavelength to be used, and the particular photosensitizer to be applied. At our Englewood Cliffs, New Jersey office, Dr. Scherl uses a BF-RhodoLED lamp, a narrowband, red light illumination source to activate Ameluz. 
Benefits of
Photodynamic Therapy
PDT can be effective for pre-cancerous lesions and may work as well as radiation therapy or surgery in treating certain kinds of pre-cancers. It offers advantages such as:
It has no known long-term side effects when used properly
It is usually a short, outpatient procedure
It is less invasive than surgery
It can precisely target the skin cells to be treated
It is safe to be repeated many times if necessary (unlike radiation)
It usually leaves little to no scarring on the treatment areas
It often costs less than other cancer treatments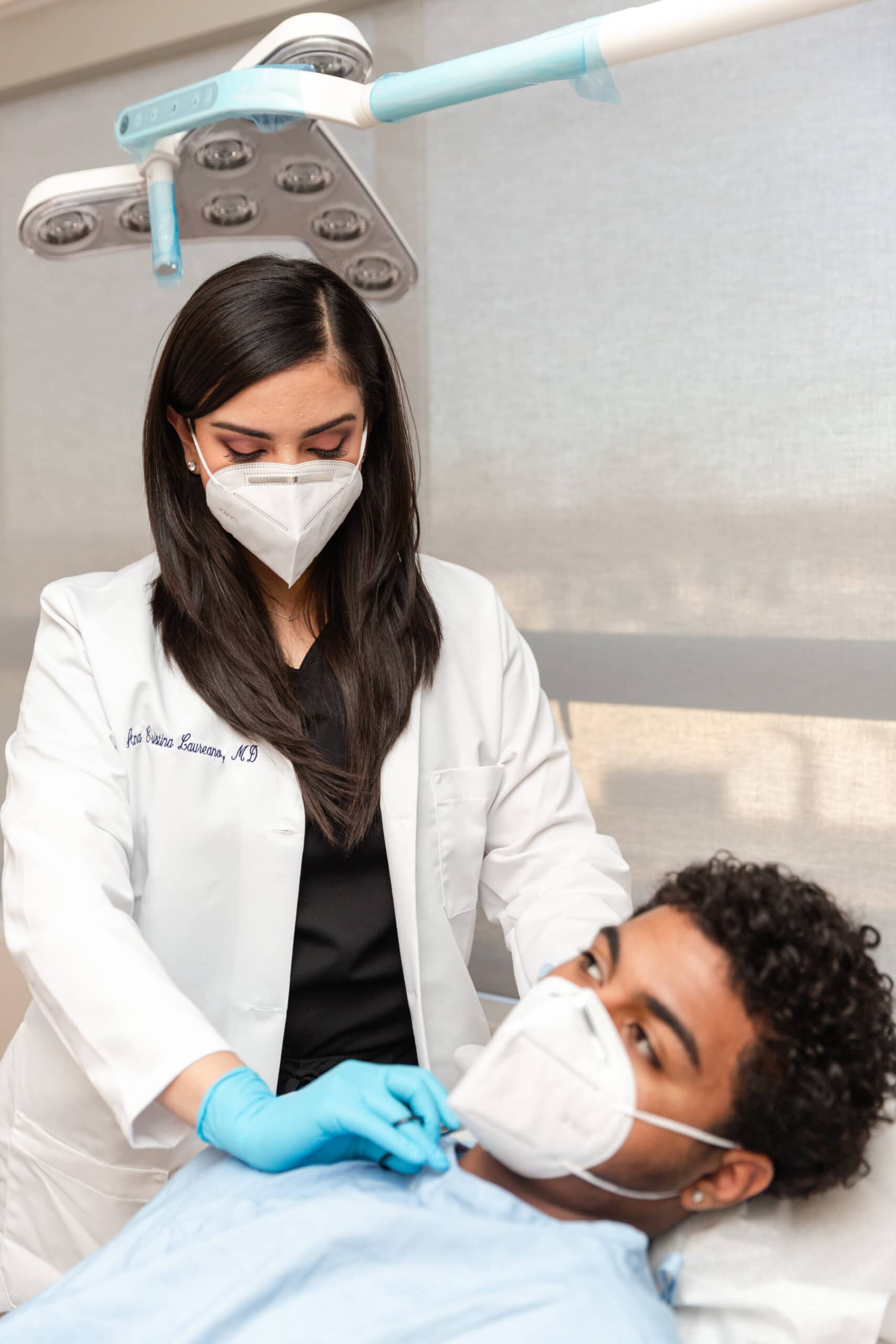 Most PDT treatments are performed as outpatient procedures. Treatment will typically involve these steps:
You will sit or lie on an examination table, exposing the treatment area
The treatment area will be thoroughly cleansed
The topical photosensitizing agent Ameluz will be applied to the treatment area, then the agent will be absorbed by the skin.
The treatment areas will be exposed to light for a predetermined amount of time.
You will wear protective clothing and gear (e.g., gloves, long pants, goggles) to protect healthy skin when you leave the office
RECOVERY AFTER
Photodynamic Therapy
Treatment areas will be covered with a dressing that should be worn for about a day. Specific care instructions will be provided. After the procedure, you must strictly avoid sunlight for at least 48 hours. UV exposure will further activate the drug, which may result in severe sunburns. To help protect your skin, you must:
Stay indoors as much as possible
Avoid direct and bright indoor lights
If going outside, wear protective clothing and wide-brimmed hats to avoid sunlight
Avoid areas where strong light may be reflected (e.g. beach, snow, light-colored concrete)
Keep the treated area as dry as possible and avoid touching or scratching it. Once you're advised to remove the dressing, you may wash the area, but be sure to gently pat the treated area dry. You will have a follow-up appointment in our office to determine whether the treatment has been effective or if an additional session will be necessary. Depending on the target area and size, it may take around 2 to 6 weeks for the treatment area to completely heal.
Who ARe Good Candidates For Photodynamic Therapy?
The best candidates for PDT may be those with lighter or fair skin with sun damage. You may not be a good candidate for PDT if:
You have darker skin that tends to brown or discolor with light exposure or light and laser treatments
You are sensitive to light or burn easily
You take medications that make you sensitive to sunlight or laser and light-based therapies
You have certain medical conditions that can increase your risk of burning from the light exposure (e.g. systemic lupus erythematosus)
LEARN MORE AT YOUR CONSULTATION IN ENGLEWOOD CLIFFS, NJ TODAY
OTHER Medical DERMATOLOGY
Thousands of People in the Metro Area Trust
Scherl Dermatology
CONTACT US
Scherl Dermatology
Same-Day Appointments Now Available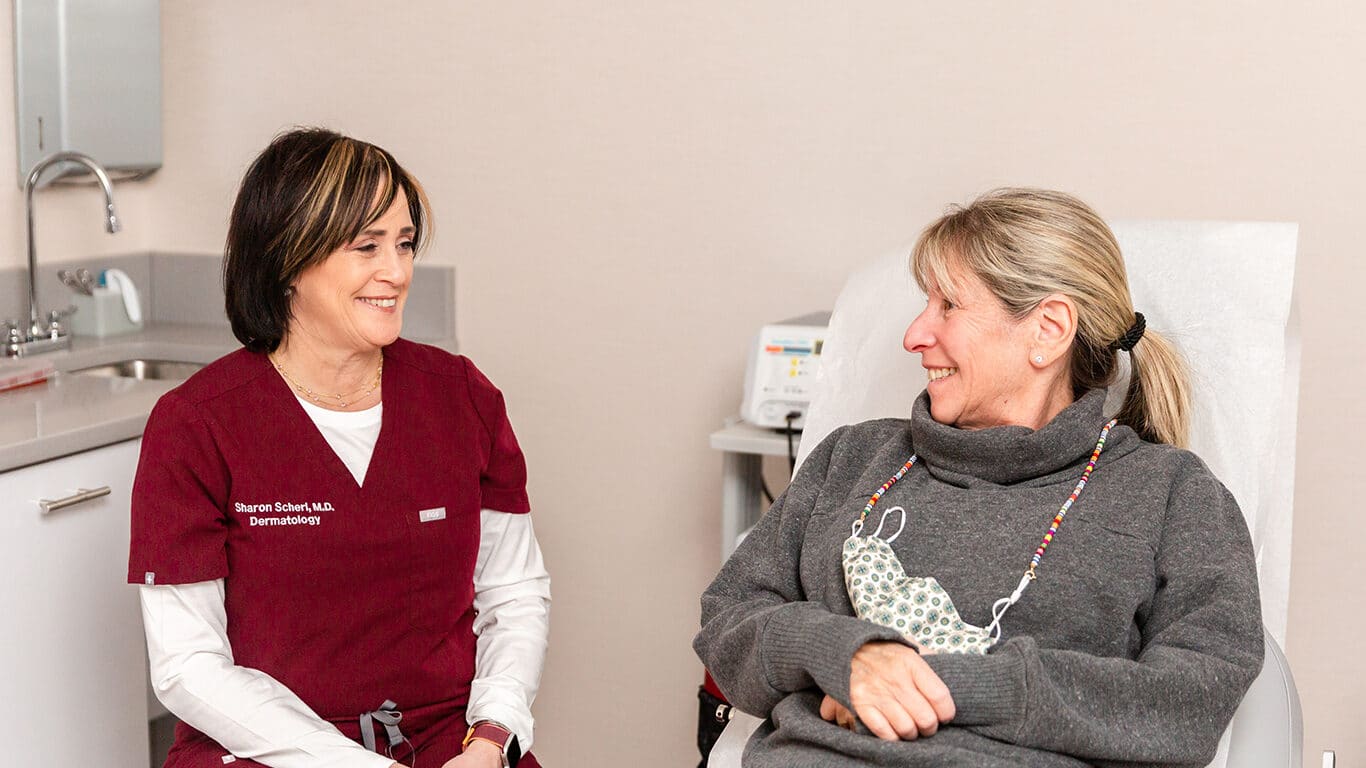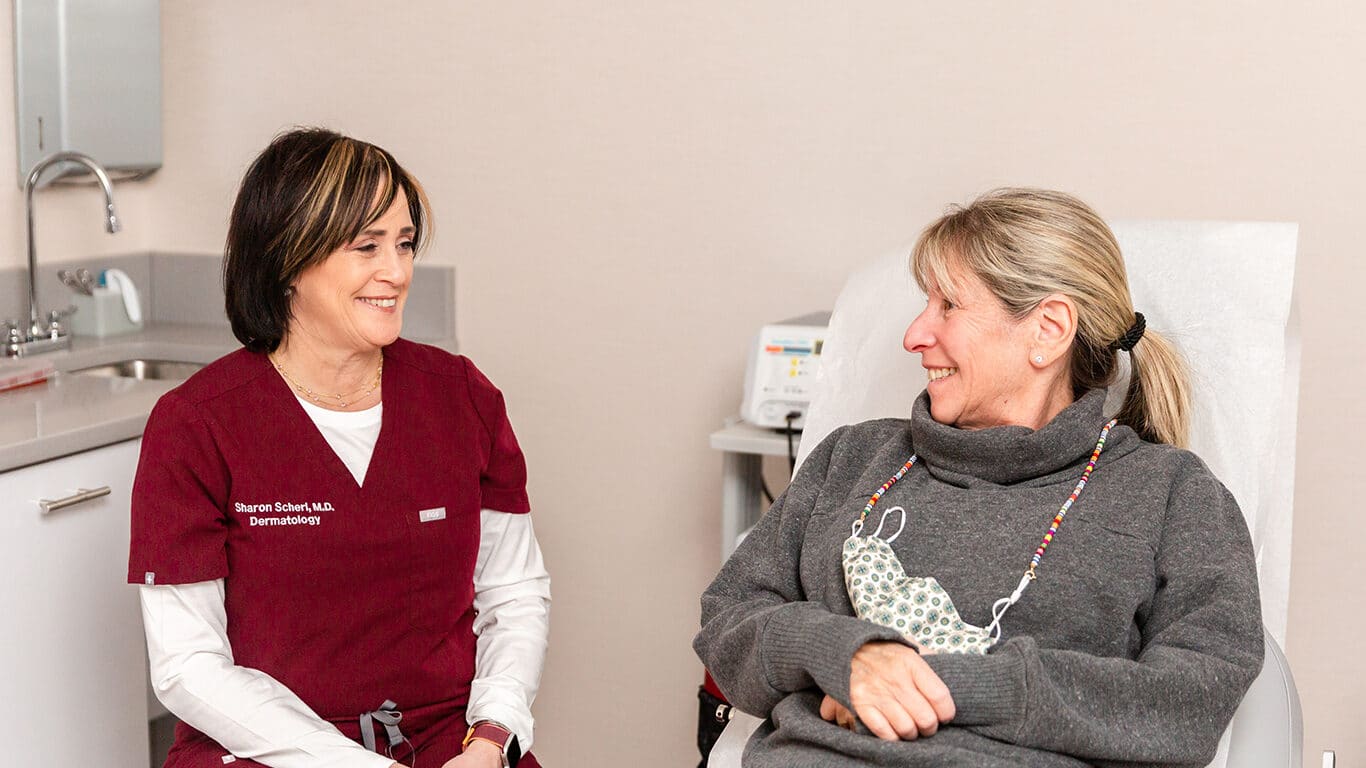 CONTACT US
Scherl Dermatology
140 Sylvan Ave. Suite 302,
Englewood Cliffs, NJ 07632
Same-Day Appointments Now Available
By Scherl Dermatology | ©2023 All Rights Reserved. Design & Development by Goldman Marketing Group | Sitemap | Privacy Policy | The information available on this web site is provided for informational purposes only. This information is not intended to replace a medical consultation where a physician's judgment may advise you about specific disorders, conditions and or treatment options. We hope the information will be useful for you to become more educated about your health care decisions. If you are vision-impaired or have some other impairment covered by the Americans with Disabilities Act or a similar law, and you wish to discuss potential accommodations related to using this website, please contact us at 201.584.5253.