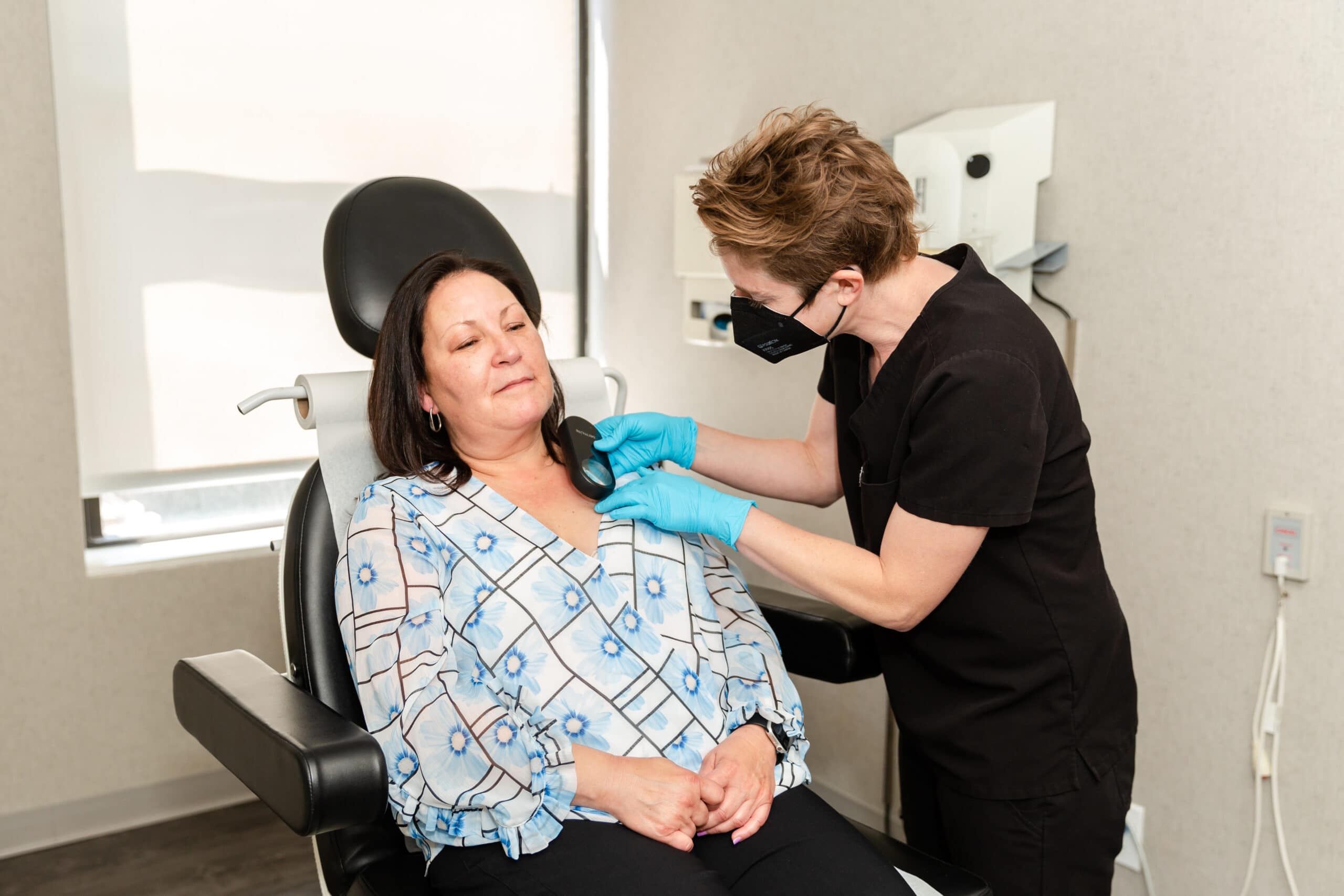 Surgical treatment is the most effective method to remove skin cancer and prevent cancer cells from spreading. A comprehensive skin cancer screening is always necessary to determine the appropriate type of surgical treatment for each patient.
There are many treatments for skin cancer. Options for treatment depend on many factors including:
Type of skin cancer
Where the skin cancer appears on the body
Whether the skin cancer is aggressive
Stage of the cancer (how deeply the skin cancer has grown and whether it has spread)
Patient's health
After considering the above, we will proceed with the best option for our patients. We do perform the removal of many skin cancers in the office but do refer patients out of the office who require Mohs surgery or more extensive large excisions. especially on the face.
Types of Skin Cancer Surgery
When treating skin cancer, the goal is to remove all of the cancer. When the cancer has not spread, this is often possible. To remove skin cancer, the following surgical treatment may be used:
Excision: To perform this, the dermatologist numbs the skin and then surgically cuts out the skin cancer and a small amount of normal-looking skin. This normal-looking skin is called a margin. There are different types of excision. Most excisions can be performed in a dermatologist's office.
Mohs Surgery: A dermatologist who has completed additional medical training in Mohs surgery performs this procedure. Once a dermatologist completes this training, the dermatologist is called a Mohs surgeon. 

Mohs surgery begins with the surgeon removing the visible part of the skin cancer. Because cancer cells are not visible to the naked eye, the surgeon also removes some skin that looks normal but may contain cancer cells.

This part of the surgery is performed one layer at a time. After removing a layer of skin, it is prepared so that the surgeon can examine it under a microscope and look for cancer cells. 

If the surgeon sees cancer cells, the surgeon removes another layer of skin. This layer-by-layer approach continues until the surgeon no longer finds cancer cells. In most cases, Mohs surgery can be completed within a day or less. The cure rate for skin cancer is high when Mohs surgery is used.
Curettage and Electrodesiccation: This surgical procedure may be used to treat small basal cell and squamous cell skin cancers. 

It involves scraping the tumor with a curette (a surgical instrument shaped like a long spoon) and then using an electric needle to gently cauterize (burn) the remaining cancer cells and some normal-looking tissue. This scraping and cauterizing process is typically repeated 3 times. The wound tends to heal without stitches. 

Sometimes, curettage is used alone.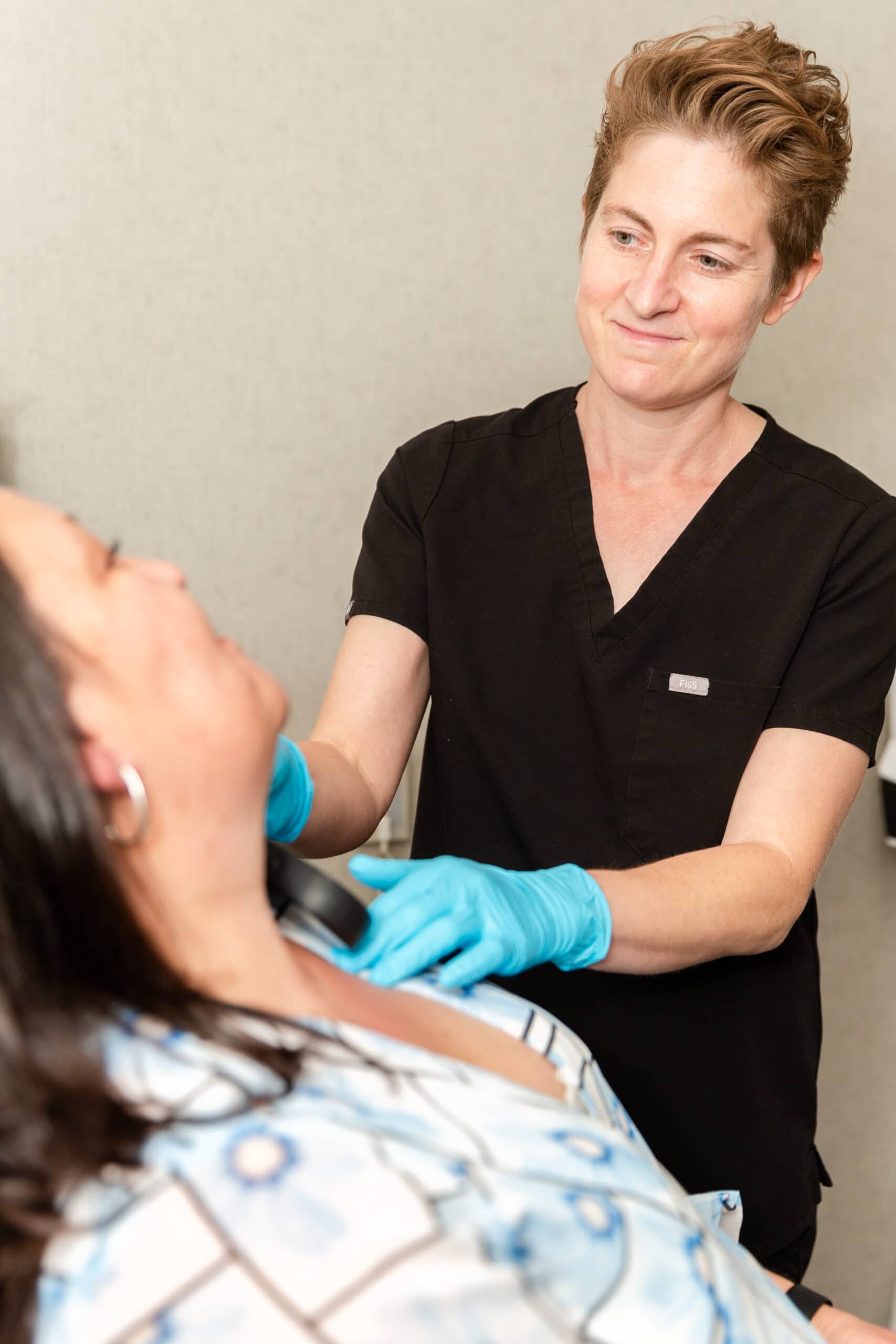 Nonsurgical Skin Cancer Treatments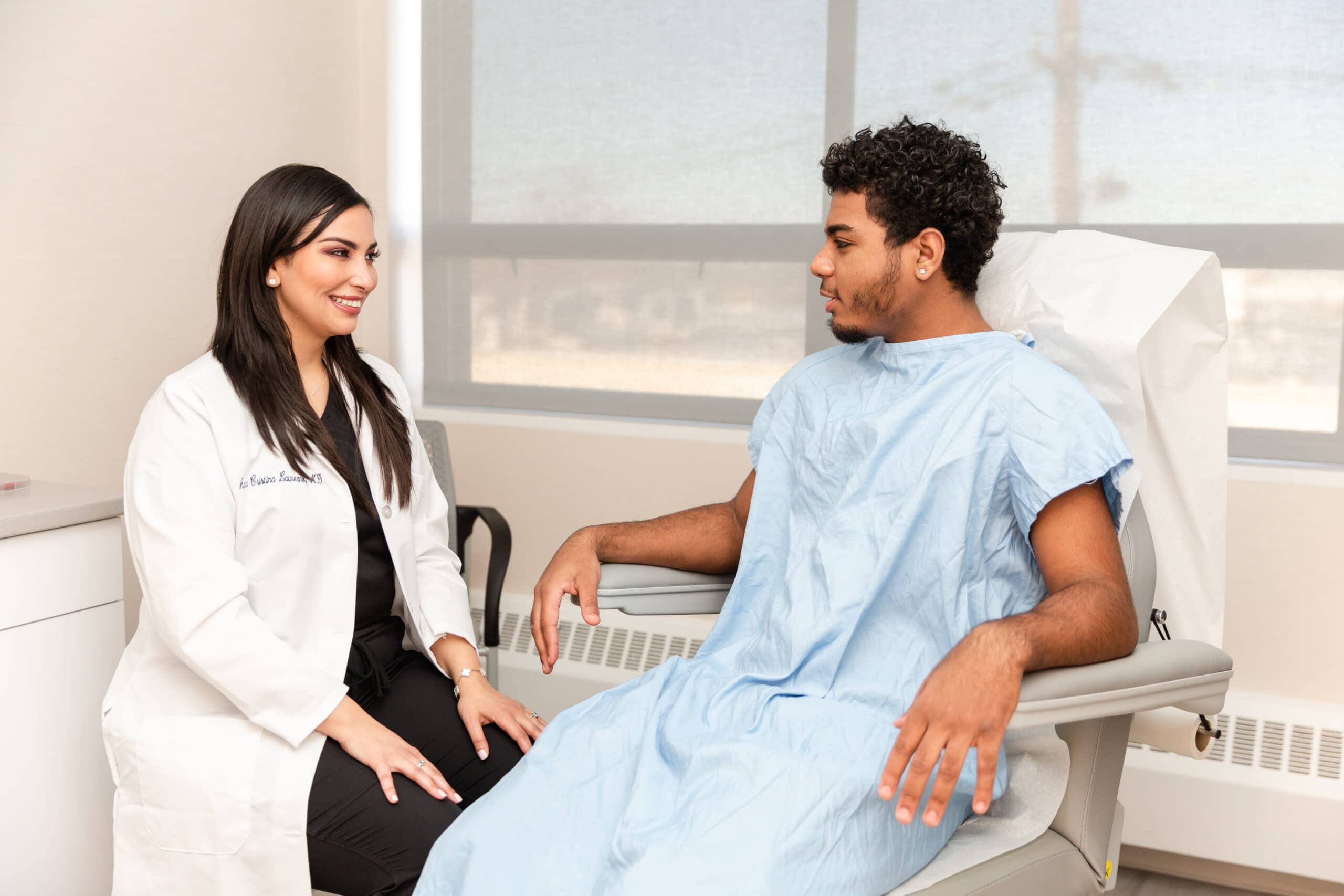 Scientists have identified specific factors that increase a person's risk for getting skin cancer:
Fair skin, especially combined with blond or red hair and blue, green, or gray eyes
A history of bad sunburns, especially blistering sunburn
Skin that burns or freckles rather than tans
Multiple moles (50 or more) or moles diagnosed as atypical nevi or dysplastic nevi
Family history of skin cancer, particularly when the diagnosed family member is a parent, sibling, or child
Personal history of skin cancer or actinic keratoses (AKs)
LEARN MORE AT YOUR CONSULTATION IN ENGLEWOOD CLIFFS, NJ TODAY
Skin cancer surgery is highly effective when performed by an experienced board-certified dermatologist. To learn more about the different procedures Scherl Dermatology offers, contact our office today and schedule your consultation.
OTHER Medical DERMATOLOGY
Psoriasis
Psoriasis is a common inflammatory skin disease characterized by itchy or sore patches of various sizes. Often theses patches of skin have, silvery scales.
Thousands of People in the Metro Area Trust
Scherl Dermatology
CONTACT US
Scherl Dermatology
Same-Day Appointments Now Available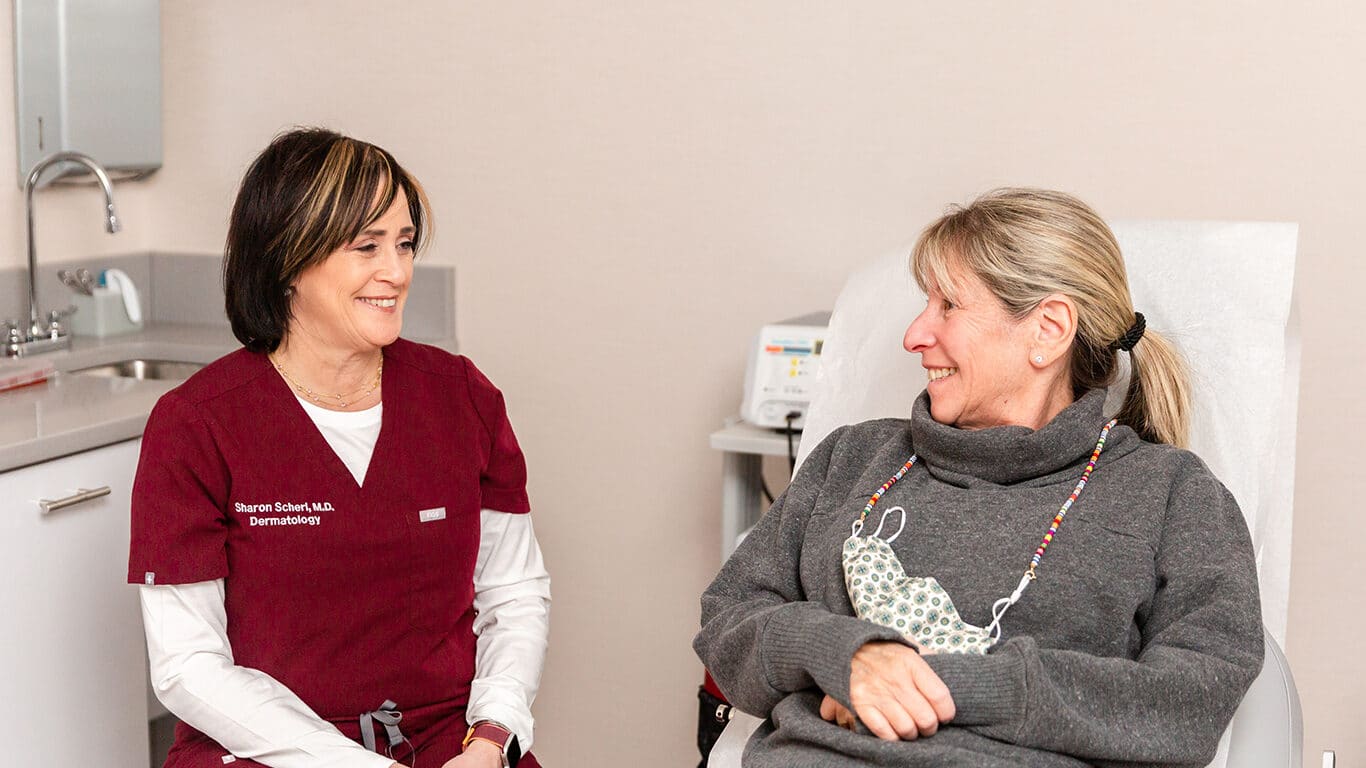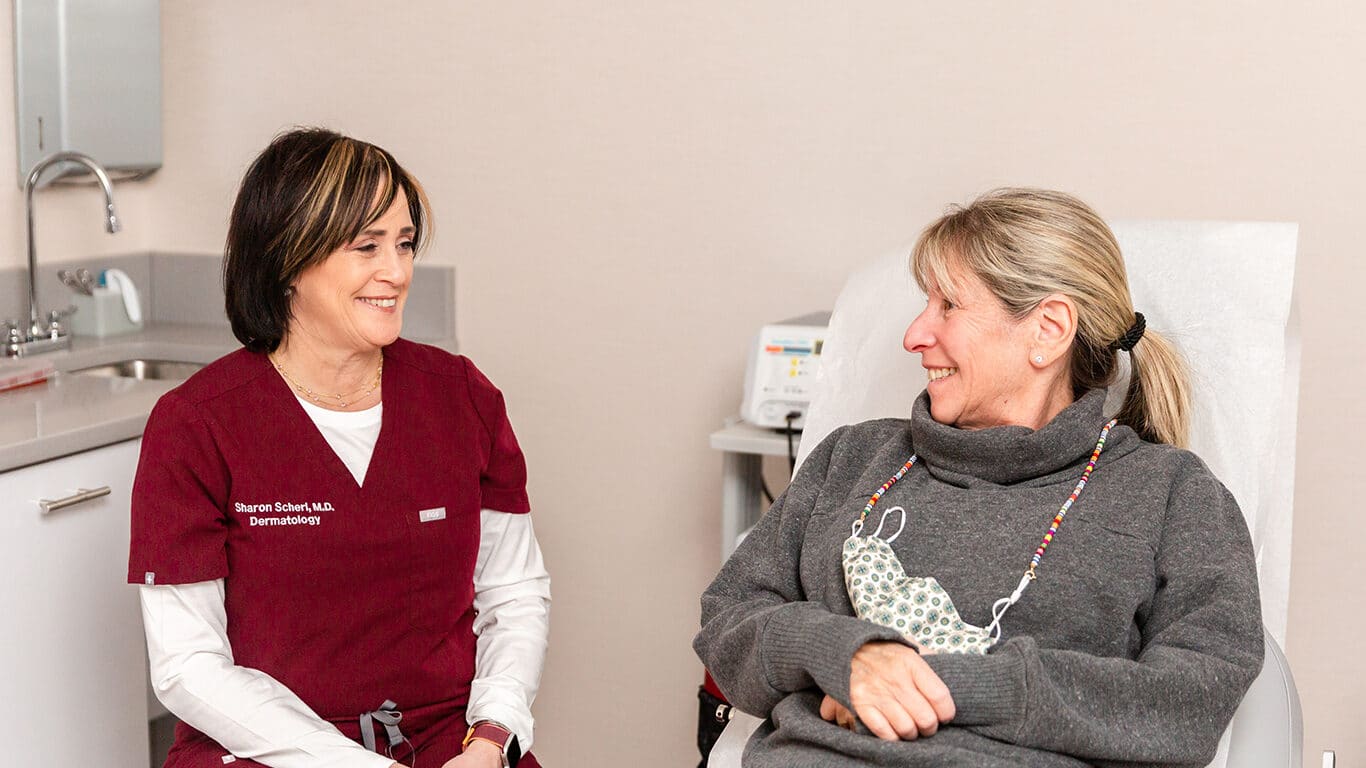 CONTACT US
Scherl Dermatology
140 Sylvan Ave. Suite 302,
Englewood Cliffs, NJ 07632
Same-Day Appointments Now Available
By Scherl Dermatology | ©2023 All Rights Reserved. Design & Development by Goldman Marketing Group | Sitemap | Privacy Policy | The information available on this web site is provided for informational purposes only. This information is not intended to replace a medical consultation where a physician's judgment may advise you about specific disorders, conditions and or treatment options. We hope the information will be useful for you to become more educated about your health care decisions. If you are vision-impaired or have some other impairment covered by the Americans with Disabilities Act or a similar law, and you wish to discuss potential accommodations related to using this website, please contact us at 201.584.5253.