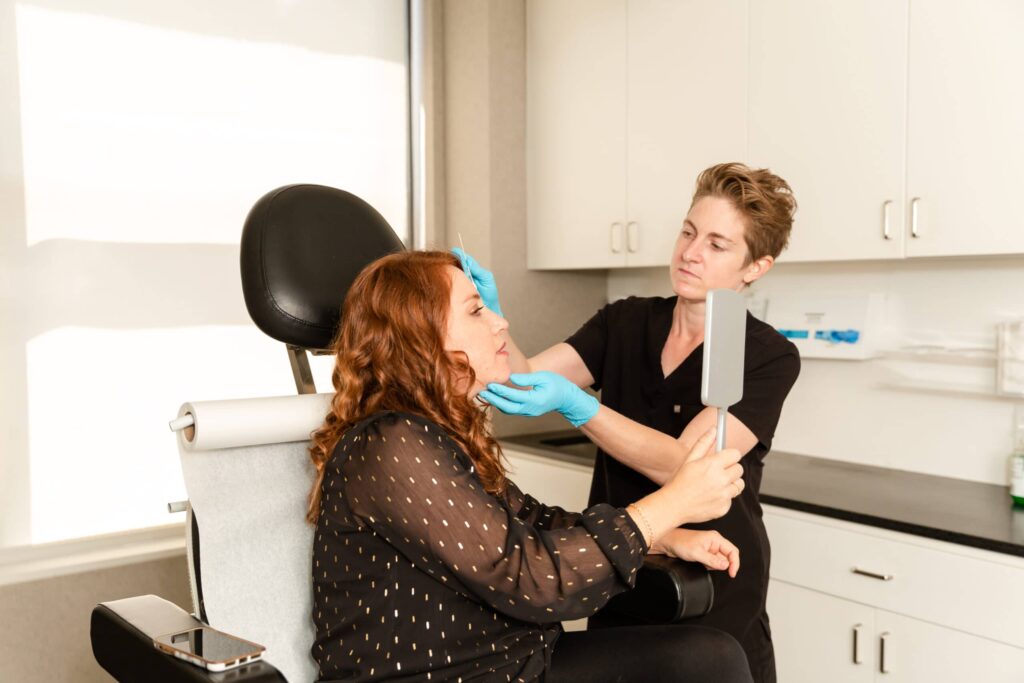 7 Common Summer Skin Issues and How to Treat Them
Summer skin issues, both during and after the season, can have a direct impact on your appearance. Learn about the most common concerns and your treatment options. 
Summer is one of the most appealing seasons of the year. The pool, the beach, a summer hike in the mountains, or a camping trip are common outings that create long-lasting family memories, and encourage healthy habits and increased activity. Longer days mean more sun, but excessive exposure increases the risk of skin problems that can cause discomfort or even severe pain.
Do not let those UV rays deter you from enjoying your time in the sun. With prevention steps, simple tips, and some help from your dermatologist, you can enjoy all of your summer activities without worry over sun damage. And if you have damage that lingers once the cooler weather moves in, we can help with that too. 
Feel the Burn: Too Much Time in the Sun
Basking in the sun, especially at the beach or poolside, is a favorite summer activity. Unfortunately, this activity allows UV rays to damage your vulnerable skin. We suggest not partaking in sun basking. Exposure without protection not only causes a sunburn, but increases your risk of developing skin cancer. You can prevent a sunburn with these simple tips: 
Use SPF 30 or stronger sunscreen daily. If you are outdoors for long periods, reapply sunscreen every two hours or after your skin gets wet.
When it comes to sunscreen, more is better. The recommended dose is a shotglass of sunscreen every time you apply it.
Stay cool in the shade. Limiting your exposure to the sun helps you not only cool down, but reduces your exposure to damaging UV rays.
Keep your head and eyes protected. Wear a wide-brimmed hat and sunglasses outdoors.
It might be hot, but wearing lightweight long sleeves and pants prevents the sun from reaching your arms and legs. You can also find special fabrics with UV protection for added prevention. 
Sunburns are burns to the skin that can cause moderate to severe pain, but they can be treated:. 
Apply aloe vera gel or lotions with aloe to cool the skin and relieve moderate pain
Use over the counter pain medications to relieve stronger pain
If your sunburn is severe, contact your dermatologist for further assessment.
Smooth Skin and Folliculitis: An Unwelcome Combination
Folliculitis is an infection that forms in the hair follicles. The infection results in sore, itchy bumps that look similar to acne. The summer months can exacerbate a folliculitis infection as bacteria builds up from sweaty skin in your open pores.
Folliculitis is treatable with simple home remedies and additionally, with laser hair removal at Scherl Dermatology:
Clean your skin with a shower promptly after heavy sweating
Avoid wearing dirty, sweaty clothing. Wash clothes to avoid continual build-up of bacteria
Use sunscreens that are oil-free or non-comedogenic 
Apply warm compresses to relieve discomfort or drain bumps
Use itch-relieving creams like hydrocortisone or over the counter antibiotics. If you think you need a topical antibiotic, it is best to come in for an evaluation. 
See your doctor for a prescription to treat moderate to severe symptoms 
Avoid shaving in the affected area
Schedule an appointment for laser hair removal to avoid the problem in the future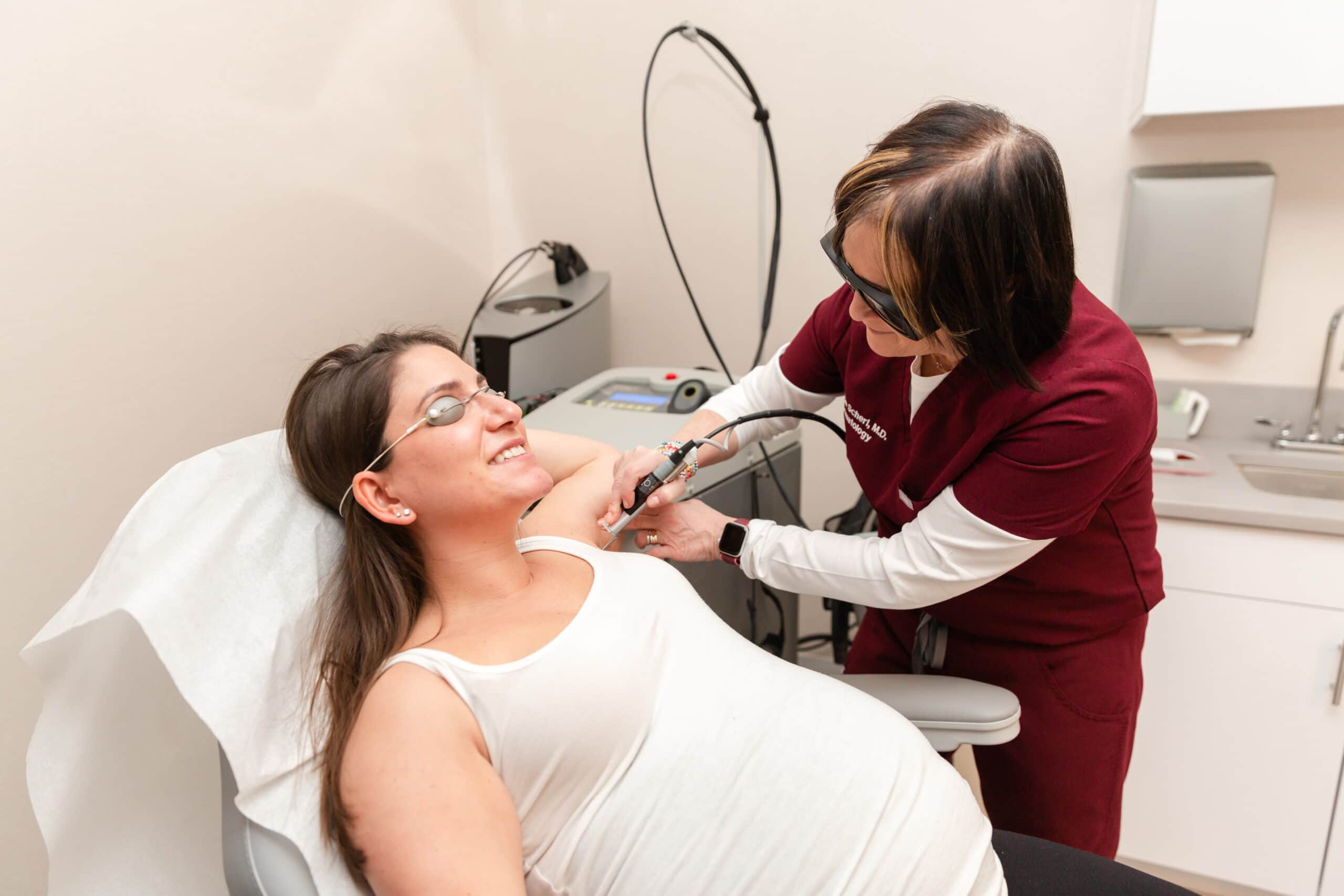 Thousands of People in the Metro Area Trust
Scherl Dermatology