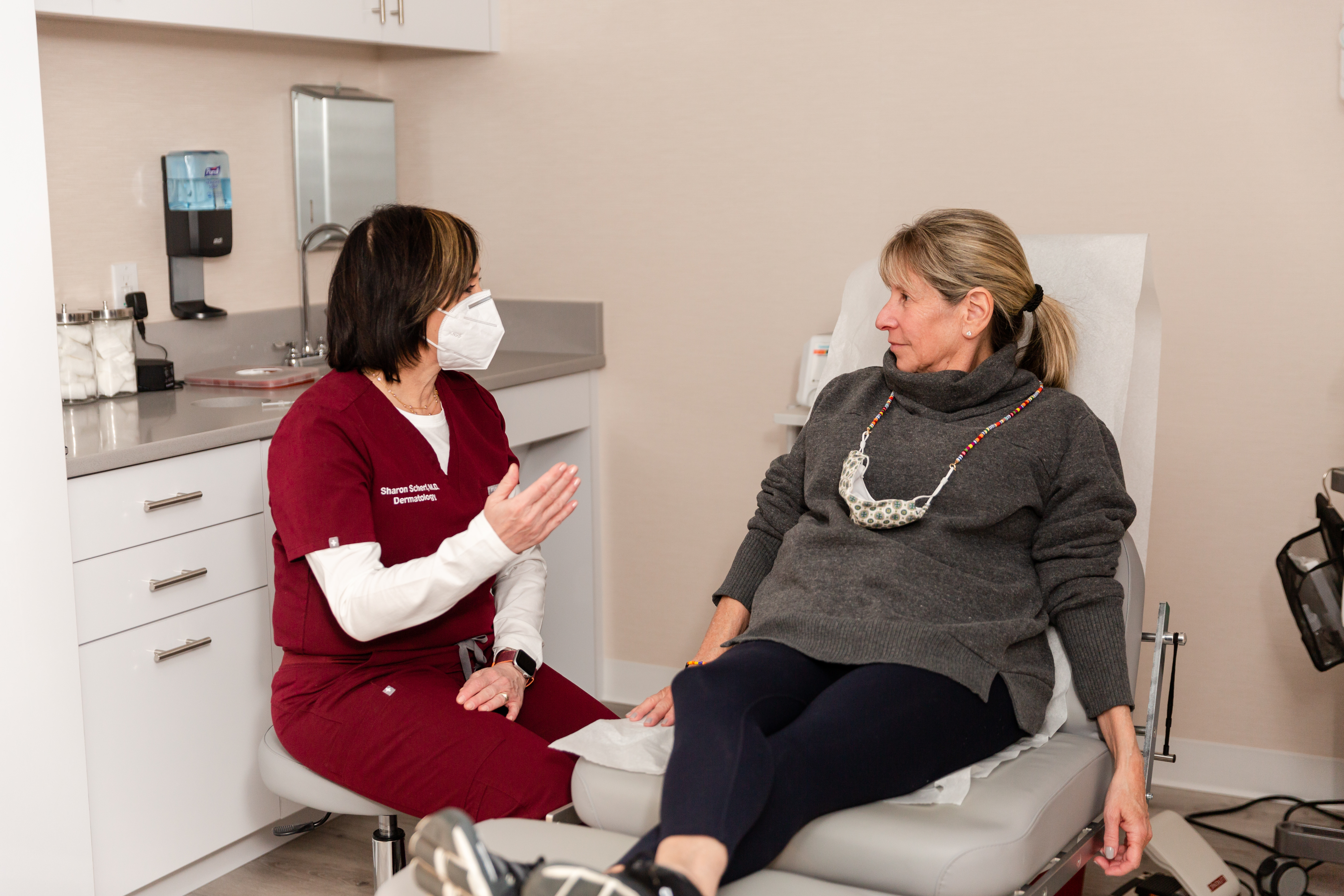 Many people get a rash from poison ivy, poison oak, and poison sumac. This rash is caused by an oil found in the plants. This oil is called urushiol (you-ROO-shee-all). 
Poison ivy dermatitis creates an itchy, blistering rash that often does not start until 12 to 72 hours after you come into contact with the oil.
The rash is not contagious and does not spread. It might seem to spread, but this is a delayed reaction.
Most people see the rash go away in a few weeks. To make the skin feel more comfortable during this time, you'll find tips from dermatologists within:
If you have a serious reaction, you need to see a doctor right away. Swelling is a sign of a serious reaction — especially swelling that makes an eye swell shut or your face to swell.
If you have trouble breathing or swallowing, immediately go to an emergency room.
What you see and feel on your skin is caused by urushiol (you-ROO-shee-all). Urushiol is the oil in poison ivy, oak and sumac. You find this oil in all parts of the plants — the leaves, stems, and even the roots. Within minutes of contact with urushiol, the skin starts to absorb it. But you don't feel this. And you don't see a rash right way.
If this is your first contact with urushiol, you may not see a rash. Or it may take a week for the rash to appear. The rash also can appear within hours or a few days. If you have a reaction to the oil, you can have these signs (what you see) and symptoms (what you feel):
Itchy skin.
Redness or red streaks.
Hives.
Swelling.
An outbreak of small or large blisters, often forming streaks or lines.
Crusting skin (after blisters burst).
The rash is very itchy and can appear on any part of the body. The rash can continue to appear on new parts of the body when:
Other parts of the body touch the oil.
You spread the oil on your skin by touching other parts of your body.
You cannot give the rash to someone else. Even if the person touches the rash or the fluids in the blisters, the person cannot get the rash. The person has to touch the oil to get the rash.
There are two ways to prevent a rash: Avoid contact with the plants and protect your skin.
Poison Ivy Dermatitis Treatments
If you have a serious reaction, you will likely need prescription medicine. To treat a severe case, a strong medicine like prednisone may be necessary.
If you are not sure what caused your rash, you should see a dermatologist. Rashes appear on the skin for many reasons.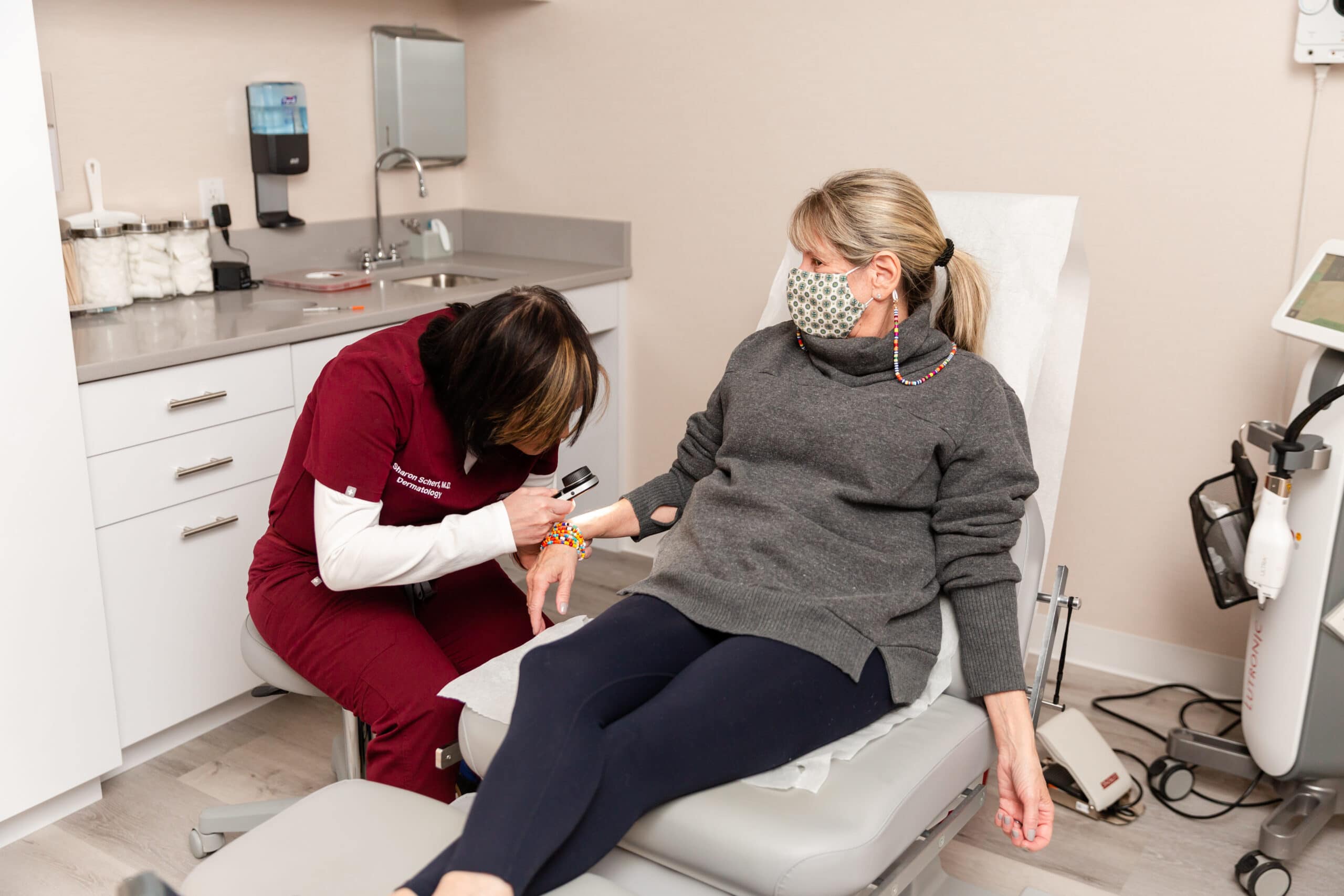 LEARN MORE AT YOUR CONSULTATION IN ENGLEWOOD CLIFFS, NJ TODAY
If you have a rash from poison ivy dermatitis that doesn't disappear on its own, the board-certified dermatologists at Scherl Dermatology can help. For more information, contact our office today to schedule your consultation.
Eczema
Eczema is a word that means irritated skin. Doctors don't really know why some kids and adults get eczema, and others don't. They think it might happen for a variety of reasons.
Thousands of People in the Metro Area Trust
Scherl Dermatology
CONTACT US
Scherl Dermatology
Same-Day Appointments Now Available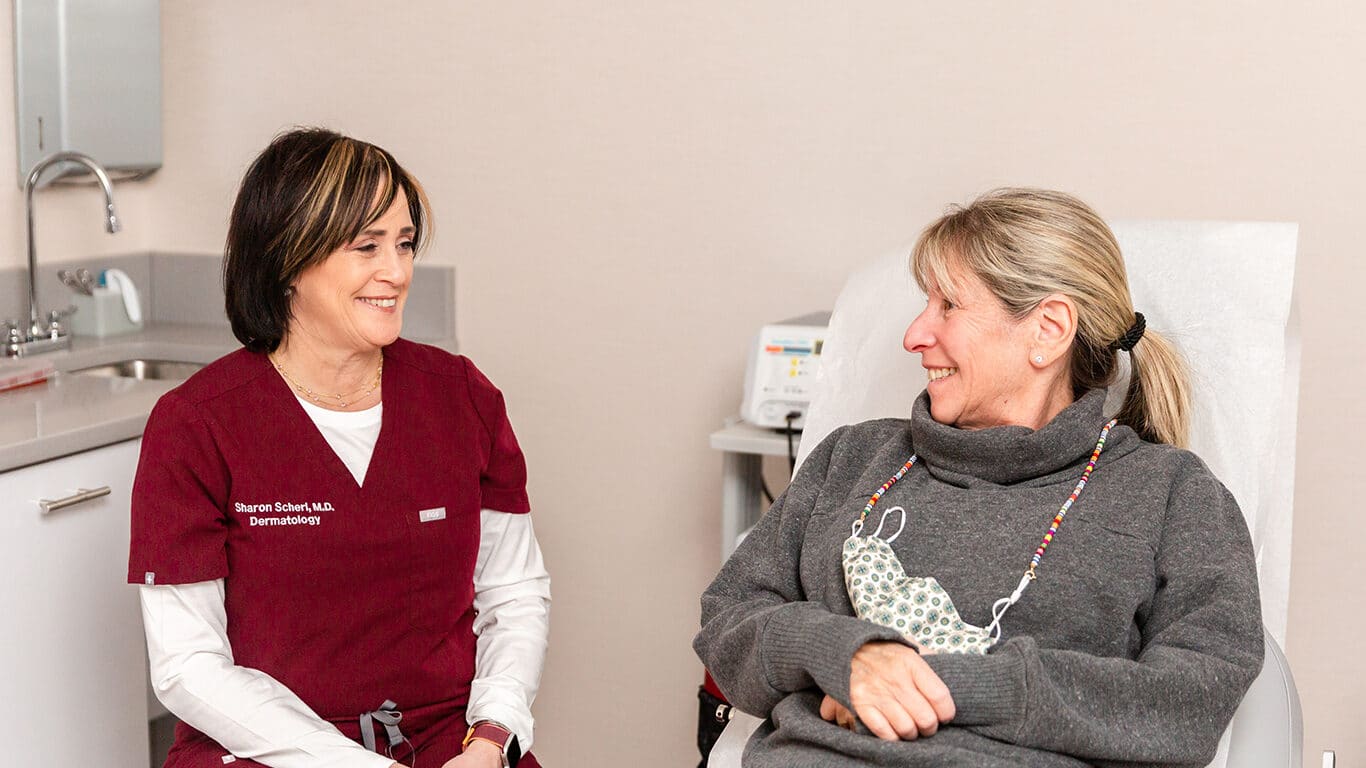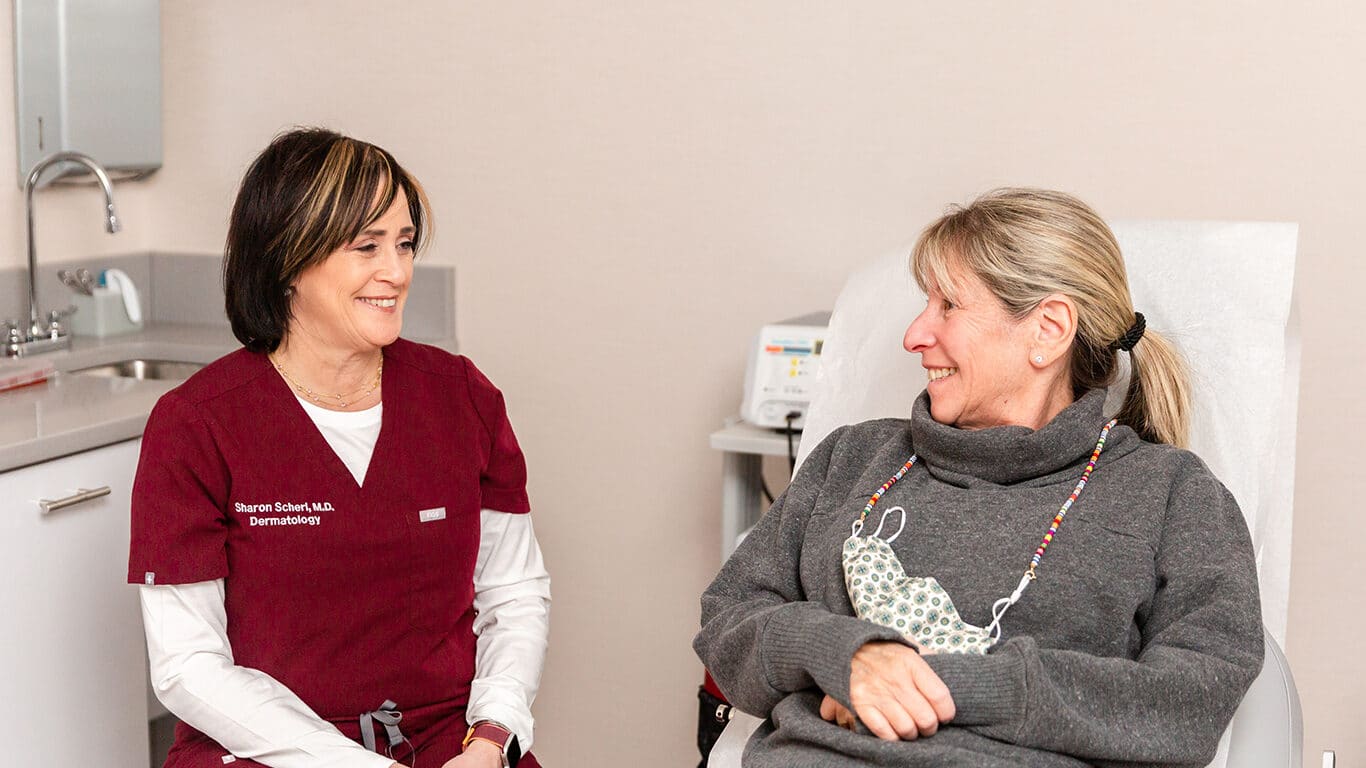 CONTACT US
Scherl Dermatology
140 Sylvan Ave. Suite 302,
Englewood Cliffs, NJ 07632
Same-Day Appointments Now Available
By Scherl Dermatology | ©2023 All Rights Reserved. Design & Development by Goldman Marketing Group | Sitemap | Privacy Policy | The information available on this web site is provided for informational purposes only. This information is not intended to replace a medical consultation where a physician's judgment may advise you about specific disorders, conditions and or treatment options. We hope the information will be useful for you to become more educated about your health care decisions. If you are vision-impaired or have some other impairment covered by the Americans with Disabilities Act or a similar law, and you wish to discuss potential accommodations related to using this website, please contact us at 201.584.5253.