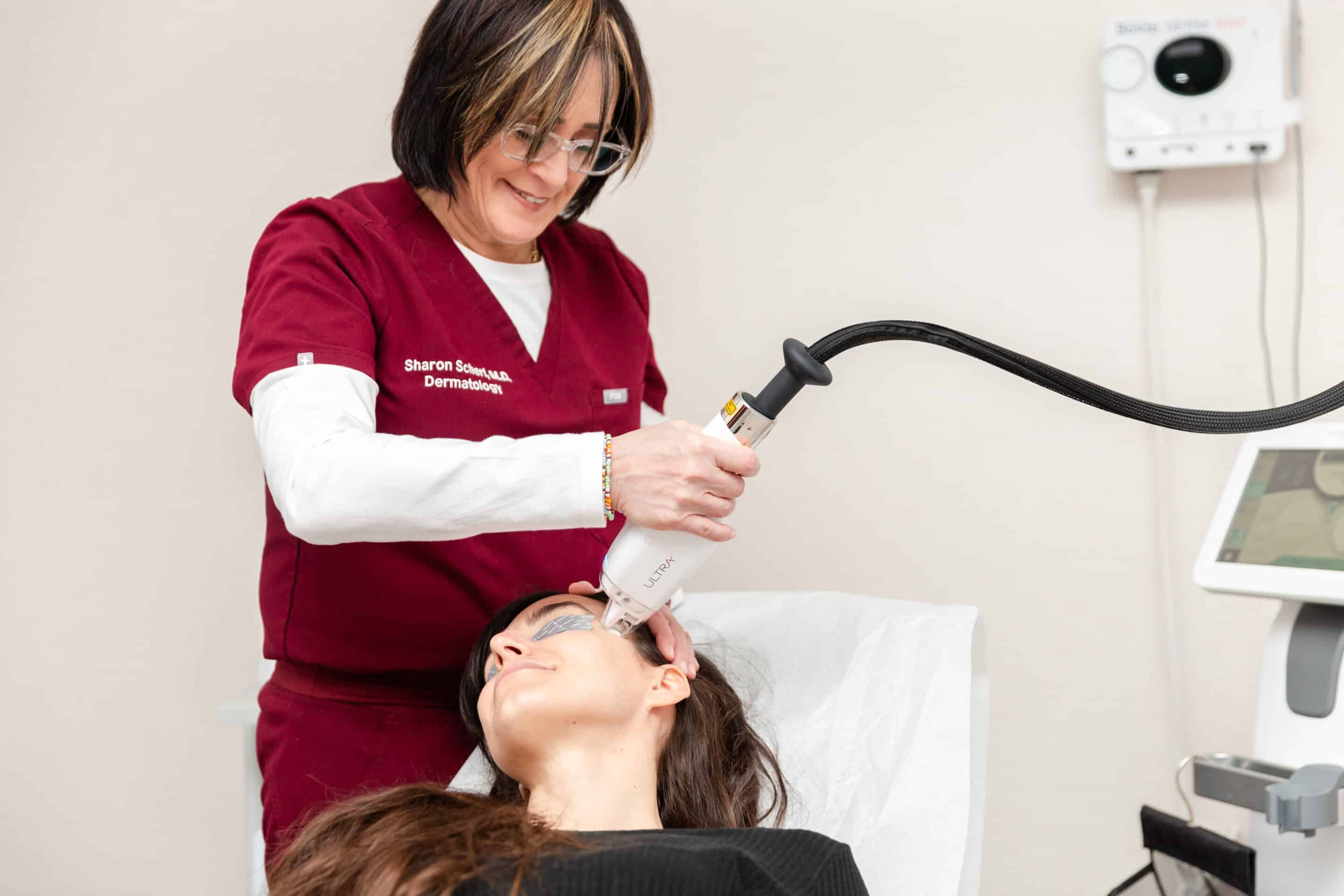 Why Now is the Perfect Time for a Laser Skin Treatment
It can get pretty cold in New Jersey this time of year! While winter weather isn't always fun to deal with, Scherl Dermatology is here to help you benefit from the season. Laser treatments go great with lower temperatures, so now is the perfect time to schedule your appointment with us.
Laser treatments rejuvenate skin by reducing the appearance of fine lines and wrinkles. They can tighten sagging skin, get rid of blemishes and rosacea, and help clear the visibility of acne scars and dark spots. Overall, laser treatments can make your skin look more youthful, even tone and texture, and promote your body's natural production of plumping collagen and elastin.
While many people take advantage of these benefits all year round, winter is an especially suitable time to get these treatments. Let's look at the main reasons why now is the best time to come and see our laser experts.
Winter notoriously comes with less direct sunlight, making it a great time to get laser treatments. People are bound to stay indoors more often, limiting their exposure to sunlight even more.
After laser treatments, patients are strongly advised to stay out of the sun because it is more vulnerable to sun damage. Sensitive post-treatment skin just doesn't agree with UV rays. Sunlight can irritate the skin shortly after treatment or even disrupt your beautiful results.
By getting your set of laser treatments during the winter, your routine won't be interrupted. You won't be tempted to go to the beach or miss working on your tan. Your skin needs some time to heal, and winter makes it easy. With shorter days and longer nights, winter is the perfect time to let your skin recover comfortably.
Your Summer Tan is Fading
There's no such thing as a good tan as tans can cause sun damange and skin cancer. Tan skin can interfere with laser treatments, and can be problematic. You should always be evaluated by your doctor before you proceed with a laser treatment.
Your wintertime paleness is a perfect canvas for lasers to do their best work. With less risk of side effects and treatments with more efficacy, this season is the best time to visit our office in New Jersey.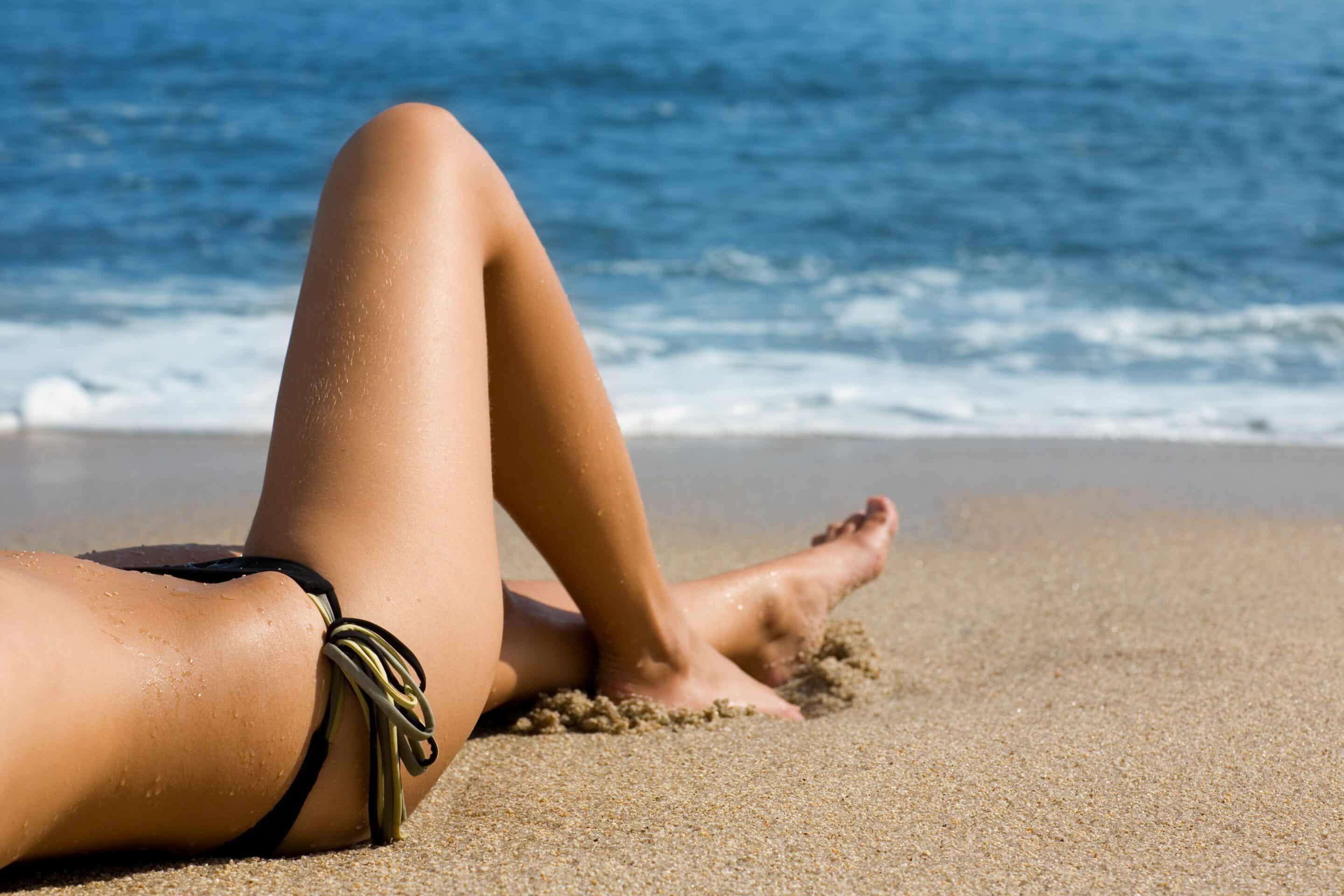 Winter weather takes a toll on our skin, leading to dryness. Skin cannot retain its moisture with low humidity, and winter is famously dry whether you're inside or outdoors. The water content of your epidermis (the outermost layer of skin) typically matches the level of humidity around it. Luckily, laser treatments are here to help hydrate your skin and keep it supple during the winter months.
Laser treatments stimulate circulation and exfoliate your skin. They promote your natural production of collagen and elastin to moisturize your skin and give you a healthy glow. Radiant winter skin is hard to come by, but our laser treatments can get you there. Consider laser appointments the best self-care you can treat yourself with during a frigid winter day.
During the summer, increased heat and sweating can irritate the skin after laser treatments. Wintertime creates an environment that promotes healing and helps to fend off that irritation. Keeping it cool and comfortable is the best way to heal, making now the perfect time to do it.
Not only are the conditions better for recovery, but there is also more time to recover. Your skin is covered more often in the winter, and you can sleep those long nights away to promote natural healing. Summer holds more outdoor activities and can be a busier time as well, but even if you're busy during the winter, you're likely to be busy indoors.
You'll Be Ready for Summer
Laser treatments need some time to take effect. To get that confidence boost from revitalized skin in the summer, you're going to want to start your appointments early. Don't wait until summer to deal with your recovery or get caught mid-treatment with an unfinished look. Start now, and you'll see full results by summer.
While some laser treatments only require one session, many require a few to get optimal results. Laser hair removal is one of these treatments, so getting smooth summer skin requires wintertime appointments.
In the summer, you want smooth, healthy skin that you can show off. Healing damage over the winter will help ensure you're ready to hit the beach in style. Taking care of your skin over the winter also heals damage to fend off skincare issues like adult acne, scarring, wrinkles, or uneven tone or texture.
Refresh Your Skin This Winter at Scherl Dermatology
Here at Scherl Dermatology, we help patients in New Jersey rejuvenate their skin. We have plenty of lasers available to address any issue you may be having with your unique skin and make it more beautiful.
We offer Fractional CO2 Laser Resurfacing that can improve skin texture and tone while reducing the appearance of wrinkles. It is a great device for targeting skin discoloration, sun damage, and scarring. LaseMD treatments focus on lines and wrinkles while correcting skin tone and texture. It can help with melasma, shallow scarring, hyperpigmentation, and sun damage. We can combine this with Agnes RF microneedling to stimulate more collagen production, enhancing your results.
Check out all of the services we offer and schedule your self-care wintertime treatment with us today. And for your daily skincare needs, rely on our experts to set you up with a regimen that's tailored to your skin. We're here to help you look your best and provide exquisite care for your skin all year long.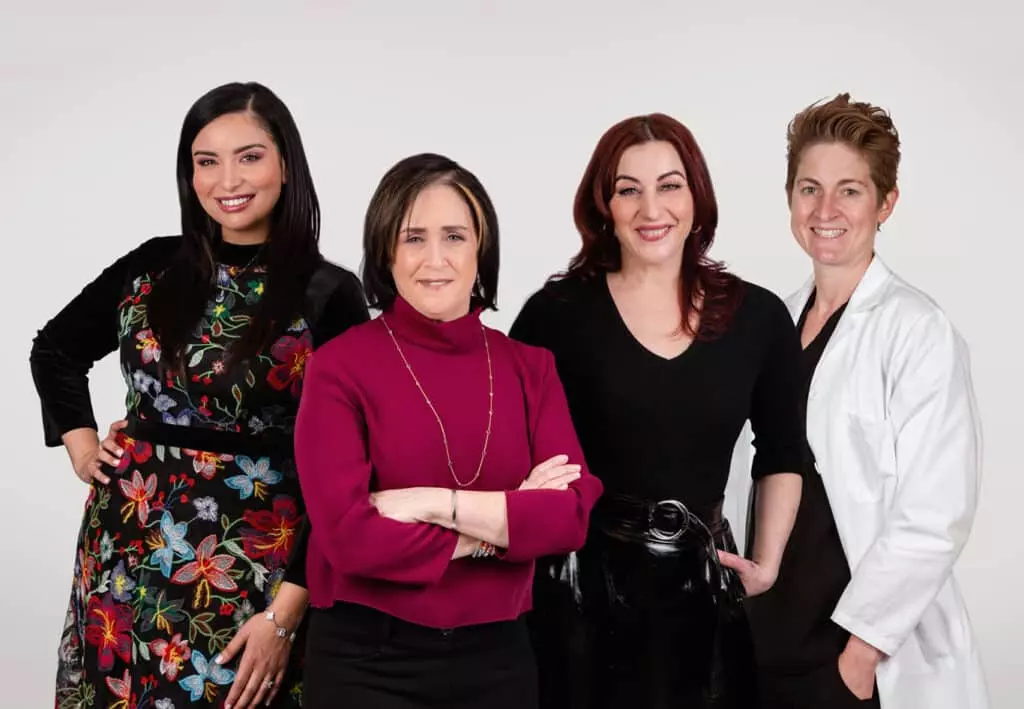 Thousands of People in the Metro Area Trust
Scherl Dermatology