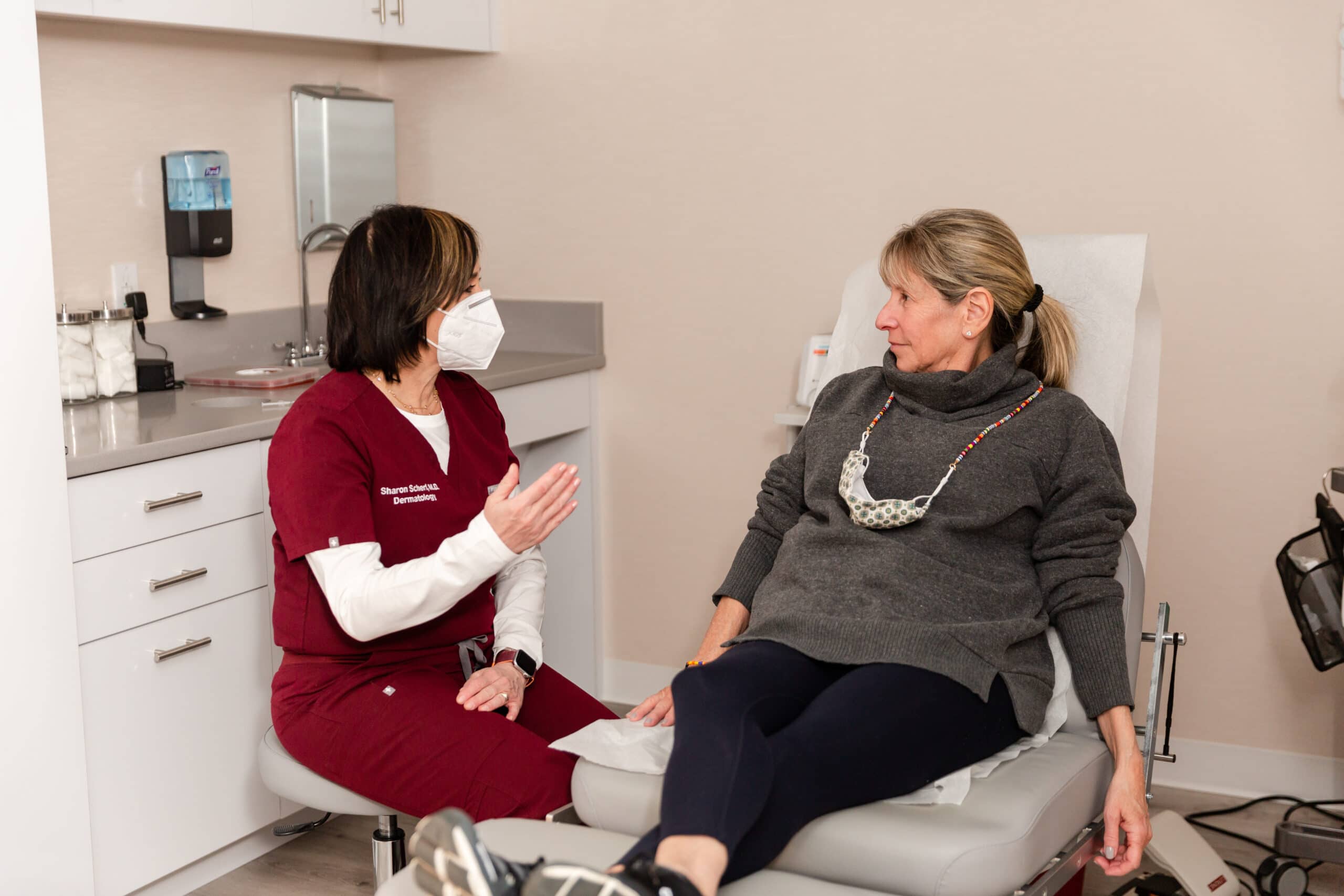 Agnes RF for Under Eye Bags: How It Works and What to Expect
Thanks to new and innovative facial cosmetic procedures, it is possible to tighten the skin under the eyes without surgery. Agnes RF uses radiofrequency (RF) energy to melt and adjust fat, generate collagen, and improve the skin's tone and texture under the eye, producing results that are comparable to a surgical eye lift. The device can also be used to improve fine wrinkles and fat pockets in the jowl area.
What Is Agnes RF and How Does It Work for Under Eye Bags and Other Areas?
Agnes RF uses the skin-rejuvenating benefits of RF energy to target fat under the eyes and tighten the skin, effectively treating under-eye bags.
The device uses ultra-fine needles to create microchannels in the skin, which triggers the body's natural healing process to produce new collagen fibers. By restoring collagen, Agnes RF replaces old, damaged skin with new, healthier tissue.
As the needles penetrate the skin's surface, RF energy is delivered into the skin's deeper layers, heating the tissue to promote skin tightening while skin regeneration occurs. In addition to skin tightening, the device's RF energy works to target fat pads. Because it can melt fat, tighten skin, and boost collagen, Agnes RF is an excellent non-surgical device for thickening and tightening the delicate skin under the eye to address under-eye bags, as well as treating fine wrinkles and the jowl area.
Benefits of Agnes RF Treatment
Tightens the skin
Reduces fat
Minimizes the appearance of fine lines
Works on any skin color
Provides a safe, non-surgical treatment for under-eye bags, fine wrinkles, and the jowl area
Treats many skin conditions
Does not damage the surrounding skin
Requires minimal downtime
Produces results that improve over time as collagen levels increase
What to Expect During an Agnes RF Treatment for Under Eye Bags or Other Areas
Your provider will apply numbing cream or use local anesthetic injections to numb your under-eye area or other area of your face. The appropriate needle will be inserted into the fat pads, and the device will be triggered with a precise number of pulses. You might feel a warm pressure, but you can expect little to no discomfort. Most treatments take anywhere from 10-30 minutes.
Some Agnes RF treatments may result in some swelling and mild bruising that may last up to one week. While no specific Agnes RF aftercare is needed, you can expect the recovery time to last up to two weeks.
How Long Does It Take to See Results?
It can take 2-6 months to see full Agnes RF results. Compared to fine wrinkles or jowls treated by Agnes RF microneedling, results from under-eye treatment take longer. This is because most of the procedure's benefits appear over the coming months as fat cells are removed from the body and new collagen remodels the skin's structure.
A series of 1-3 treatments may be recommended to achieve the best possible outcome.
Comparing Agnes RF to Other Under Eye Bag Treatments
In addition to Agnes RF, there are also other non-surgical treatments for eye bags, fine lines, and other areas of the face:
Fractional laser resurfacing creates thousands of microscopic perforations in the skin to force the body into healing and trigger collagen production. The heat from the laser also creates a tightening effect, firming up the thin skin under the eyes. The overall result is tighter, younger, and smoother-looking under-eye skin.
Scarlet SRF is a device that combines microneedling and RF energy. The procedure helps stimulate collagen and elastin production to reduce lines and wrinkles. It also evens out the skin tone and texture under the eyes.
Hyaluronic acid (HA) dermal fillers may be injected under the eyes but won't reduce their puffiness. Rather, they can improve their appearance by filling in the hollows below the fat pads and allowing the lower eyelids to blend into the cheek. In addition to improving the appearance of mild eye bags, HA fillers can also lighten the shadows caused by hollowing.
Unlike fillers, lasers, and other RF microneedling devices, Agnes RF for eye bags and other areas sets itself apart with its ability to tighten the skin while eliminating stubborn fat cells.
During your consultation, your dermatologist can evaluate your skin and discuss your goals to determine the best treatment for you. A combination of treatments may also be recommended to enhance your results.
Learn More About Agnes RF in New Jersey
Scherl Dermatology provides exceptional dermatology services and comprehensive care. Our board-certified dermatologists are at the forefront of the latest treatments and devices and work closely with patients to customize treatment plans and help them achieve their goals.
Rejuvenate your under-eye area and treat fine wrinkles or jowls with non-surgical treatments like Agnes RF at Scherl Dermatology today. Contact us to schedule a consultation.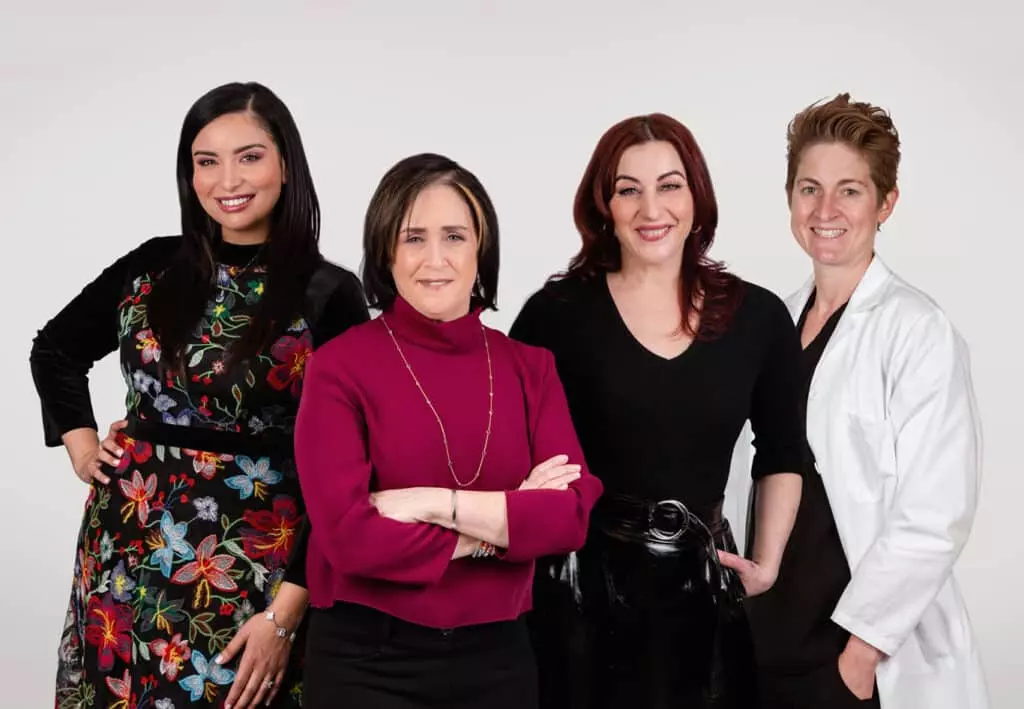 Thousands of People in the Metro Area Trust
Scherl Dermatology