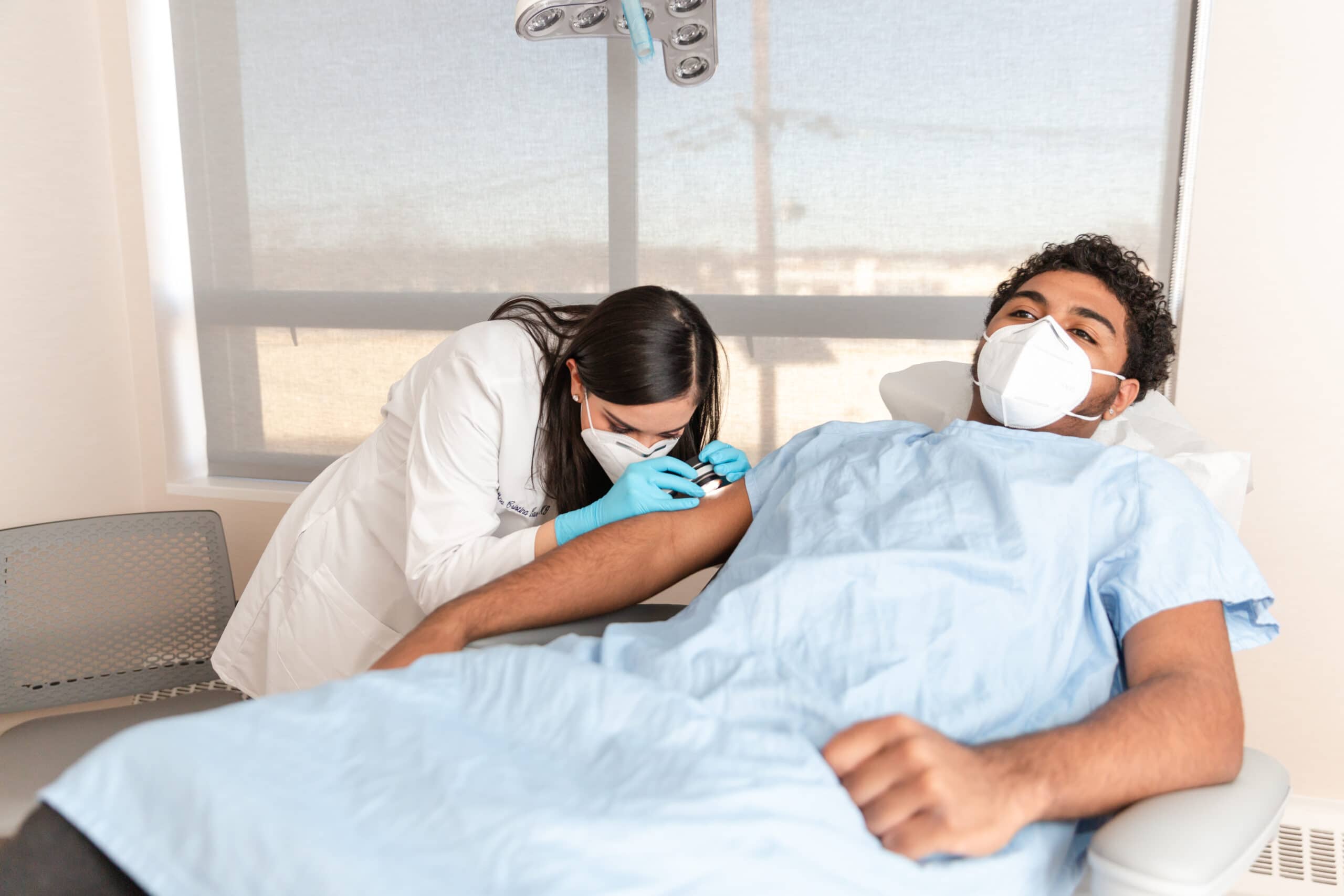 We all have yeast living on our skin. When the yeast grow out of control, a person can get a skin disease called tinea versicolor. Yeast is a type of fungus. Tinea versicolor is not contagious. You cannot get tinea versicolor from someone else. You cannot give it to someone.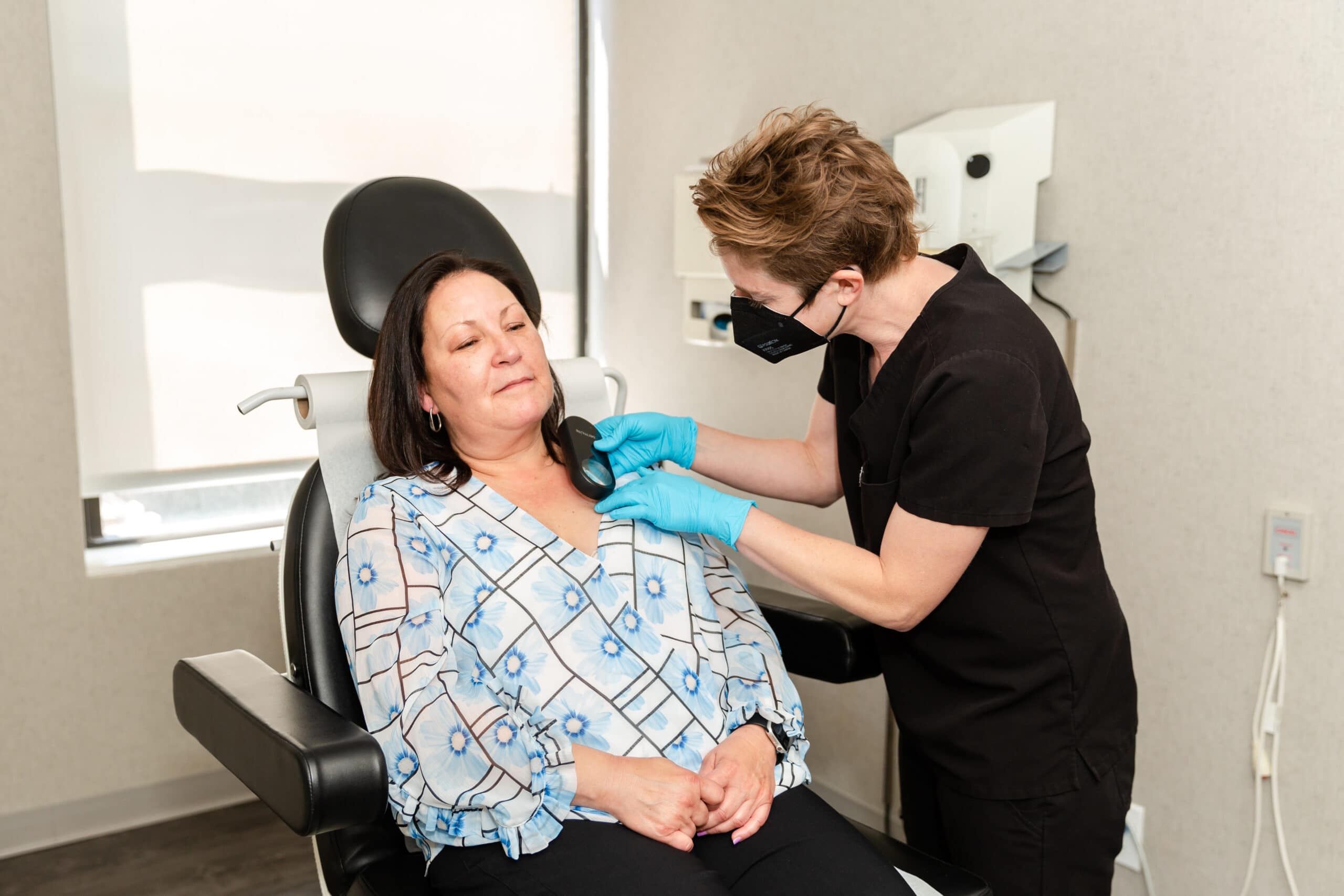 Many people get tinea versicolor.  It is one of the most common skin diseases in tropical and subtropical areas of the world. People who live in tropical areas may have tinea versicolor year-round.  The first sign of tinea versicolor is often spots on the skin.
Symptoms of Tinea Versicolor
Common signs and symptoms of tinea versicolor are:
The spots are lighter (sometimes darker) than the surrounding skin. The color of the spots can be white, pink, salmon, red, tan, or brown.
The spots can appear anywhere on the body.
Spots can be dry and scaly.
Skin may itch where the spots appear.
Spots become more noticeable as the skin tans. The yeast prevents the skin from tanning.
Spots grow slowly.
As the yeast grows, the spots can combine and form patches of lighter (or darker) skin.
The spots may disappear when the temperature drops and return in the spring or summer when the air gets warm and humid.
Treatments for Tinea Versicolor
Treatment for tinea versicolor may include:
Medicine applied to the skin: This is the most common treatment. There are anti-fungal shampoos, soaps, creams, and lotions that can keep the yeast under control. The active ingredient in these medicines is often selenium sulfide, ketoconazole, or pyrithione zinc.
Medicated cleansers: Tinea versicolor often returns, especially when a person lives in a place that is warm and humid. Using a medicated cleanser once or twice a month, especially during warm and humid periods, can prevent the yeast from overgrowing again.
Anti-fungal pills: A dermatologist may prescribe these pills if the tinea versicolor covers a large area of the body, is thick, or often returns after it is treated. These pills are taken for a short time. But anti-fungal pills can cause unwanted side effects. They can interfere with other medicine that you take. A dermatologist will monitor a patient who takes this medicine.
LEARN MORE AT YOUR CONSULTATION IN ENGLEWOOD CLIFFS, NJ TODAY
Tinea versicolor is a fungal infection that can cause disolored patches of skin throughout your body. If you're experiencing signs of tinea versicolor, contact our office today to schedule your consultation.
Eczema
Eczema is a word that means irritated skin. Doctors don't really know why some kids and adults get eczema, and others don't. They think it might happen for a variety of reasons.
Thousands of People in the Metro Area Trust
Scherl Dermatology
CONTACT US
Scherl Dermatology
Same-Day Appointments Now Available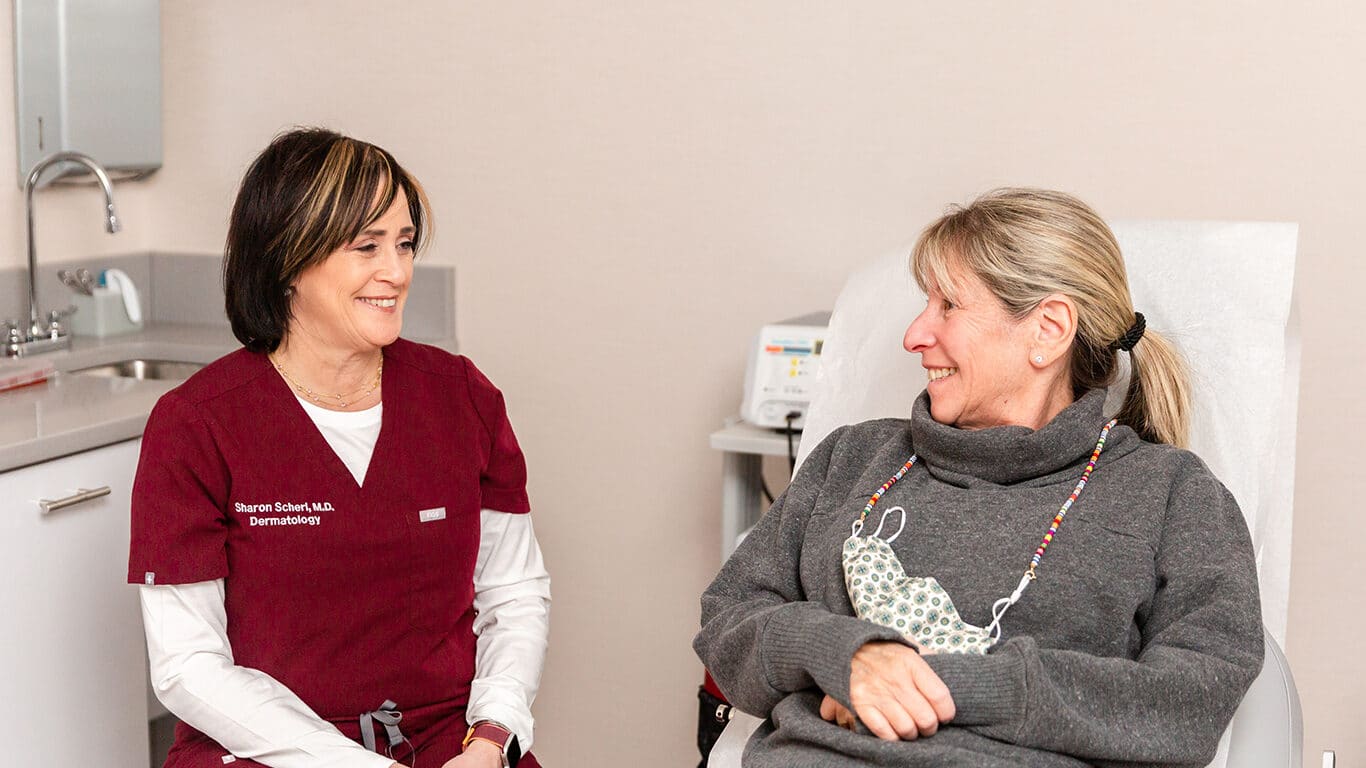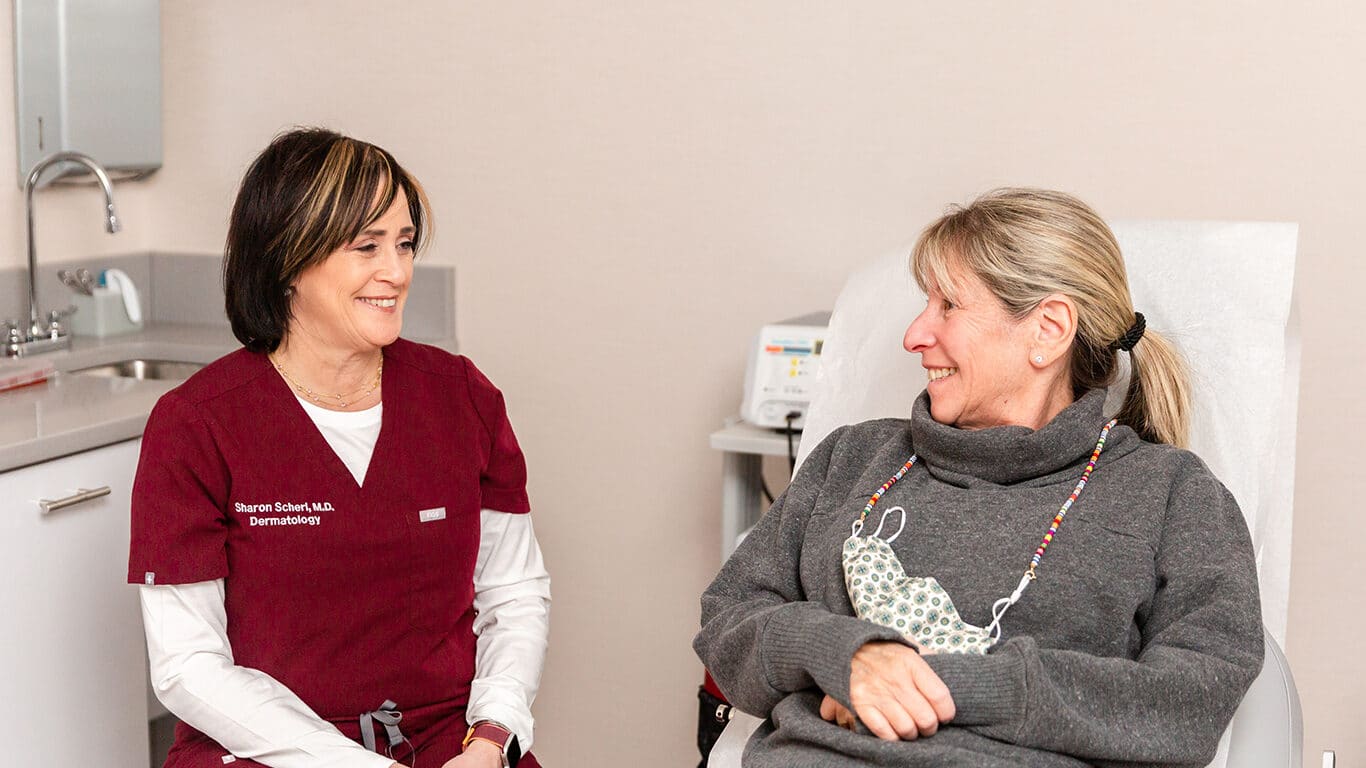 CONTACT US
Scherl Dermatology
140 Sylvan Ave. Suite 302,
Englewood Cliffs, NJ 07632
Same-Day Appointments Now Available
By Scherl Dermatology | ©2023 All Rights Reserved. Design & Development by Goldman Marketing Group | Sitemap | Privacy Policy | The information available on this web site is provided for informational purposes only. This information is not intended to replace a medical consultation where a physician's judgment may advise you about specific disorders, conditions and or treatment options. We hope the information will be useful for you to become more educated about your health care decisions. If you are vision-impaired or have some other impairment covered by the Americans with Disabilities Act or a similar law, and you wish to discuss potential accommodations related to using this website, please contact us at 201.584.5253.