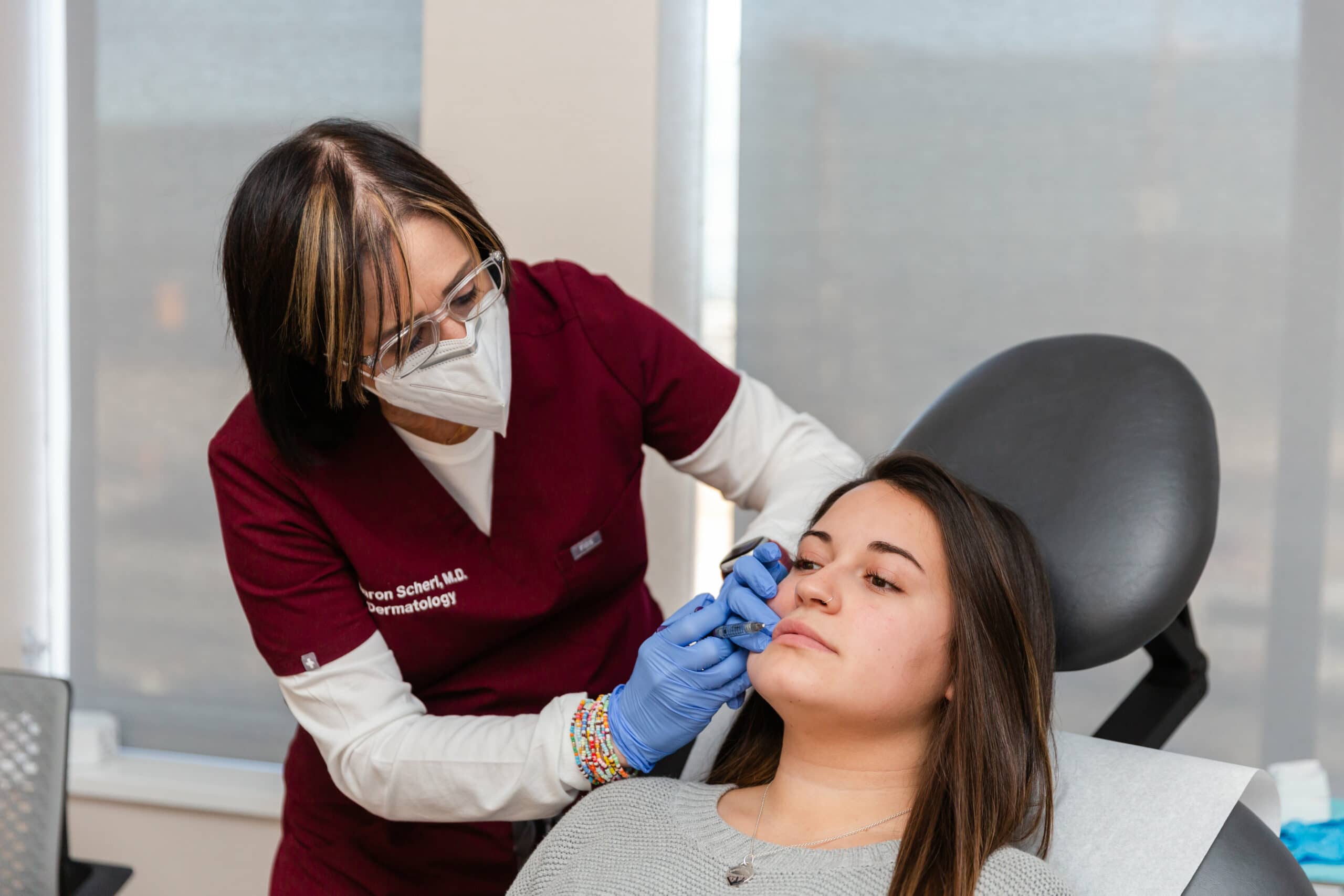 Which Injectable Treatment is Right for You?
Neuromodulators and dermal fillers are highly effective injectable treatments for facial lines and wrinkles. While both injectables are skin-rejuvenating treatments, they are not created equal. They differ in purpose, use, and longevity.
One facial injectable treatment may be better than the other in accomplishing your aesthetic goals, so here's your guide to learning their differences and determining which one is right for you.
What Are Neuromodulators?
Neuromodulators are the class of injectables that block the signals between nerves and muscles, reducing muscle activity. When the muscles relax, the lines made when you make facial expressions like smiling or squinting also diminish. Botox® Cosmetic is a popular brand of these wrinkle-relaxing injections. Other common neuromodulator options include Dysport®, Xeomin®, Jeuveau®, and Daxxify®.
Botox addresses dynamic wrinkles, which form as the result of muscle contractions under the skin. Relaxing the muscles prevents these repetitive movements from causing wrinkles over time. Neuromodulators can treat these concerns:
Forehead lines
Glabellar lines (lines between the eyebrows)
Crow's feet (lines at the outside of the eyes)
Smile lines around the mouth
Horizontal banding around the neck
Neuromodulator treatments are quick and require little to no downtime afterward. Most neuromodulators produce improvements that last 3-4 months. However, the newest neuromodulator Daxxify features results that can extend six months or even longer in some patients.
Dermal fillers volumize an area that has lost volume due to poor skin elasticity and collagen depletion. The gel-like substances are injected under the wrinkle to fill the area, lift the skin upwards, and create a smoother appearance. Dermal fillers target static wrinkles, which are visible at all times and typically caused by sun damage and loss of collagen in the dermal structure.
Based on their formulations, dermal fillers can be "natural" or "synthetic." HA fillers like Juvéderm® and Restylane® are comprised of hyaluronic acid (HA), which is a naturally occurring substance in the body responsible for maintaining the skin's moisture. HA works by binding with water molecules under the skin's surface, helping the skin stay hydrated, plump, and smooth.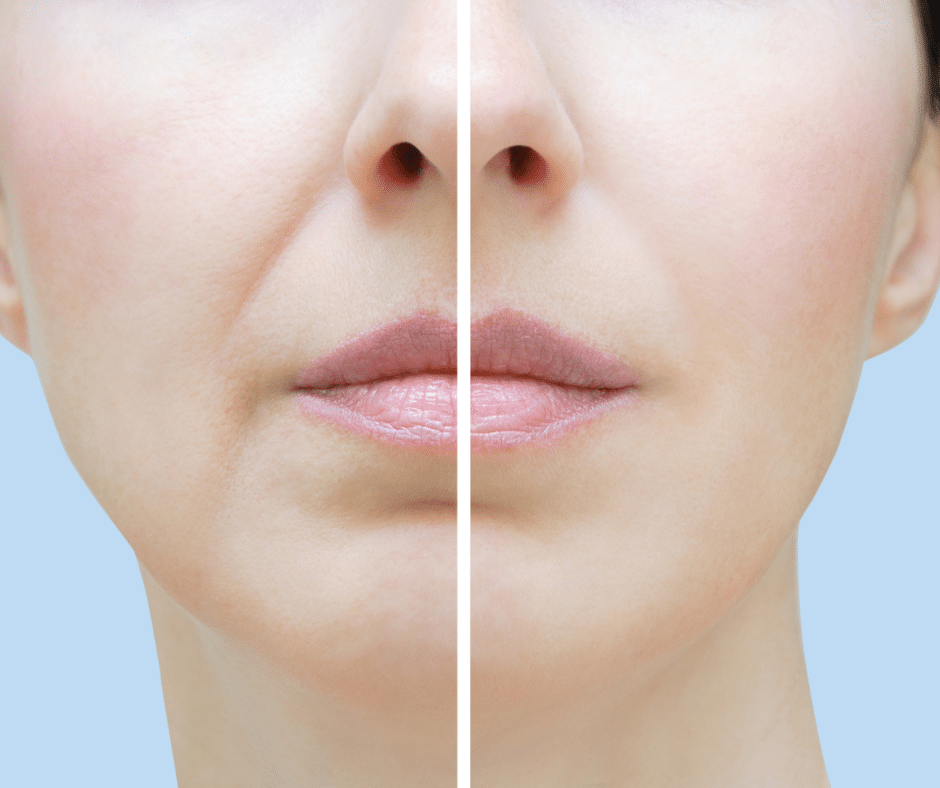 Synthetic fillers are technically not dermal fillers but collagen stimulators. For example, Sculptra® is made of poly-L-lactic acid, which stimulates the body to produce collagen. By enhancing the structural support of the skin, it eliminates lines and wrinkles. These injectables allow for continued improvement over several months following treatment, producing longer-lasting results.
Scherl Dermatology uses Juvederm, Restylane, and Sculptra for their dermal filler treatments.
Dermal fillers can:
Treat facial creases like smile lines, nasolabial folds, and marionette lines
Fill in hollowing under the eyes to refresh the appearance
Add fullness and definition to areas like the midface and jawline
Correct asymmetries and balance facial features
Plump the lips for a more youthful pout
Like neuromodulators, dermal fillers are quick treatments that require little to no downtime. Patients will see improvement immediately following treatment, which can last anywhere from six months to two years, depending on the filler used and the treatment area. While they tend to be more expensive than neuromodulators, the extended results make them more comparable in price overall.
Botox or Fillers: Which Treatment is Better?
Choosing between Botox and dermal fillers depends on your specific skin concerns, facial anatomy, and your aesthetic goals.
Depending on the aging concerns you want to treat, you may also benefit from combining Botox and filler treatments to treat dynamic and static wrinkles at the same time. The combination approach to injectable facial treatments is very effective in rejuvenating the face with more comprehensive results – this procedure is sometimes referred to as a liquid facelift.
In addition to treating both types of wrinkles at the same time, a combination of neuromodulators and dermal fillers can also improve multiple areas of the face in a single session. Dermal fillers can address volume loss in areas like the cheeks and temples, while neuromodulators smooth away lines and narrow the jawline.
Learn More About Botox and Fillers in Englewood Cliffs, New Jersey
At Scherl Dermatology, we offer cosmetic injectable treatments like Botox and dermal fillers using the most advanced techniques for the best possible results.
Our board-certified dermatologists have the expertise and experience to select the best injectable treatments for you. They take the time to evaluate your skin and discuss your concerns and treatment goals with you to determine the best course of action. You can be confident that we will guide you toward the best steps for turning back the clock on aging and achieving the best version of yourself.
To learn more about injectable treatments and other skin-rejuvenating treatment options or to schedule a consultation, contact Scherl Dermatology in New Jersey today.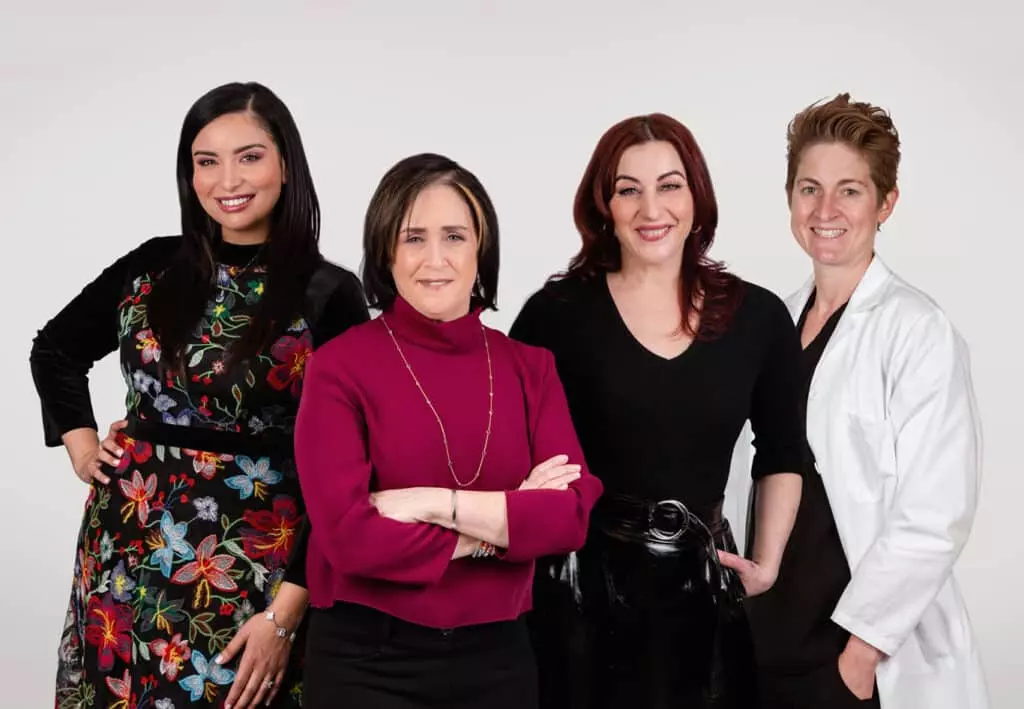 Thousands of People in the Metro Area Trust
Scherl Dermatology