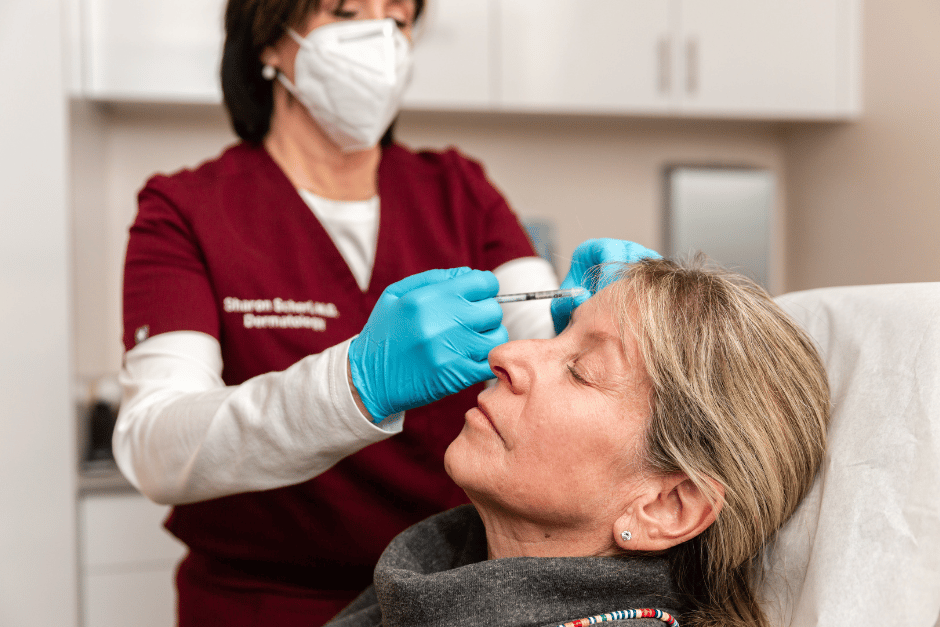 Daxxify is a new neuromodulator that targets the facial muscles that lead to the formation of dynamic wrinkles with longer-lasting results.
Results Duration: 6 Months
Treats:
Dynamic wrinkles like glabellar lines, crow's feet, and forehead wrinkles
Side Effects:
Mild swelling, redness, and bruising at the injection site
Location:
Primarily used on upper area of face
How Performed:
Medication is injected into the treatment area with a tiny needle
Preparation:
Topical anesthetic is available
Procedure Type:
Injectable
Expected Outcome:
Reduced lines and wrinkles for a smoother appearance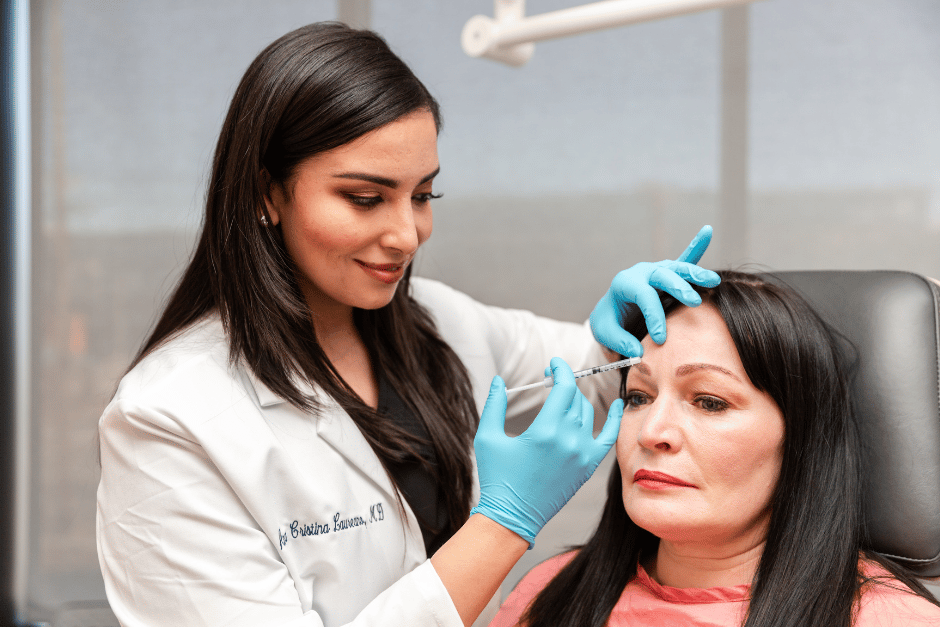 Daxxify is a new neuromodulator that treats dynamic lines formed by repetitive facial movements like frowning and laughing. The treatment works by targeting muscle contractions that lead to expression lines to produce a smoother, more youthful appearance. Daxxify comes from the same creator of the RHA line of dermal fillers, Revance Aesthetics™.
Daxxify is similar to other neuromodulators like Botox® Cosmetic but with an advanced formulation for longer-lasting results. Daxxify has a proprietary peptide formula that stabilizes it for up to 6-9 months or even more for some patients.
Concerns Treated by Daxxify
Daxxify is a safe and effective treatment option for glabellar lines, also known as frown lines, as well as other wrinkles caused by repeated facial expressions. It is an FDA-approved treatment that underwent years of clinical studies to ensure its efficacy as a dynamic wrinkle treatment. Typically these lines only appear when making facial expressions, but as we age and lose skin laxity, those lines can become a permanent facial feature. Daxxify relaxes the muscles to reduce these lines and prevent future wrinkles from forming.
What to Expect from Your Daxxify Treatment
During your Daxxify consultation in our New Jersey office, our
board-certified dermatologists
will provide a comprehensive facial examination and discuss your health and medical history. Our experts listen to your desires and concerns and create a custom plan.
Daxxify is a quick treatment lasting approximately 5-15 minutes. A topical anesthetic can be applied to the treatment area for a comfortable experience if the patient requests it. Next, a tiny needle is inserted directly into the muscle to inject the medication. Patients can expect minimal discomfort and can immediately return to normal daily activities.
Recovery from a Daxxify Treatment
Daxxify does not require downtime after treatment. It is a minimally-invasive procedure performed with a tiny needle. Patients can return to daily activities without signs they just had a cosmetic procedure performed. Some patients can experience mild side effects at the injection site, including:
Swelling
Redness
Bruising
Tenderness
These side effects are temporary and should dissipate within 1-2 days. Your board-certified dermatologist will provide aftercare instructions to achieve the best results.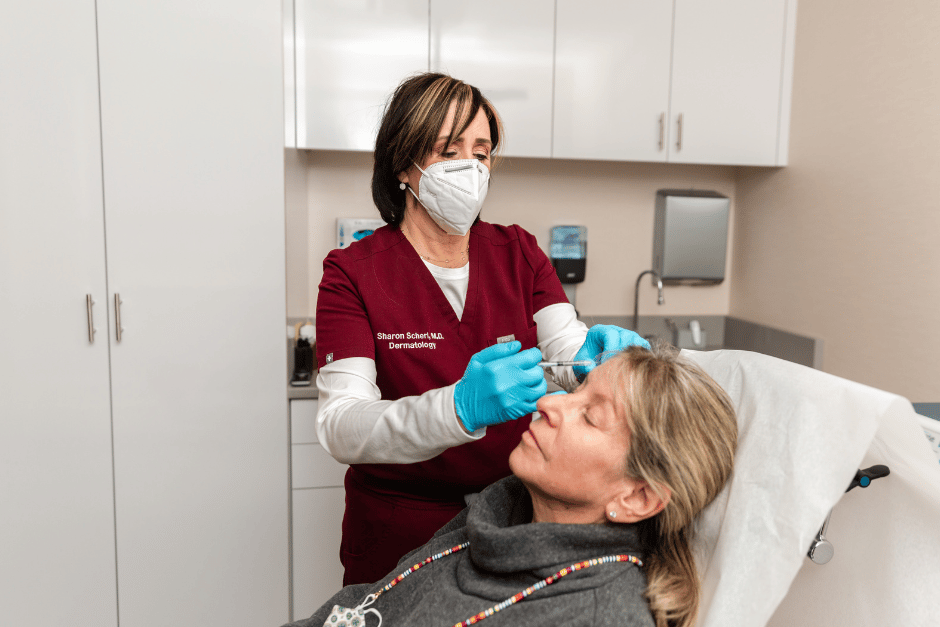 Am I a good candidate for a Daxxify procedure?
You may be a good candidate for Daxxify if you are in good health and have mild to severe expression lines you would like to address. Men and women of all ages and skin tones can benefit from Daxxify treatments.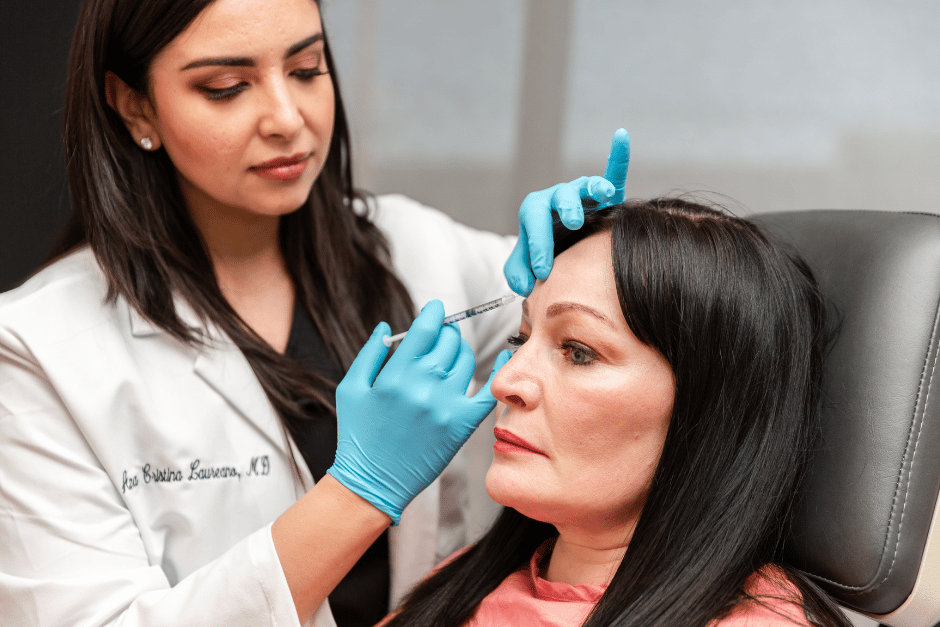 Many patients can see an immediate improvement in the treatment area, but complete results continue over several days. Results can take 1-7 days and last up to six months. Like other neuromodulators, Daxxify is not a permanent solution to dynamic wrinkles and requires regular injections to maintain results. Your expert physician will work with you to schedule regular visits and keep your skin looking natural and youthful.
Learn More about Daxxify in Englewood Cliffs, NJ, Today
Scherl Dermatology is committed to providing individualized treatment plans that make you look and feel rejuvenated. Our highly-trained team of experts can treat all your medical and cosmetic skin concerns. We strive to provide the latest technology and innovative treatments to make skincare easy. Tackling unsightly wrinkles can be simple with quick injectable treatments like Daxxify.
Contact us
to schedule a consultation and learn more about Daxxify and our other injectable options.
OTHER COSMETIC DERMATOLOGY
SculpSure
SculpSure is an innovative treatment to reduce stubborn pockets of fat with minimal pain and downtime. Each treatment takes just 25 minutes, making SculpSure the perfect solution for individuals with busy schedules.
Sculptra
Sculptra is a volumizer to help restore youth by giving back the volume we lose due to loss of fat and bone in the face. Sculptra is Poly-L-lactic acid in suspension.
Thousands of People in the Metro Area Trust
Scherl Dermatology
CONTACT US
Scherl Dermatology
Same-Day Appointments Now Available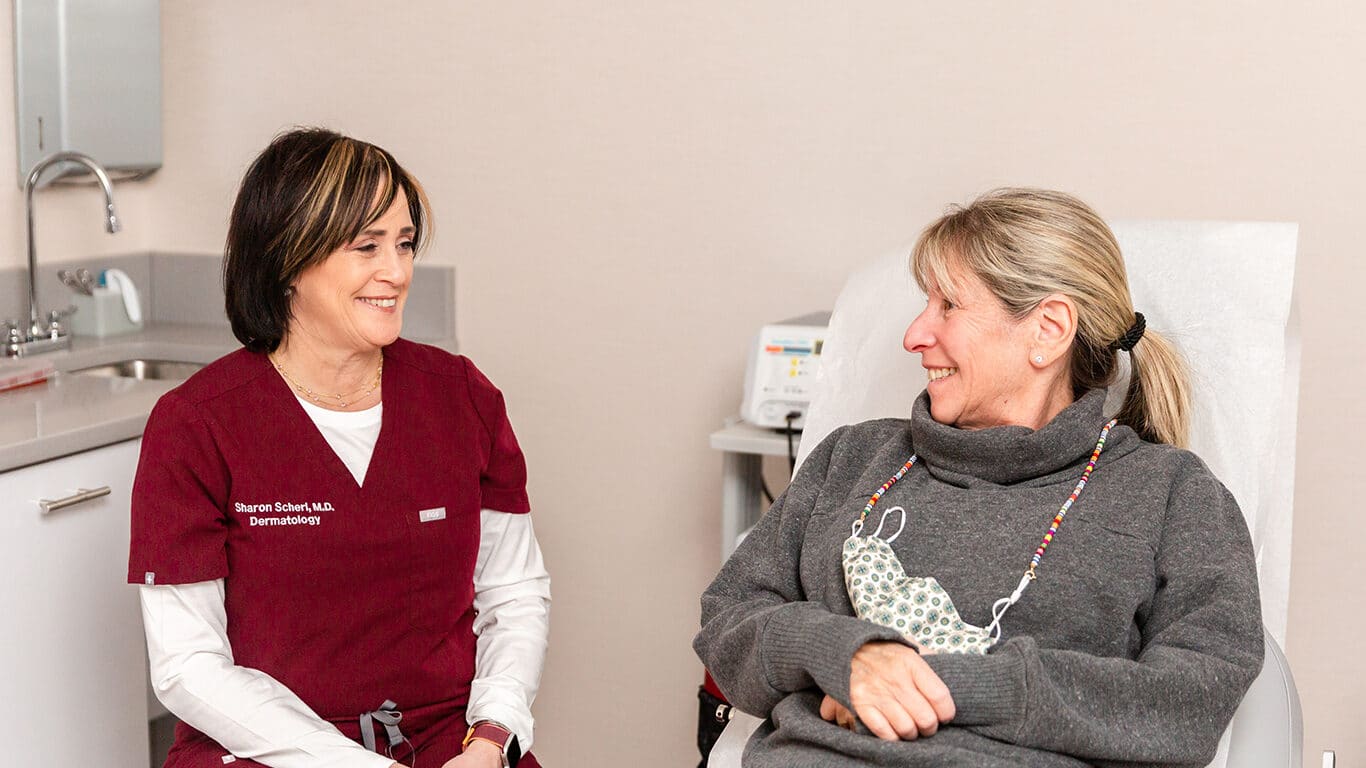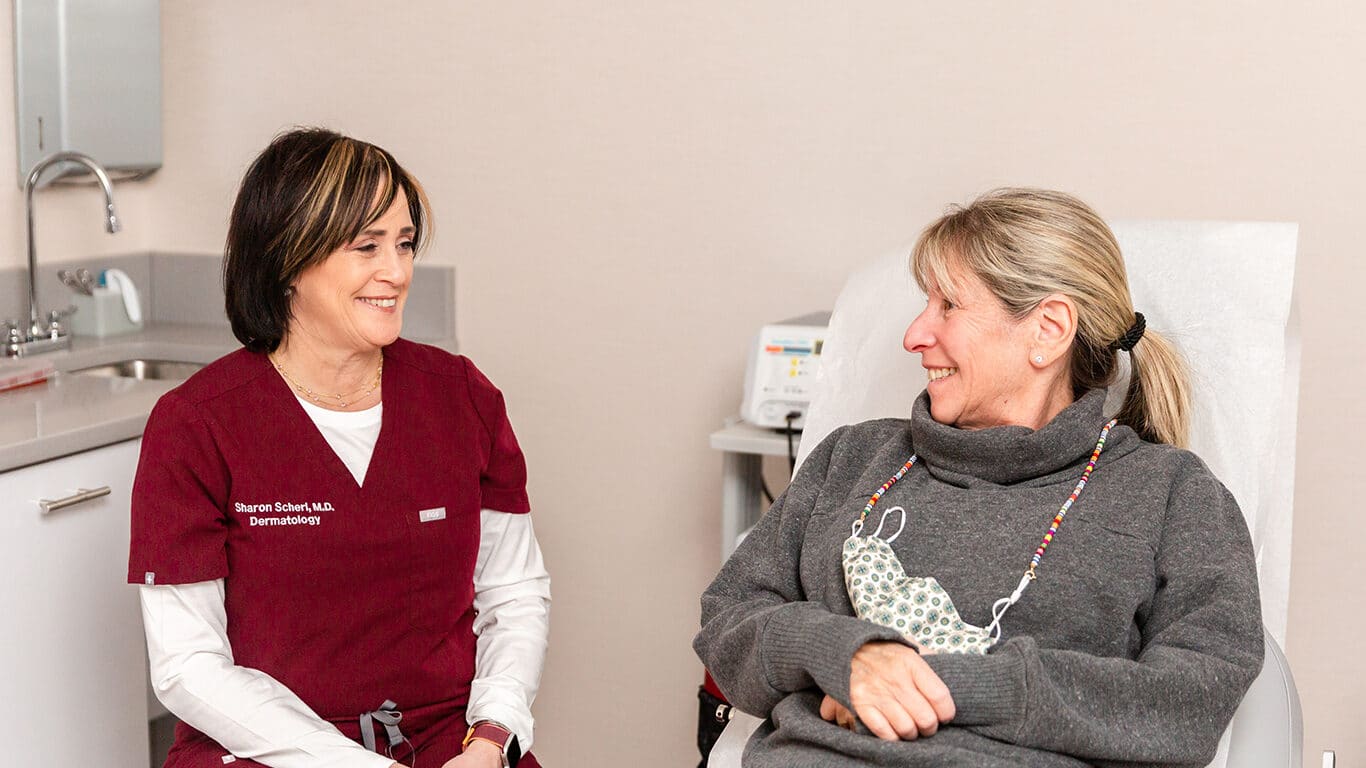 CONTACT US
Scherl Dermatology
140 Sylvan Ave. Suite 302,
Englewood Cliffs, NJ 07632
Same-Day Appointments Now Available
By Scherl Dermatology | ©2023 All Rights Reserved. Design & Development by Goldman Marketing Group | Sitemap | Privacy Policy | The information available on this web site is provided for informational purposes only. This information is not intended to replace a medical consultation where a physician's judgment may advise you about specific disorders, conditions and or treatment options. We hope the information will be useful for you to become more educated about your health care decisions. If you are vision-impaired or have some other impairment covered by the Americans with Disabilities Act or a similar law, and you wish to discuss potential accommodations related to using this website, please contact us at 201.584.5253.