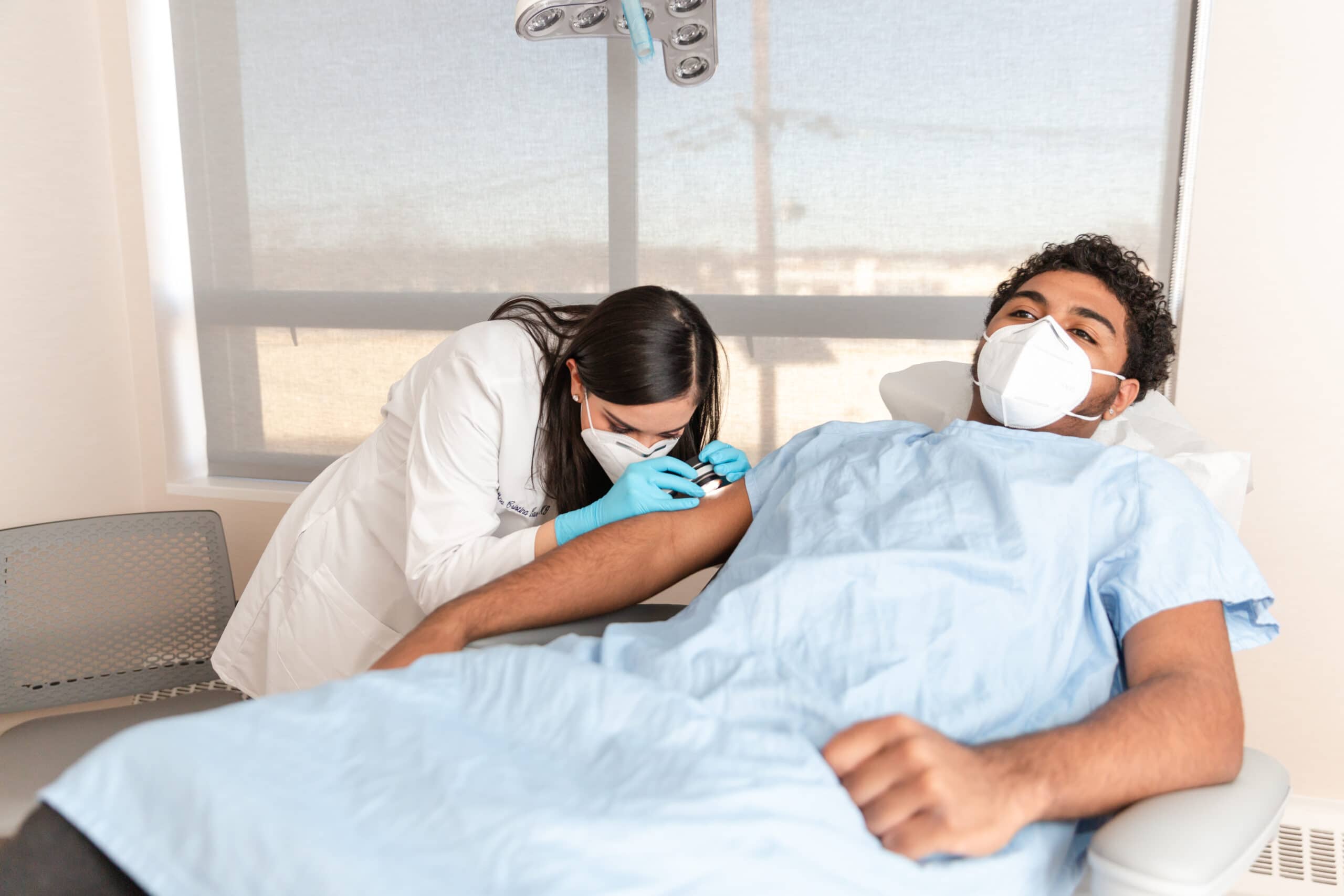 Mole Removal in Englewood Cliffs, NJ
Moles are common. Almost every adult has a few moles. Adults who have light skin often have more moles. It is normal for an individual to have 10 to 40 moles on their skin. 
You should not be overly worried about your moles. But you should know:
A type of skin cancer, melanoma, can grow in or near a mole.
Caught early and treated, melanoma can be cured.
The first sign of melanoma is often a change to a mole — or a new mole on your skin.
Checking your skin can help you find melanoma early. One of our board-certified dermatologists can show you how to examine your skin and tell you how often you should check your skin.
A mole on your body has these traits:
One color – Often brown, but a mole can be tan, black, red, pink, blue, skin-toned, or colorless.
Round in shape.
Flat or slightly raised.
Looks the same from month to month.
Your moles may not look alike. Even in the same person, moles can differ in size, shape, or color. Moles can have hair. Some moles will change slowly over time, possibly even disappearing.
Moles can appear anywhere on the skin. Moles develop on the scalp, between the fingers and toes, on the soles and palms, and even under the nails.
When a person is born with a mole, the mole is called a congenital mole. Roughly, 1 out of every 100 people is born with a mole. These moles vary in size from small to giant. Having giant congenital moles increases a person's risk of developing melanoma.
LEARN MORE AT YOUR CONSULTATION IN ENGLEWOOD CLIFFS, NJ TODAY
Seeking care from a board-certified dermatologist is the safest way to prevent moles from evolving into skin cancer. For more information on moles, contact our office today to schedule your consultation.
Eczema
Eczema is a word that means irritated skin. Doctors don't really know why some kids and adults get eczema, and others don't. They think it might happen for a variety of reasons.
Thousands of People in the Metro Area Trust
Scherl Dermatology
CONTACT US
Scherl Dermatology
Same-Day Appointments Now Available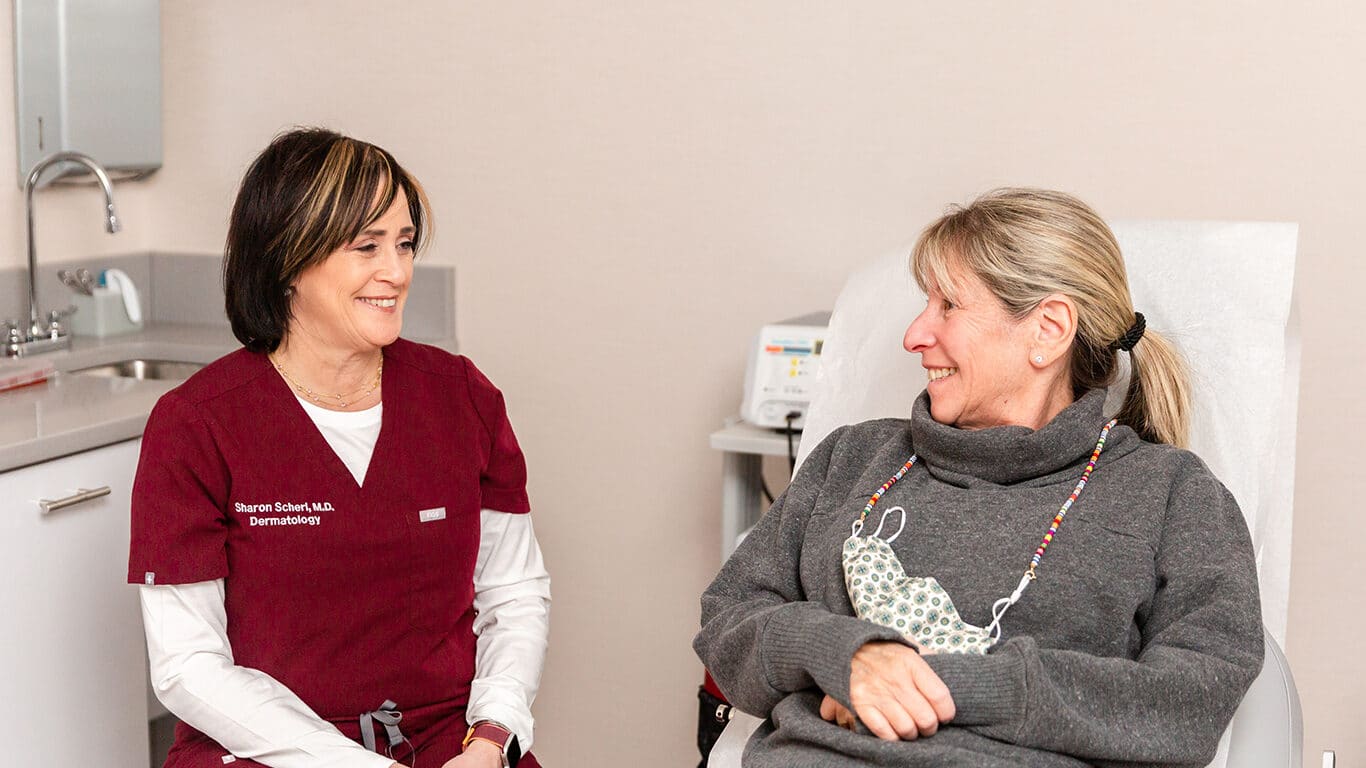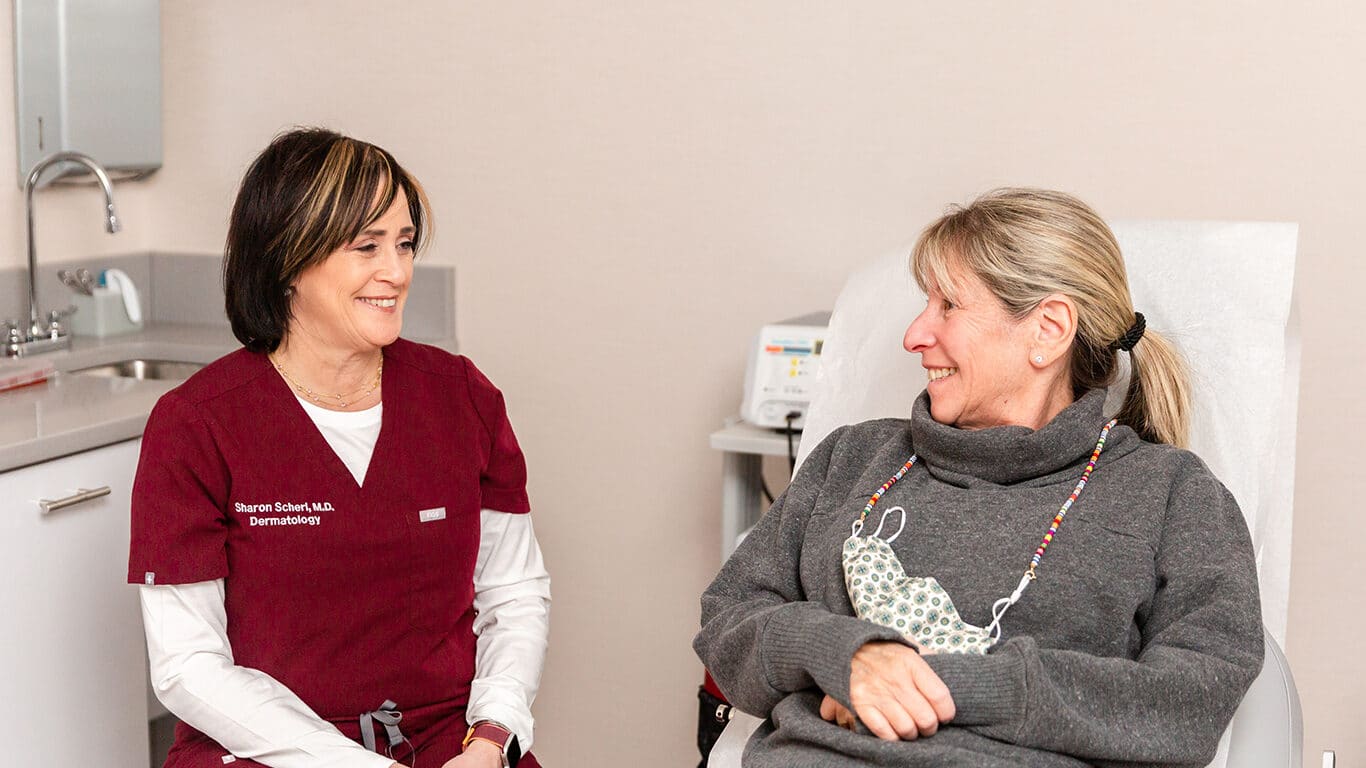 CONTACT US
Scherl Dermatology
140 Sylvan Ave. Suite 302,
Englewood Cliffs, NJ 07632
Same-Day Appointments Now Available
By Scherl Dermatology | ©2023 All Rights Reserved. Design & Development by Goldman Marketing Group | Sitemap | Privacy Policy | The information available on this web site is provided for informational purposes only. This information is not intended to replace a medical consultation where a physician's judgment may advise you about specific disorders, conditions and or treatment options. We hope the information will be useful for you to become more educated about your health care decisions. If you are vision-impaired or have some other impairment covered by the Americans with Disabilities Act or a similar law, and you wish to discuss potential accommodations related to using this website, please contact us at 201.584.5253.