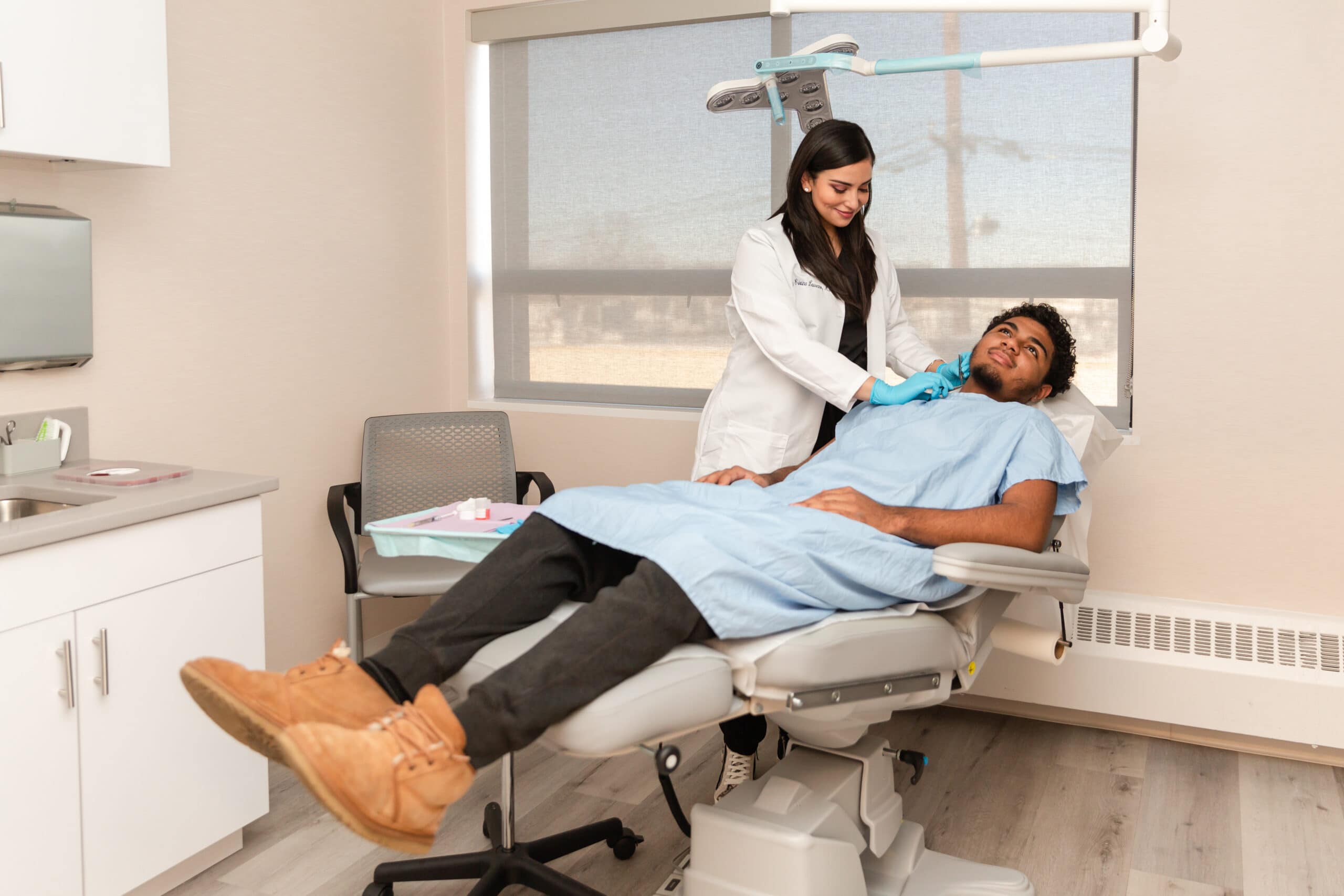 Seborrheic keratosis is a noncancerous skin condition that commonly develops with age.
Seborrheic keratoses tend to do the following:
Start as small, rough bumps, then slowly thicken and develop a warty surface
Have a waxy, stuck-on-the-skin look
Be brown, though they range in color from white to black
Range in size from a fraction of an inch to larger than a half-dollar
Form on the chest, back, stomach, scalp, face, neck, or other parts of the body (but not on the palms and soles)
Cause no pain — some itch
In most people, seborrheic keratoses first appear in middle age or later. People who are most likely to get these growths have family members with seborrheic keratoses.  Sometimes the growths appear during pregnancy or after estrogen replacement therapy. Children rarely have these growths.
Causes of Seborrheic Keratosis
The cause of seborrheic keratoses is unknown. We do know the following:
Seborrheic keratoses seem to run in families. Some people seem to inherit a tendency to get many of these growths.
Some studies suggest that sun exposure may play a role. But we know that these growths appear on skin that gets sun and skin that is always covered. So more research is needed.
Seborrheic keratoses are not contagious. These growths may seem to multiply and spread to other parts of the body. The truth is, this does not happen.
Treatments for Seborrheic Keratosis
Because seborrheic keratoses are harmless, they most often do not need treatment. A dermatologist may remove a seborrheic keratosis when it is:
Hard to distinguish from skin cancer
Large or gets easily irritated when clothes or jewelry rubs against it
Unsightly to a patient
LEARN MORE AT YOUR CONSULTATION IN ENGLEWOOD CLIFFS, NJ TODAY
Distinguishing seborrheic keratosis from cancerous lesions is impossible without a skin cancer screening from a board-certified dermatologist. For more information, contact our office today to schedule your consultation.
Eczema
Eczema is a word that means irritated skin. Doctors don't really know why some kids and adults get eczema, and others don't. They think it might happen for a variety of reasons.
Thousands of People in the Metro Area Trust
Scherl Dermatology
CONTACT US
Scherl Dermatology
Same-Day Appointments Now Available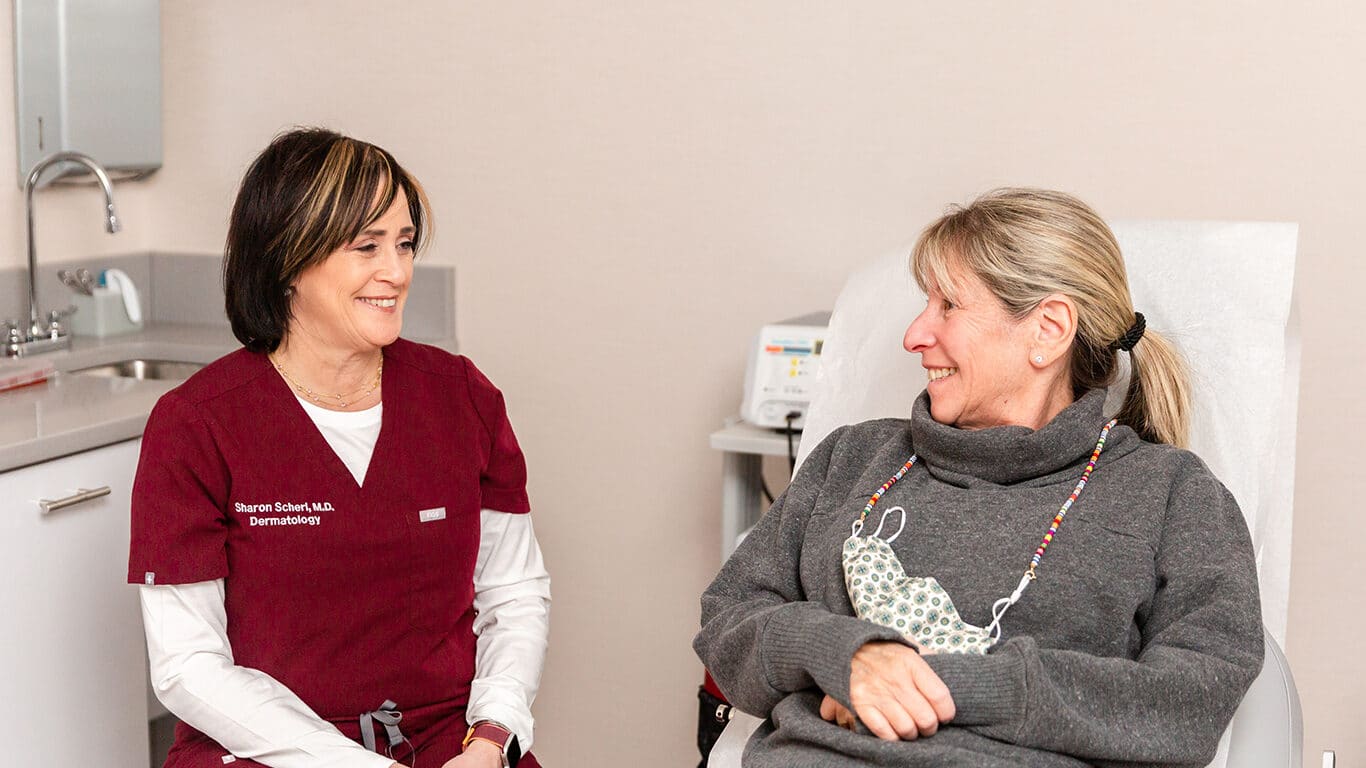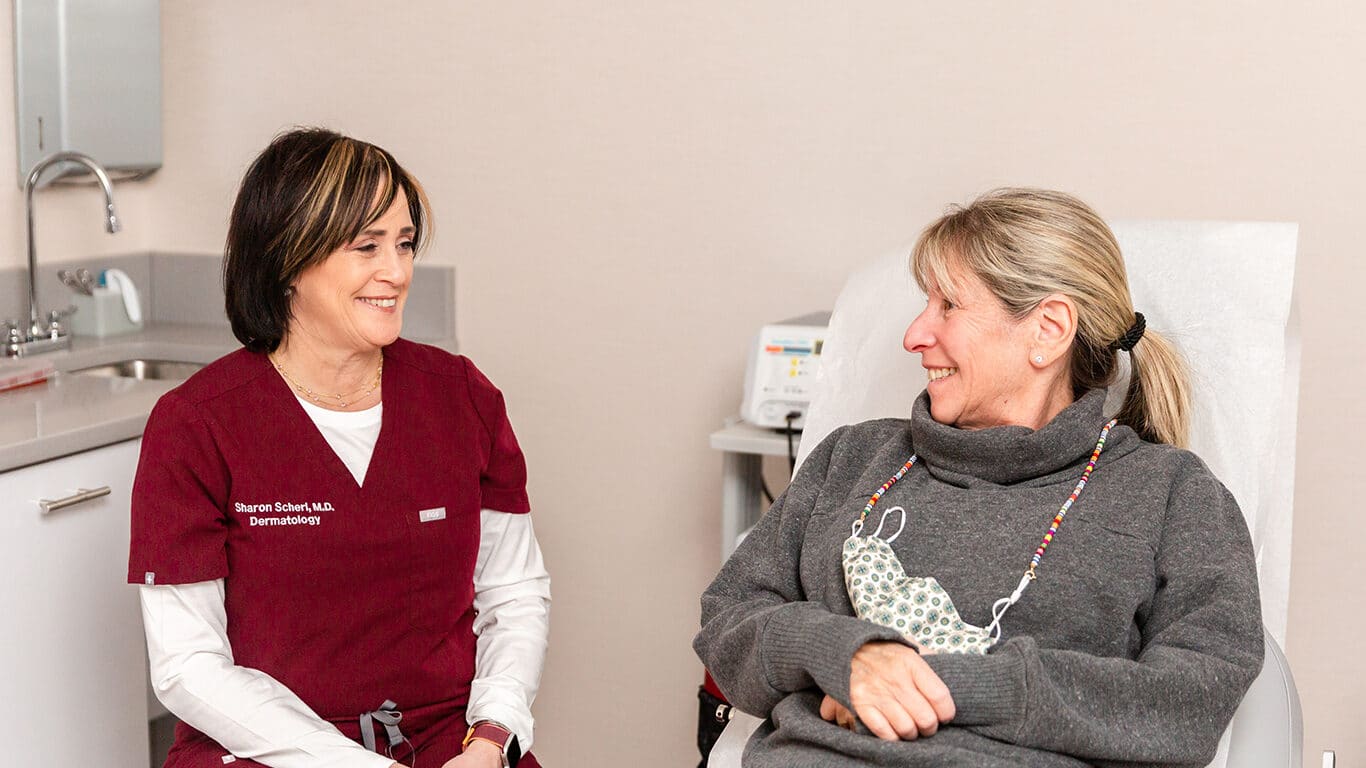 CONTACT US
Scherl Dermatology
140 Sylvan Ave. Suite 302,
Englewood Cliffs, NJ 07632
Same-Day Appointments Now Available
By Scherl Dermatology | ©2023 All Rights Reserved. Design & Development by Goldman Marketing Group | Sitemap | Privacy Policy | The information available on this web site is provided for informational purposes only. This information is not intended to replace a medical consultation where a physician's judgment may advise you about specific disorders, conditions and or treatment options. We hope the information will be useful for you to become more educated about your health care decisions. If you are vision-impaired or have some other impairment covered by the Americans with Disabilities Act or a similar law, and you wish to discuss potential accommodations related to using this website, please contact us at 201.584.5253.