Laser hair removal offers permanent hair reduction for both men and women.
Pain Level: Mild to moderate
Results Duration: Long-Lasting
Treats:
Unwanted facial and body hair, reducing risk for ingrown hairs and razor bumps
Side Effects:
Mild redness immediately following treatment
Location:
Anywhere on the face or body where there is unwanted hair
Follow Up:
A series of sessions is required to achieve an optimal outcome
How Performed:
Handheld laser device is run across the skin's surface, affecting hair follicles to produce shedding and preventing future hair growth
Preparation:
Topical anesthetic applied prior to treatment
Expected Outcome:
Reduction of unwanted hair and prevention of future hair growth
Onset:
Improvements may be seen after first treatment, full results are apparent when treatment plan is completed
Let's face it – traditional hair removal techniques like waxing, threading, creams, and shaving are torture. They can be painful, labor-intensive, and, if you do the math, extremely expensive over time. Laser hair removal offers permanent hair reduction for both men and women. With our Cynosure Elite Nd:YAG and Alexandrite lasers, all skin types and any area of the body can be treated. Pain is minimal and only lasts for a fraction of a second. The average patient will need 6-9 treatments at monthly intervals to achieve a 90% reduction in unwanted hair. Yearly touch-ups are recommended to keep the hair away.
Schedule Your Laser Hair Removal Consultation in NYC
Get rid of unwanted hair and give yourself a rejuvenated appearance through comprehensive medical care and the most advanced cosmetic dermatology treatments available. To learn more about laser hair removal, schedule online or contact Spring Street Dermatology in SOHO, Tribeca, or Uptown, NYC to schedule a consultation.
Hirsutism
Hirsutism is the medical term for excess, male pattern hair growth in women. The cause may be high levels of circulating male hormone (testosterone) or increased sensitivity of hair follicles to the male hormone present.
Dermal Fillers
As we mature, loss of volume leads to wrinkles, prominent nasolabial folds, thinned lips, exaggerated jowls, and marionette lines. The natural deterioration of underlying bone and soft tissue leaves a hollowed, aged appearance. Fillers injected below the skin surface can correct age-related volume loss.
Thousands of People in the Metro Area Trust
Scherl Dermatology
Contact Us
Scherl Dermatology
140 Sylvan Ave. Suite 302, Englewood Cliffs, NJ 07632
Phone: 646.906.9614 | Fax: 917.210.4316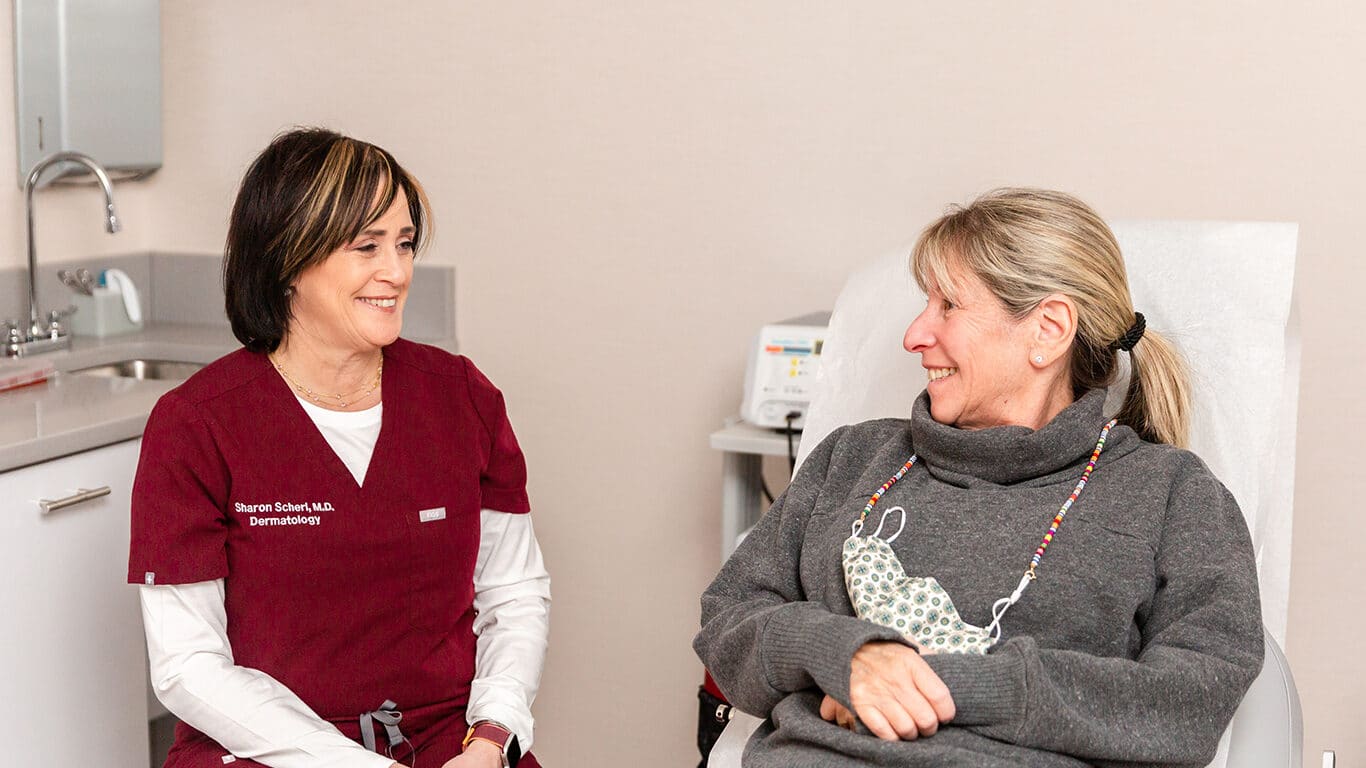 CONTACT US
Scherl Dermatology
140 Sylvan Ave. Suite 302,
Englewood Cliffs, NJ 07632
Same-Day Appointments Now Available
By Scherl Dermatology | © 2022 All Rights Reserved. Design & Development by Goldman Marketing Group | Sitemap | Privacy Policy | The information available on this web site is provided for informational purposes only. This information is not intended to replace a medical consultation where a physician's judgment may advise you about specific disorders, conditions and or treatment options. We hope the information will be useful for you to become more educated about your health care decisions. If you are vision-impaired or have some other impairment covered by the Americans with Disabilities Act or a similar law, and you wish to discuss potential accommodations related to using this website, please contact us at 201.584.5253.
We are currently upgrading our online booking system, please call us at 201-584-5253 in the meantime." with "COVID-19 Policy
To Our Patients,
The CDC has announced new mask protocols for vaccinated individuals, however as the announcement does not apply to hospitals or medical facilities, there will be no changes for our office protocols for patients, guests, and staff members. Masks are still a requirement for all patients, guests and staff at our offices.
If you have any questions or concerns, please feel free to reach out!
Call 201-568-8400
Text 201-684-9228
Learn More About COVID and Fillers
Sincerely,
Sharon Scherl MD, Ana Cristina Laureano MD, and the entire staff of Scherl Dermatology