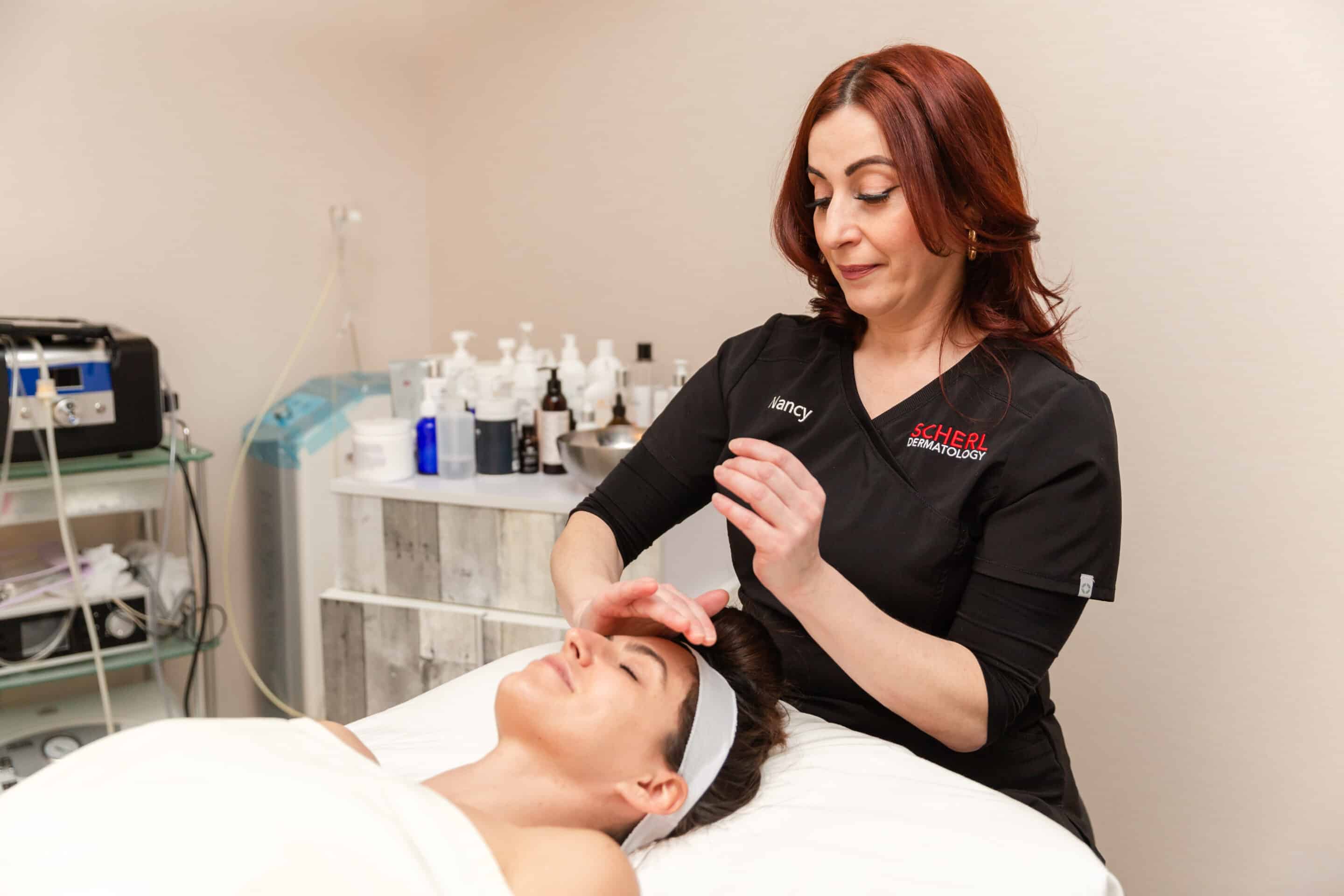 AquaFirme in Englewood Cliffs, NJ
AquaFirme is a safe and efficient platform that combines exfoliation, hydration, oxygenation, and brightening to create an all-in-one facial that leaves skin refreshed and glowing.
Downtime: Minimal to None
Pain Level: Very Mild to None
Result Duration:
Depends on the frequency of the treatments
Treats:
Dull, dehydrated, dry, oily, and uneven skin tone, skin laxity
Location:
Primarily used on the face, back, face, and chest
Follow Up:
Results are visible after one treatment; up to three treatments may be needed to achieve optimal results
How Performed:
A handpiece is passed over the treatment area to provide exfoliation while suction spiral movements and formulated solutions push hydration into the skin.
Expected Outcome:
Glowing complexion, cleaner pores, and brighter skin
Onset:
Immediate natural glow, radiance, and improvement in the quality and texture of the skin after treatment
AquaFirme is a multi-step, non-invasive skin treatment platform that uses two unique technologies: EVO and EXO2. EVO delivers active, nourishing ingredients deep into the skin to give it a healthy glow, while EXO2 oxygenates and exfoliates the skin.
The treatment combines specially formulated nutrient-rich solutions with vacuum suction and spiral movements to effectively give your skin a natural boost. After a treatment, you may immediately notice dewy, glowing, and healthy skin.
Concerns treated by Aquafirme
AquaFirme can help address these common skin issues:
Dull and dehydrated skin
Oily skin
Dry skin
Fine lines and wrinkles
Poor skin texture and quality
Sun damage and pigmentation
Mild acne breakouts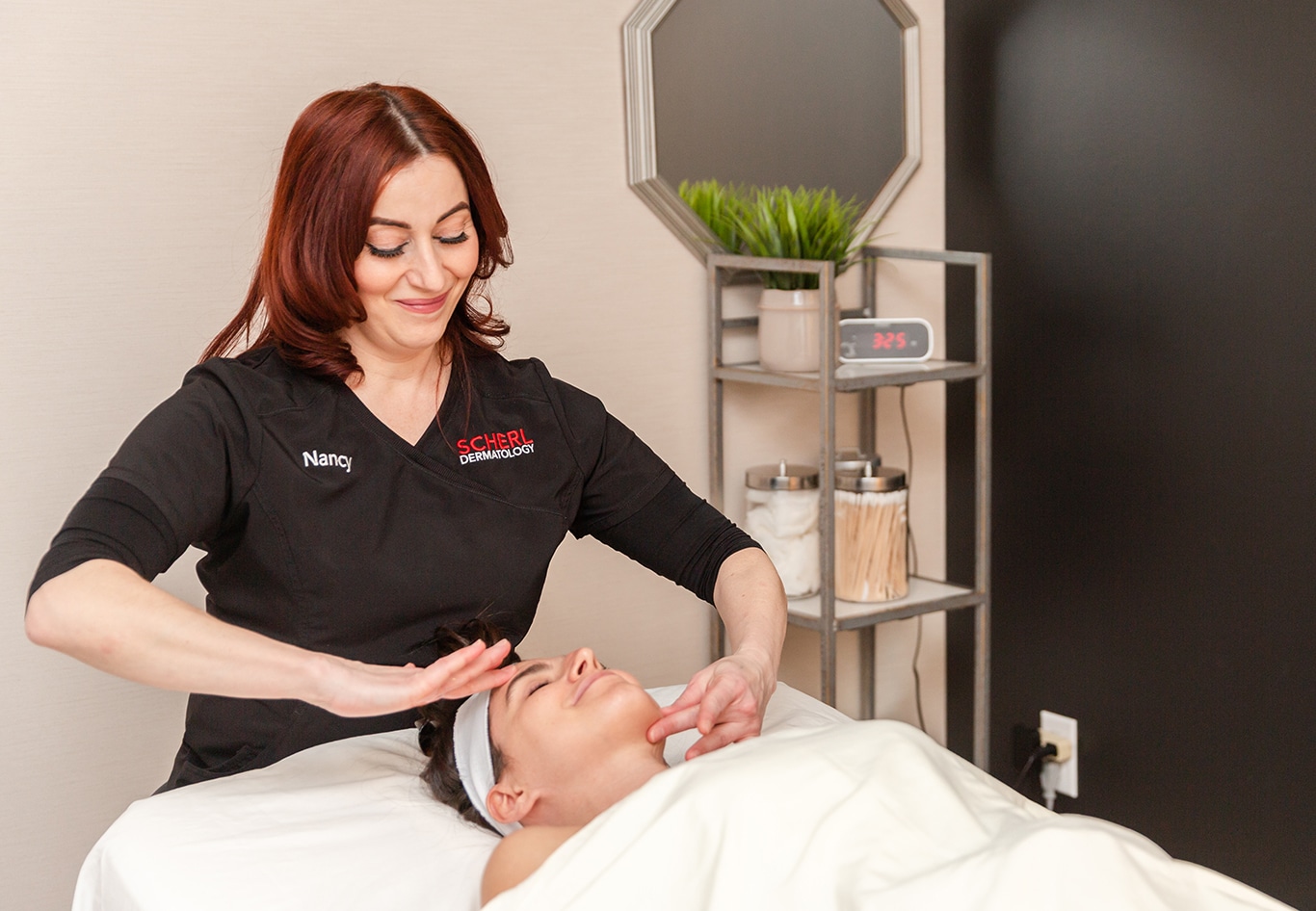 What to expect from your AquaFirme treatment
An AquaFirme procedure is completely non-invasive and can be performed safely on most skin types.
Designed for deep cleansing and exfoliation, the EVO uses spiral eddy movements and vacuum technology to remove dirt and oil from the skin. After exfoliation, EVO nourishes the skin with hydrating ingredients to refresh and rejuvenate the skin.
EXO2 combines microdermabrasion with a vibrating massage, red LED light, and oxygen to encourage circulation and re-energize the skin cells.
The skin achieves an immediate natural glow after treatment, which typically takes 30-45 minutes.
Am I a good candidate for aquafirme?
AquaFirme is a safe procedure for most skin types. Anyone with dull, dry, oily, dehydrated, pigmented, or aging skin can benefit from the procedure. Those in their 20s can include AquaFirme in their beauty regimen to protect their skin and prevent early signs of aging, while those in their 30s and 40s can reverse some of the visible signs of aging.
Recovery from an AquaFirme treatment 
There is minimal to no downtime after AquaFirme treatments. You may resume all normal activities immediately after your procedure. 
AquaFirme is a next-generation facial procedure that delivers exceptional results because of its multi-step approach. Since it deep cleans, exfoliates, brightens, nourishes, and oxygenates the skin, you can expect unparalleled skin rejuvenation. Immediately after your treatment, you may have radiant, healthy, and glowing skin.
A series of one to three treatments may be needed to achieve optimal results, and the effects of each treatment will continue to improve.
Learn More about AquaFirme in Englewood Cliffs, NJ, Today
If you're looking to improve the appearance of your skin with just one treatment, AquaFirme may be the solution.
At Scherl Dermatology, we help patients in New Jersey achieve healthy and glowing skin using a wide variety of treatments, including AquaFirme. Our highly trained and experienced board-certified dermatologists stay updated with the most advanced dermatology devices and procedures to help you achieve all your aesthetic goals.
Contact us today to learn more about AquaFirme and other services or to schedule your consultation.
OTHER COSMETIC DERMATOLOGY
Sculptra
Sculptra is a volumizer to help restore youth by giving back the volume we lose due to loss of fat and bone in the face. Sculptra is Poly-L-lactic acid in suspension. 
Thousands of People in the Metro Area Trust
Scherl Dermatology
CONTACT US
Scherl Dermatology
Same-Day Appointments Now Available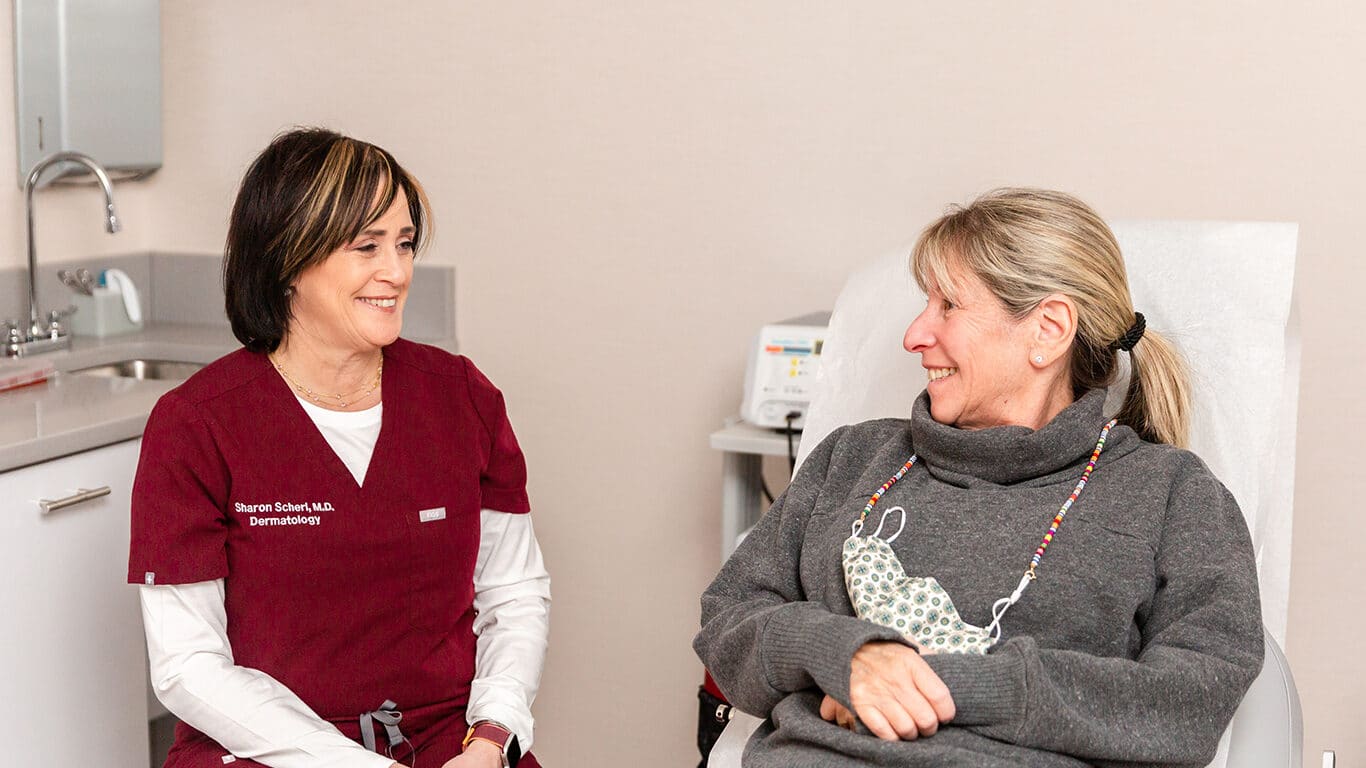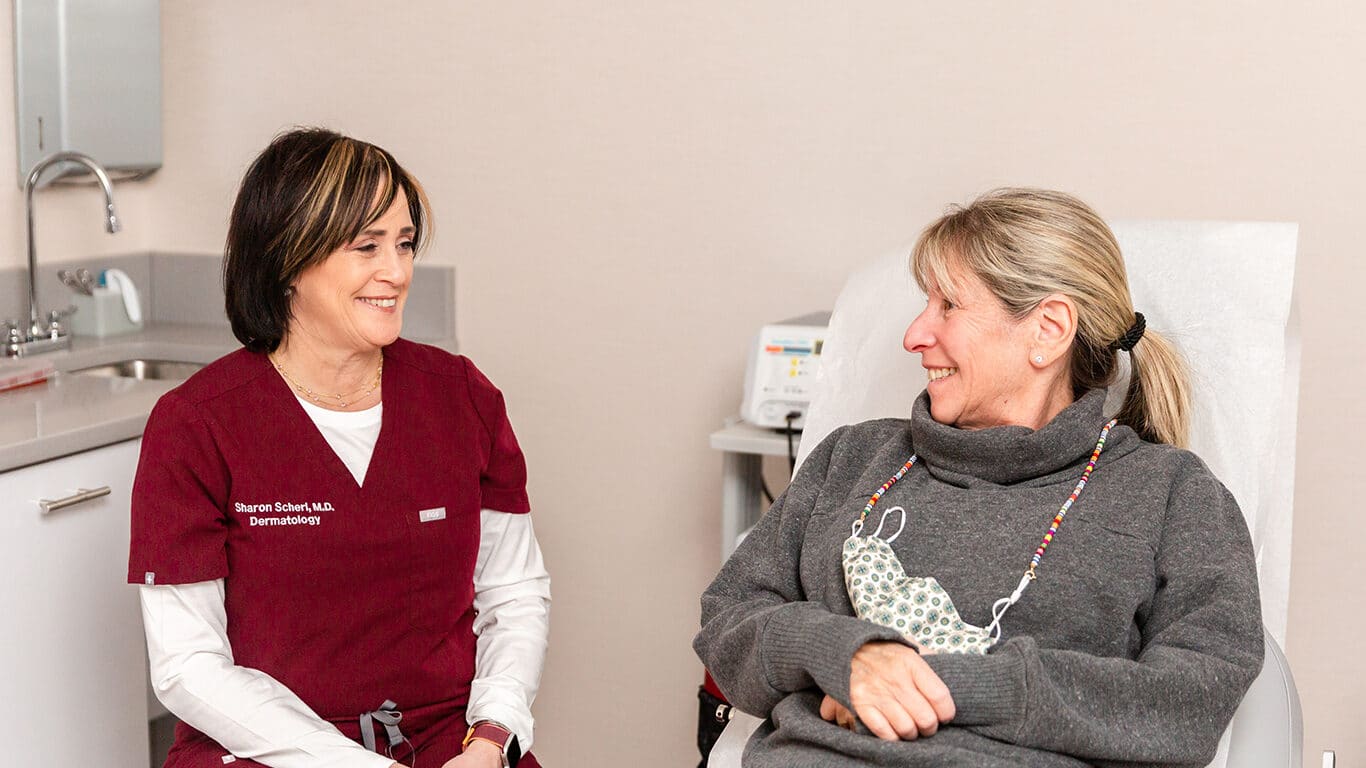 CONTACT US
Scherl Dermatology
140 Sylvan Ave. Suite 302,
Englewood Cliffs, NJ 07632
Same-Day Appointments Now Available
By Scherl Dermatology | ©2023 All Rights Reserved. Design & Development by Goldman Marketing Group | Sitemap | Privacy Policy | The information available on this web site is provided for informational purposes only. This information is not intended to replace a medical consultation where a physician's judgment may advise you about specific disorders, conditions and or treatment options. We hope the information will be useful for you to become more educated about your health care decisions. If you are vision-impaired or have some other impairment covered by the Americans with Disabilities Act or a similar law, and you wish to discuss potential accommodations related to using this website, please contact us at 201.584.5253.